Looking for information about the new state tests?  For information about a school or school district? For achievement results or homework help? The resources listed here are selected to assist parents and students in their school-related needs.
For late-breaking news and announcements, be sure to sign up for news from the department's Communications Division.
What's New
Colorado Academic Standards
Created by Coloradans for Colorado students, the Colorado Academic Standards provide a grade-by-grade road map to help ensure students are successful in college, careers and life. 

Academic Standards Brochure:

Colorado Measures of Academic Success (CMAS)
This spring students in Colorado will take the new CMAS tests in Math and English Language Arts for the first time. The CMAS tests are aligned with the Colorado Academic Standards and designed to measure students' progress toward mastery of the skills they will need to be successful in college and career.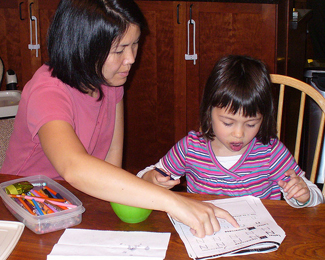 New video series explains how Colorado is ensuring that all students succeed
Four animated videos were recently released that explain the new standards, state tests, educator evaluations and the overall education system. Each video also includes a corresponding handout. Make sure to watch and share these videos!
Data Privacy and Security
The Family Educational Rights Privacy Act establishes baseline parameters for what is permissible when sharing student information. CDE uses additional guidelines and strict processes to protect the privacy of every student.
Preparing for Success
Early Learning and School Readiness
Special Education
Gifted Education
English Language Development
Postsecondary Readiness
Finding a School
Family and School Partnering
Councils and Committees
Other CDE Programs
Other Resources
Please Contact CDE with any questions or concerns.