CDE will be closed on Monday, Jan. 18 for the Martin Luther King, Jr. holiday.
You are here
Communications Tools
New Communications Resources for School Year 2020-21
We have compiled resources for districts to communicate with schools and parents as the 2020-21 school year begins and progresses.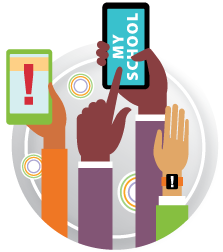 ---
Browse Our Communications Resources
Communication resources are broken out by content area for ease of use and to promote consistent and timely communications with key audiences.