Welcome to the CDE School Transportation home page!
Mission Statement
To create a supportive, encouraging learning environment for the school districts serving Colorado's public school children, through professional, knowledgeable ideas, utilizing the best resources available to achieve safe transportation programs.
**Click here for Colorado Transportation Regulations**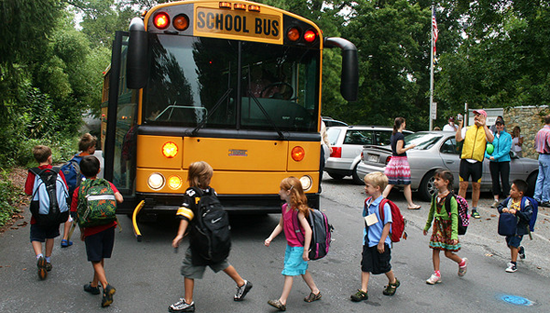 What's New!!! 
Clink on the links below to view all DRAFT documents.
Operation Rules Webinar Powerpoint
STU 8 Small Vehicle Pre and Post Trip DRAFT
STU 9 School Bus Pre and Post Trip DRAFT
STU 17 Medical Information DRAFT
NEW Training Videos
The School Transportation Unit has just added 4 NEW Training Videos from Video Communications to our library for your use.
1. Night Driving Safety for School Bus Drivers (20 minutes)
2. How to Safely Evacuate a Special Needs Bus (18 Minutes)
3. The Professional Bus Driver - Dealing and Communicating with Parents (22 minutes)
4. Securing the Bus Yard: Security Begins with You ( 20 minutes)
NEW Forms
The Educational Data Advisory Committee (EDAC) recently reviewed and approved several forms used by the School Transportation Unit.  The updated forms which include the EDAC approval are available and can be found in both the Technicians Toolbox or Forms section of the webpage. Please replace the documents that your district has been using with the new approved forms.  Additionally, the district should verify that their outside service providers (outside inspection sites) are aware of this update and have the link to current forms.
Be aware that the STAR-2 form only needs to be completed upon the receipt of a selection letter informing the district of selection for a review during the current school year.
2016 Workshop Save the Date Announcement
The Colorado State Pupil Transportation Association (CSPTA) has announced the dates and location for the upcoming  2016 Summer Workshop Summit Event Schedule.  Click on this link to read the Save the Date announcement    2016 Workshop Save the Date
New CDE Inspector Map
 A new tool for transportation departments can be found in the School Bus Fleet and Technicians toolbox. The Inspection Map will provide the locations and district contact information for annual inspectors, hands on testers, and outside inspection sites.
The NEW  School Transportation Advisory Review Process - STAR
Starting in the 2015-16 school year the School Transportation Unit will begin a new review process, STAR. see more...
Special S Education Manual Revision Update:  Due to the merging of the Annual Inspection Rules into the Operation Rules Revision process, the Special Education Manual Revision is currently on hold until the DRAFT for Operation Rules is complete.
 
If you have any questions or concerns, please feel free to contact our office at any time Susan Miller or Brian Vasina.