You are here
Colorado State Board of Education
NOTICE OF WRITTEN PUBLIC COMMENT PERIOD FOR UPCOMING ACCOUNTABILITY HEARINGS AT THE FEBRUARY COLORADO STATE BOARD OF EDUCATION MEETING
To Read This Document in Spanish, Please Click Here.
The Colorado State Board of Education is seeking input from families, school staff and community members on the upcoming accountability hearings with the State Board of Education for Bill Metz Elementary in Monte Vista School District and Abraham Lincoln High School and Manual High School in Denver Public Schools.
Members of the public may provide input on their experience with these schools and next steps to improve the schools. Additional information on the possible pathways the board may select for each school can be found at the following links:
For additional background information on the accountability clock process, please see: CDE Accountability Clock Fact Sheet (PDF).
Comments may be submitted ANY of the following ways:
By completing a short online input form:
By sending an e-mail to state.board@cde.state.co.us.
By submitting in writing to the State Board of Education Office: State Board Office, 201 E. Colfax, Room 500, Denver, CO 80203.
The deadline for all written comments regarding all three schools is Monday, February 3, 2020 at 12:00 p.m. (noon). Comments will be compiled by the State Board of Education office and sent to all State Board members. All submissions will become part of the official record for the hearings and posted publicly. Comments submitted in languages other than English will be translated into English as time permits. Comments received past the deadline will not be included in the record or forwarded to the State Board of Education members.
---
State Board of Education Members
Members of the Colorado State Board of Education are charged by the Colorado Constitution with the general supervision of the public schools. They have numerous powers and duties specified in state law. Individuals are elected on a partisan basis to serve six-year terms without pay.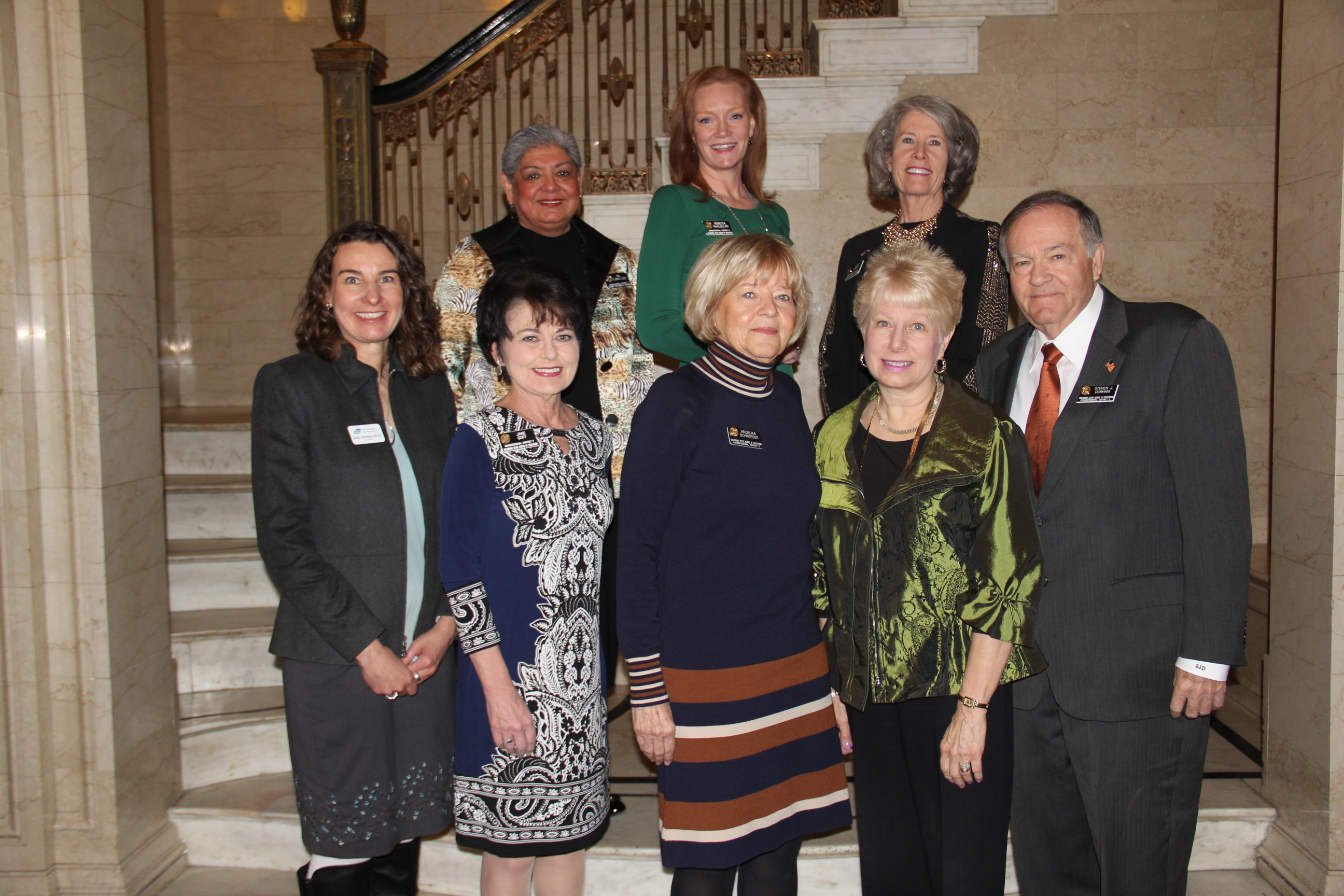 Bottom row, left to right:
---
Background
In 1948, the Colorado State Constitution was amended to authorize an elected State Board of Education to provide general supervision of public schools, with powers and duties described throughout Title 22 of the Colorado Revised Statutes. The first Colorado State Board of Education was elected in November, 1950 and began its work in January, 1951.
Today's State Board of Education is composed of seven elected officials representing Colorado's congressional districts. Board members serve without pay for six-year terms. Every other year, the State Board elects a chairman and vice-chairman from its own membership; the Commissioner of Education acts as a non-voting secretary to the Board.
Announcements
Recent news
For past news, visit the Communications Division News Release web page.
---
Board Meetings
Watch Live is only available during scheduled meeting dates and times.
---
January 2020 Meeting
---
Meeting Dates
2020 Meeting Dates
January 8-9
February 12-13
March 11-12
April 8-9
May 13-14
June 10-11 (off site - Estes Park, CO)
July 8-9* (if needed)
August 12-13
September 9-10
October 7-8
November 11-12
December 9-10* (if needed)