You are here
Science
---
Science Education Updates and Events:
Summer Professional Learning Opportunities: (In no particular order)
June 20th, 11 am - 3 pm ET
About: Presented by CIRES. Join developer Jon Griffith and featured scientist, ecologist Dr. Megan DeMarche as they lead you through "The Tipping Point", a 2-day MS/HS resource in which students analyze ecological data to explain how rising temperatures are affecting the hearty tundra plant, moss campion, and consider what that might mean for the rest of the ecosystem.
Megafires: Rare Occurrences or the New Normal?
Virtual workshop July 18th, 11 am - 3 pm ET
About: Presented by CIRES. Join developer Jon Griffith and featured scientist, fire ecologist Dr. Natasha Stavros, as they lead you through "Megafires: Rare Occurrences or the New Normal?", a 3-day resource in which students analyze megafire frequency data to explain how and why the number of megafires has changed over time.
Water & Rivers Teacher Institute
Various Dates and trainings offered
About: Presented by various organizations including CAEE, NOAA, and Colorado Western University. Learn how to integrate rivers and riparian habitat and the complexities of water management in the West into your curriculum through cross-curricular field and classroom learning observing phenomenon, authentic explorations, discussions, and reflection routines. Earn 2 graduate credits.
Arctic Ecosystem Exploration: MOSAiC Teacher Workshop
Virtual Workshop date: July 12-13, 9 am - 1 pm MT
About: Presented by MOSAiC. Explore the impact of declining sea ice on the Arctic food web using 360° virtual expeditions, authentic datasets, and ArcGIS Storymaps. Gain valuable insights from MOSAiC scientists and curriculum developers to effectively facilitate the lessons and earn a certificate for 10 hours of professional development. Graduate credit from the University of Colorado Boulder is also available for purchase ($90).
Virtual Workshop June 7-8 from 9 am-1 pm MT
About: Presented by CIRES. Join the FREE 2-day teacher workshop on "The Future of Forests" focused on post-fire recovery in the west. Led by University of Colorado Boulder curriculum developers, this virtual workshop connects to NGSS life science standards and incorporates NASA's GLOBE Observer land cover app. Engage with online interactives, authentic datasets, and App-based labs. Open to middle and high school science teachers, the workshop will be conducted via Zoom. Participants will receive a certificate for 10 hours of professional development. Graduate credit option available for $90.
Durango: July 10-14 & Denver: July 18-20
About: Presented by Colorado Agriculture in the Classroom. Attendees learn about Colorado agriculture; tour farms, ranches, and production facilities; and learn innovative, standards-based ways to incorporate food, fiber, fuel, and natural resource topics into academic curricula! Free resources. Renewal and Grad credits offered. PreK-12 formal and informal educators in all disciplines from across the Four Corners region and beyond are welcome.
Environmental Educators Workshop
Virtual Workshop takes place on August 1-3
About: Presented by Earth Force. Practice Environmental Action Civics this summer to gain the skills to guide student-led environmental civic action - right in your classroom or program, supplementing your existing plan. This deep dive into practical, actionable strategies focuses on how to build youth-adult partnerships, integrate civic experiences, facilitate student-led projects, connect students to stakeholders, and more.
2023 AP For All Summer Institute
In-person Workshop takes place on July 17-20 from 8AM-4PM daily at Erie High School
About: Presented by Colorado Education Initiative and St. Vrain Valley Schools. This College Board Certified event will guide educators through the resources for teaching Advanced Placement courses. 
2023 Project WET Summer Workshops 
In-person Workshops
Denver Metro Workshop (Offered in partnership with Aurora Water)
Wed June 14th 9AM-4PM CSU Spur Hydro Building
Routt County Educator Workshop (Offered in partnership with Yampakita)
Wed June 28th 9AM-4PM Stagecoach State Park
About: These workshops will introduce participants to numerous water-related activities applicable to kids of all ages. During the workshop, participants will be introduced to numerous water-related activities applicable to kids of all ages. Designed to challenge students and introduce new science, social studies, English, and math concepts, Project WET is the perfect curriculum and activity guide for any educator. The perfect curriculum for K-12 teachers, non-formal educators, church leaders, and anyone who works with kids!
Starting in August Virtual, free interactive virtual programs for K-12 classes 
About: Virtual program topics will include adaptations, mapping, and ecosystems. Colorado Parks and Wildlife will provide a zoom link and printouts. Additional information will be provided after signing up. 
Congratulations to the 2022-2023 Colorado PAEMST Finalists in Science: (alphabetical order)

Kimberly Becker - Centaurus High School, Boulder Valley School District
Dr. Yajaira Fuentes- Tauber Rocky Mountain High School, Poudre School District
Michael Rudolph - Heritage High School, Littleton School District 

NSTA Conferences:

Oct 25-28, 2023 in Kansas City
March 20-23, 2024 in Denver (CSC cancelled this year)

American Physical Society (APS) Division of Plasma Physics (DPP) will be hosting a Student Expo (Nov 2-3, 2023) and Teacher Day (TBA Nov 2023) in Denver at the Colorado Convention Center
---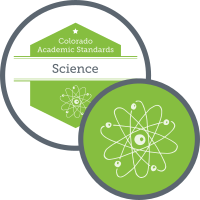 Academic Standards
The revised Colorado Academic Standards for Science reflect a new vision for science education that connects scientific knowledge, in authentic ways, to real-world problem solving and innovation. The standards forefront scientific practices that go beyond the inquiry process to arrive at justifiable rationales for interpretations of phenomena.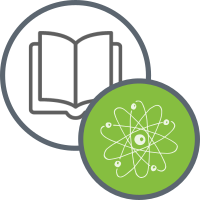 Curriculum Support
Article IX, Section 16 of Colorado's constitution states, "Neither the general assembly nor the state board of education shall have power to prescribe textbooks to be used in the public schools." However, CDE can still serve as an advisor to help districts and schools adopt, adapt, develop, or use the materials of their choice. 
Instructional Support
Colorado's 2020 Science Standards support a three-dimensional model of science teaching and learning. Instructional support is grounded in CDE's shared approach to Best, First Instruction and strategies supported by professional organizations and scholars.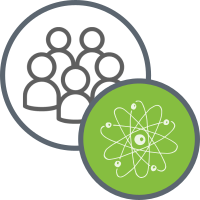 Community
There are many opportunities to connect and grow as a professional educator with the larger science education community, including mailing lists, professional organizations, awards and grants, and events. 
​
---
Additional Information 
Learn more about CMAS Science here.
---
For further assistance, please contact: