You are here
Reading, Writing, and Communicating
---
CDE Position Statement: RWC Standards & English Language Learners 
The Colorado Academic Standards in Reading, Writing, and Communicating were written for all students using the content, concepts, skills, and language conventions and structures found within the English language. This does not mean students must be native English speakers, nor fluent English proficient, but by utilizing the Colorado English Language Proficiency standards (Office of Culturally and Linguistically Diverse Education) in tandem with the Colorado Academic Standards, qualified and well prepared educators can ensure that all English learners receive appropriate support to ensure all students successfully meet the expectations in the standards.
---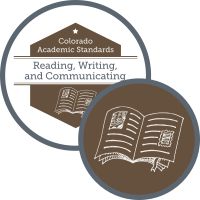 Academic Standards
The reading, writing, and communicating standards invite students to use texts to better understand others' experiences in the world and to command language in order to articulate their own perspective on the human experience. The standards intentionally reflect the read-write connection and the relationship between critically consuming text to build knowledge and producing texts to convey knowledge.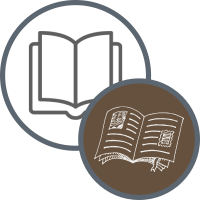 Curriculum Support
Article IX, Section 16 of Colorado's constitution states, "Neither the general assembly nor the state board of education shall have power to prescribe textbooks to be used in the public schools." However, CDE can still serve as an advisor to help districts and schools adopt, adapt, develop, or use the materials of their choice.
Instructional Support
Instructional support is grounded in CDE's shared approach to Best, First Instruction as well as practices and strategies supported by professional organizations and scholars at the leading edge of reading, writing, and communicating education.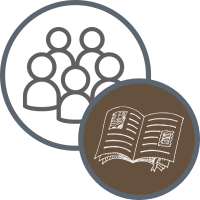 Community
There are many opportunities to connect and grow as a professional educator with the larger reading, writing, and communicating education community, including mail lists, professional organizations, and events.
---
Important News, Announcements, and Updates 
2023 Teaching and Learning CoLabs
The Teaching and Learning CoLabs are one-day, multi-disciplinary regional professional development workshops developed in partnership with Colorado's higher education institutions, professional teaching organizations, and the Colorado Department of Education. This year's content areas are expanding to include English language arts (RWC), math, health, PE, science, computer science, social studies, visual and performing arts and school leadership. Schools and districts are encouraged to attend a CoLab in teams, with teachers representing multiple grades and content areas. 
The dates and host sites are: 
Thursday, June 1, 2023, at Colorado Mesa University in Grand Junction.
Wednesday, June 14, 2023, at University of Northern Colorado in Greeley.
Friday, June 23, 2023, at Colorado State University-Pueblo in Pueblo.
Topics for ELA (RWC) include the following: 
Significant Reading Deficiency (SRD) and Body of Evidence
Science of Reading and English Language Learners in K-3
Sentence Structures to Support Writing and Comprehension in K-3
Myths and Misconceptions about the Science of Reading
*READ Act Principal/Administrator Requirements (Leadership Strand)
Everything is a Text: Connecting Traditional and Not So Traditional Texts Across Disciplines
Literacy and the Arts
From Research to the Secondary Classroom Implementing the Science of Reading
READ Plans Beyond Third Grade
Colorado Framework for Writing Instruction: Leadership to Classroom Practices
The Teaching and Learning CoLabs are free to attend, and teachers who attend will receive certificates for 8 contact hours. Registration is open. For additional information, please visit the Teaching and Learning CoLabs website or contact Olivia Gillespie at gillespie_o@cde.state.co.us.
On-Demand Professional Development Opportunities
The Office of Standards and Instructional Support has compiled several on-demand learning opportunities for educators. Visit the on-demand library on the CDE website
---
For further assistance, please contact:
---
---