CDE will be closed on Monday, July 4 for the Independence Day holiday.
You are here
Visual and Performing Arts
---
Colorado Academic Standards Review and Revision
The Office of Standards and Instructional Support is seeking applications for review and revision committee membership in Social Studies, Dance, Drama/Theatre Arts, Music, and Visual Arts. During the 2020 legislative session, the General Assembly passed Colorado House Bill 20-1032 (section 22-7-1005(6) C.R.S.) amending the provision that required the regular review and revision of the Colorado Academic Standards. The statute previously required all content area revisions to occur within six years of the prior cycle which occurred in 2018. The changes now require the state board to review and revise approximately one-third of the standards beginning in 2022 and an additional one-third every two years thereafter.
Visual and Performing Arts Standards Approved 
The 2022 revision to the Colorado Academic Standards in the Visual and Performing Arts was approved at the April 2022 State Board Meeting. More information and details regarding this revision will be available in August 2022. We look forward to sharing these important updates. 
---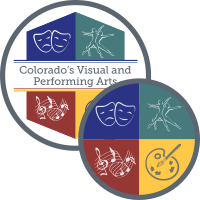 Academic Standards
The arts standards reflect the innate creativity and rigorous cognition, required to produce a work of art, all students deserve to experience. The standards challenge the elitist perception sometimes associated with the arts, asking all students to stretch their thinking and participate in the creative process inherent in each arts discipline (Create, Perform/Present/Produce, Respond, and Connect).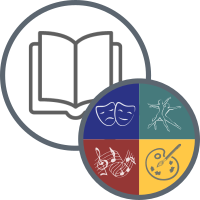 Curriculum Support
Article IX, Section 16 of Colorado's constitution states, "Neither the general assembly nor the state board of education shall have power to prescribe textbooks to be used in the public schools." However, CDE can still serve as an advisor to help districts and schools adopt, adapt, develop, or use the materials of their choice.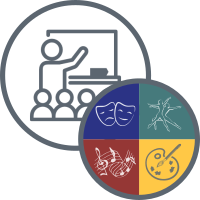 Instructional Support
Instructional support is grounded in CDE's shared approach to Best, First Instruction as well as practices and strategies supported by professional organizations and scholars at the leading edge of arts education.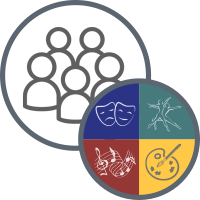 Community
There are many opportunities to connect and grow as a professional educator with the larger arts education community, including mailing lists, professional organizations, and events.
---
Did You Know?
Did you know that Colorado has a teaching endorsement for dance? The State Board of Education unanimously approved the dance endorsement rules for Colorado in 2014.
---
For further assistance, please contact: