You are here
Reading, Writing, and Communicating
---
CDE Position Statement: RWC Standards & English Language Learners 
The Colorado Academic Standards in Reading, Writing, and Communicating were written for all students using the content, concepts, skills, and language conventions and structures found within the English language. This does not mean students must be native English speakers, nor fluent English proficient, but by utilizing the Colorado English Language Proficiency standards (Office of Culturally and Linguistically Diverse Education) in tandem with the Colorado Academic Standards, qualified and well prepared educators can ensure that all English learners receive appropriate support to ensure all students successfully meet the expectations in the standards.
About the Colorado Academic Standards Review and Revision
Colorado House Bill 20-1032 (section 22-7-1005(6) C.R.S.) amended the provision that required the regular review and revision of the Colorado Academic Standards.  The statute previously required the revisions to occur within six years of the prior cycle which occurred in 2018.  The changes now require the state board to review and revise approximately one-third of the standards beginning in 2022 and an additional one-third every two years thereafter. For information on upcoming review and revision phases, process, and/or committees, please click here.
---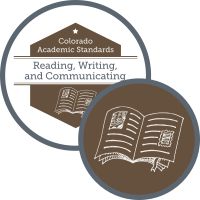 Academic Standards
The reading, writing, and communicating standards invite students to use texts to better understand others' experiences in the world and to command language in order to articulate their own perspective on the human experience. The standards intentionally reflect the read-write connection and the relationship between critically consuming text to build knowledge and producing texts to convey knowledge.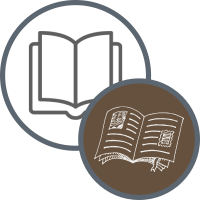 Curriculum Support
Article IX, Section 16 of Colorado's constitution states, "Neither the general assembly nor the state board of education shall have power to prescribe textbooks to be used in the public schools." However, CDE can still serve as an advisor to help districts and schools adopt, adapt, develop, or use the materials of their choice.
Instructional Support
Instructional support is grounded in CDE's shared approach to Best, First Instruction as well as practices and strategies supported by professional organizations and scholars at the leading edge of reading, writing, and communicating education.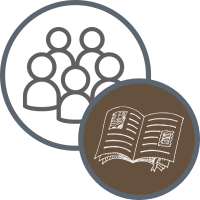 Community
There are many opportunities to connect and grow as a professional educator with the larger reading, writing, and communicating education community, including mail lists, professional organizations, and events.
---
Important News, Announcements, and Updates 
State Board extends deadline for READ Act teacher training
The State Board of Education granted a six-month extension for kindergarten through third-grade teachers to complete the training requirements in evidence-based reading instruction required by the READ Act. Teachers will now have until Jan. 31, 2022 to complete their training requirements. The extension is contingent upon districts notifying all K-3 teachers of the requirement by Dec. 1, 2020.  The department anticipates including an assurance that districts, BOCES, and charters schools have communicated the requirement as part of the annual READ data collection this spring.  Districts, BOCES and charters that do not meet the requirements will be ineligible for READ Act funds for the 2022-23 school year. Teachers have various avenues for completing the teaching requirement, including a no-cost option provided by the Colorado Department of Education.  
For more information about the training requirement, check out the CDE website, or contact Andreia Simon, in the P-3 Office, at Simon_A@cde.state.co.us. 
CDE Launches Campaign on Importance of Reading to Children at Home
DENVER – To increase awareness of the importance of early literacy, the Colorado Department of Education today launched a public information campaign to encourage and empower parents to make reading part of their daily routine with their children. The campaign is required by legislation passed in 2019 to revamp the Reading to Ensure Academic Development (READ Act) -- a statewide initiative enacted in 2012 to improve literacy for children in kindergarten through third grade with the understanding that the ability to read, digest information and think critically is foundational to future academic success. 
U.S. Department of Education awards Colorado a five-year, $16 million grant for literacy advancement
DENVER - The U.S. Department of Education awarded Colorado a $16 million grant to implement the Colorado Comprehensive Literacy Project, which aims to advance literacy skills for children from birth to grade 12 with special emphasis on disadvantaged children, including children living in poverty, English learners and children with disabilities. The Comprehensive Literacy State Development Program is a competitive federal grant that seeks to improve literacy in the state by using evidence-based practices, activities and interventions, including pre-literacy skills. The grant will span five years and will provide funding to districts through a competitive grant process. 
New READ Act UIP Requirements 2020-21
What are the new READ Act UIP Requirements?
For information on training and office hours to support these new requirements, visit the 
UIP Training Page
. 
2020 Colorado Academic Standards and Colorado Measures of Academic Success: Students to Read and Comprehend Independently and Proficiently
The 2020 Reading Colorado Academic Standards (CAS) expect students to read (decode a printed or tactile code) and comprehend (make meaning of) literary and informational texts independently and proficiently.  In accordance with the full implementation of the 2020 Reading, Writing and Communicating CAS in the 2020-2021 school year, Colorado Measures of Academic Success (CMAS) will mirror the standards' expectation that students combine their phonemic awareness, phonics, vocabulary and text comprehension reading skills to demonstrate mastery of the 2020 CAS independent reading expectations. Assessment administration adjustments that change this expectation, such as reading the text from the CMAS English language arts assessment to the student, should not be used and will result in an invalid administration starting in spring 2022. Students may continue to use accommodations that do not change this expectation. 
Accommodations generally refer to adjustments to standardized testing materials or procedures which allow students to demonstrate their learning without changing what the assessment intends to measure. Accommodations maintain the expectations and rigor of the content of the assessment. Scores resulting from accommodated administrations are considered valid and may be interpreted the same way as results from non-accommodated assessments. Adjustments to the administration of an assessment that change what the assessment measures are considered modifications rather than accommodations because they fundamentally change the assessment's intended measure and therefore do not result in valid scores. Modifications produce scores that cannot be interpreted through the same lens, compared or aggregated together. Because the CMAS English language arts assessment measures the reading and writing components of the CAS, providing auditory presentation of printed text changes the assessment's focus from reading and comprehension of text to listening and comprehension of text, which falls under different, unassessed listening standards.
Information relating to the use of accommodations during instruction is found on the CDE Office of Special Education webpage.
---
For further assistance, please contact:
---
---