You are here
Reading, Writing, and Communicating
---
CDE Position Statement: RWC Standards & English Language Learners 
The Colorado Academic Standards in Reading, Writing, and Communicating were written for all students using the content, concepts, skills, and language conventions and structures found within the English language. This does not mean students must be native English speakers, nor fluent English proficient, but by utilizing the Colorado English Language Proficiency standards (Office of Culturally and Linguistically Diverse Education) in tandem with the Colorado Academic Standards, qualified and well prepared educators can ensure that all English learners receive appropriate support to ensure all students successfully meet the expectations in the standards.
---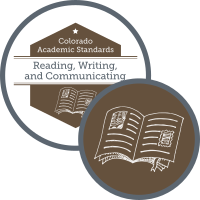 Academic Standards
The reading, writing, and communicating standards invite students to use texts to better understand others' experiences in the world and to command language in order to articulate their own perspective on the human experience. The standards intentionally reflect the read-write connection and the relationship between critically consuming text to build knowledge and producing texts to convey knowledge.
Curriculum Support
Article IX, Section 16 of Colorado's constitution states, "Neither the general assembly nor the state board of education shall have power to prescribe textbooks to be used in the public schools." However, CDE can still serve as an advisor to help districts and schools adopt, adapt, develop, or use the materials of their choice.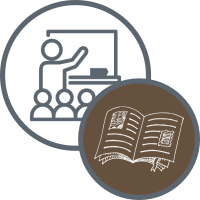 Instructional Support
Instructional support is grounded in CDE's shared approach to Best, First Instruction as well as practices and strategies supported by professional organizations and scholars at the leading edge of reading, writing, and communicating education.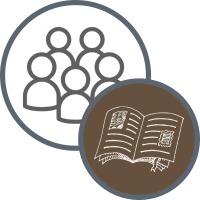 Community
There are many opportunities to connect and grow as a professional educator with the larger reading, writing, and communicating education community, including mail lists, professional organizations, and events.
---
Important News, Announcements, and Updates 
Monthly Co-Literacy Conversation for Grades 4-12
 CDE is hosting monthly virtual conversations for leaders, teachers, and other classroom practitioners who support literacy in grades four thru 12. The conversations will include a problem of practice, a presentation from a district, school, or CDE team, breakout sessions with guided questions, and additional resources to help educators and leaders implement evidence-based practices in their schools and districts. Recordings from previous conversations and future topics can be found on the Reading, Writing, and Communicating webpage.  
The next session will be at  
Frequently Asked Questions about READ Plans in Grades 4-12
The Colorado READ Act passed in 2012 by the Colorado legislature with the purpose of ensuring every student in Colorado can read at grade level by the time they exit third grade. The legislation was born out of convincing research by a variety of sources, including by the Annie E. Casey Foundation, that shows students who cannot read by the end of the third grade are four times more likely to drop out of high school. The provisions of the Act promote early identification of reading difficulties and effective intervention to quickly close reading gaps and ensure all Colorado students can demonstrate a level of competency in reading skills necessary to achieve success in school.
READ Act starts by making sure all students receive instruction in the foundational skills of reading. This continues through the grades until each third-grade student can read with ease, understand the materials, and think critically. What happens if a student enters into the fourth grade and cannot read grade-level texts with ease, demonstrate understanding of grade-level material, and/or think critically as asked in the Colorado Academic Standards for Reading, Writing, and Communicating? What happens if the same student has been identified as having a Significant Reading Deficiency (SRD) and is subsequently placed on a READ plan prior to leaving third grade? What does it mean when a student in grades 4 thru 12 is on a READ plan?
The frequently asked questions and subsequent responses found here are the first step in our phased, but targeted approach to provide guidance, support, and resources to districts regarding the topic of READ Plans beyond third grade. 
For more information or questions about READ plans for students in grades 4-12, please contact Olivia Gillespie at gillespie_o@cde.state.co.us. 
The Framework for Writing Instruction
The Framework for Writing Instruction is intended to support district-level leaders in facilitating conversations with their literacy leaders, instructional coaches, and teachers to develop a research-based framework toward the teaching of writing. Research reveals that teachers place little emphasis on persuasive and expository writing. Furthermore, it shows that students seldom write longer papers "that involve analysis and interpretation." It is important to note that, with both in-school writing and writing done beyond the classroom walls, students will be asked to produce writing centered on analysis, interpretation, exposition, and argument. Whether on standardized assessments, or in Advanced Placement and International Baccalaureate exams, or to demonstrate graduate competencies in capstone projects, student are asked to produce multi-paragraph essays. We cannot afford to neglect this complex literacy any longer. 
In July 2022, CDE released the Phase I: Districts/BOCES Leadership which provides guidance in for developing a writing framework, creating belief statements about writing and writing instruction to anchor the framework, evaluating current state v. desired state of writing and writing instruction, and aligning the desired state with instructional resources and professional development. In January 2023, Phase II: School Leadership will be released. This guidance will provide creating and monitoring systems and structures for writing across the content areas and assessing the current state v. desired state of writing and writing instruction within the school to ensure alignment of district initiatives around writing and instructional resources and professional development. 
For more information or questions about the Framework for Writing Instruction, please contact Olivia Gillespie at gillespie_o@cde.state.co.us. 
Keys to Beginning Reading Spring and Summer Cohort Registration Available
The CDE-provided face-to-face reading training is now available for registration for Spring 2023 and Summer 2023. To learn more, please click on the button below.
On-Demand Professional Development Opportunities
The Office of Standards and Instructional Support has compiled several on-demand learning opportunities for educators. Visit the on-demand library on the CDE website
---
For further assistance, please contact:
---
---