You are here
Mathematics
---
Colorado and the Launch Years Initiative
Colorado is joining the Launch Years Initiative to support the scaling of modern mathematics pathways from high school into postsecondary education.
Twenty states, as well as national mathematics education and educational equity organizations, are a part of the Launch Years Initiative. This work is led by the Charles A. Dana Center at The University of Austin, in partnership with Education Strategy Group, Parent Institute for Quality Engagement, and Texas Advanced Computing Center.
Colorado's initial involvement with the Charles A. Dana Center dates to 2014, when the center supported the Colorado Department of Higher Education to convene a task force to engage in math pathway reform in Colorado's higher education system. For this new effort, Colorado's Launch Years Initiative leadership team includes higher education representatives from the Colorado Community College System and the Colorado Department of Higher Education, along with K-12-focused representatives from the Colorado Department of Education, the Colorado Math Leaders, and the Colorado Council of Teachers of Mathematics. The development of mathematics pathways will be coordinated primarily through the Colorado Math Leaders, and all interested stakeholders are encouraged to get involved.
Mathematics education, particularly in the transition from high school into postsecondary education, is often a barrier to students' success. Through the Launch Years Initiative, Colorado hopes to remove many of these barriers by scaling and advancing multiple math pathways, like statistics and data science, while also focusing on modern curricula and content for our STEM pathway, to allow all students the opportunity to joyfully learn math skills that match their goals for the future.
To learn more about the Launch Years Initiative, visit www.utdanacenter.org/twenty-states-join-launch-years-initiative/.
---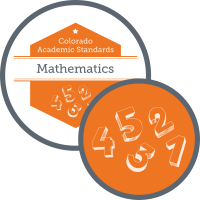 Academic Standards
The mathematics standards compel us to make mathematics relevant to students by moving beyond mere answer getting to doing the work of mathematicians. The standards emphasize the development of students' abilities to use mathematics to represent their lived experiences and to simplify and explain complex phenomena.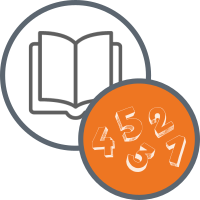 Curriculum Support
Article IX, Section 16 of Colorado's constitution states, "Neither the general assembly nor the state board of education shall have power to prescribe textbooks to be used in the public schools." However, CDE can still serve as an advisor to help districts and schools adopt, adapt, develop, or use the materials of their choice.
Instructional Support
Instructional support is grounded in CDE's shared approach to Best, First Instruction as well as practices and strategies supported by professional organizations and scholars at the leading edge of mathematics education.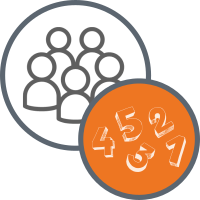 Community
There are many opportunities to connect and grow as a professional educator with the larger mathematics education community, including mailing lists, professional organizations, and events.
---
Frequently Asked Questions About Mathematics in Colorado
Do you have questions about Colorado's mathematics standards? Graduation requirements? Textbook recommendations? They might be answered here.
How many high school math credits are required to graduate?
Where is the list of math programs and interventions that are approved to use in schools?
How are Colorado's math standards like and not like Common Core?
---
For further assistance, please contact: