You are here
Science
---
Science Education Updates and Events:
Awards and Funding Opportunities:

If you have been a member of the Colorado Association of Science Teachers (CAST) for at least a year, consider applying for a CAST mini-grant. 
Nominations for the 2023-2024 Presidential Award for Excellence in Math and Science (PAEMST) award cycle for K-6th grade teachers is now open. To review all of the eligibility requirements and to nominate a teacher, see the PAEMST website.

​To be eligible for a PAEMST award, applicants must teach at least half time, and have

at least five years of full-time experience. 

Once nominated, the teacher will need to complete an application including a resume, a video of their teaching, a written narrative, supplemental materials, and three letters of recommendation. Mentoring is available and encouraged to ensure teachers submit high-quality applications.

​
Upcoming Events and Student Opportunities: 
Professional Learning Opportunities: 

The Learning-Centered Assessment Systems Toolkit is a free professional learning opportunity presented by CDE, the State Performance Assessment Learning Community, and CU Boulder to provide science educators the opportunity to learn more about: 

the instructional shifts that go along with three-dimensional instruction outlined by the Colorado Academic Standards for Science.

the use of three-dimensional embedded and transfer assessment opportunities that intentionally advance learning for all learners.

crafting high quality, three-dimensional assessment tasks as well as how best to use learner artifacts to inform instruction. 
If you are interested in learning more about this opportunity, please complete this survey by September 8, 2023. Please contact Angela Landrum at Landrum_A@cde.state.co.us with any questions. 
---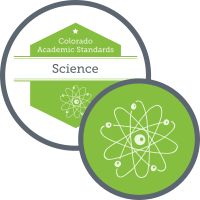 Academic Standards
The revised Colorado Academic Standards for Science reflect a new vision for science education that connects scientific knowledge, in authentic ways, to real-world problem solving and innovation. The standards forefront scientific practices that go beyond the inquiry process to arrive at justifiable rationales for interpretations of phenomena.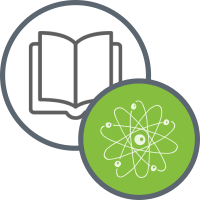 Curriculum Support
Article IX, Section 16 of Colorado's constitution states, "Neither the general assembly nor the state board of education shall have power to prescribe textbooks to be used in the public schools." However, CDE can still serve as an advisor to help districts and schools adopt, adapt, develop, or use the materials of their choice.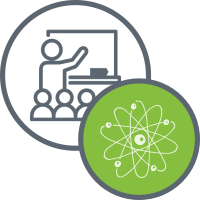 Instructional Support
Colorado's 2020 Science Standards support a three-dimensional model of science teaching and learning. Instructional support is grounded in CDE's shared approach to Best, First Instruction and strategies supported by professional organizations and scholars.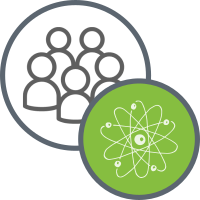 Community
There are many opportunities to connect and grow as a professional educator with the larger science education community, including mailing lists, professional organizations, awards and grants, and events. 
​
---
Additional Information 
Learn more about CMAS Science here.
---
For further assistance, please contact: