You are here
ICAP: What, Why, Who, and How
     
What is ICAP?
ICAP is an integrated, student-driven process and product.

ICAP is a multi-year process that intentionally guides students and families in the exploration of career, academic and postsecondary opportunities. With the support of adults, students develop the awareness, knowledge, attitudes, and skills to create their own meaningful and powerful pathways to Postsecondary and Workforce Readiness (PWR)

ICAP is Meaningful Career Conversations (MCC)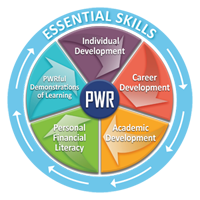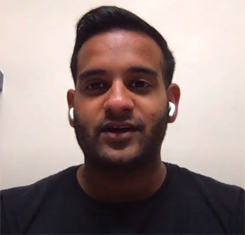 " ICAP is so important!  it serves as a bridge to help guide our amazing students in Colorado toward careers where they can be both happy and successful."
- Listen to a message from Delwin Maben, Communications Chair, Colorado Youth Council
Districts and communities are celebrating robust ICAP processes and strategies that we can scale and replicate.
Learn about the history of ICAP from advocates and dignitaries, past and present.  Listen in to one of five Story Telling Podcasts, January – May 2020
Join a virtual showcase of student and staff stories and CAP successes, February - May 2021.
"My dream for the future of ICAP would be to see every teacher in each class from elementary, middle to high school helping students connect their interests, talents and passions to possible future careers, so students can be dreaming, considering and believing at a very young age that any career is possible for them!"

- Louise March, School Counselor, St Vrain Valley Schools. ICAP Storyteller, March 2020

Explore More