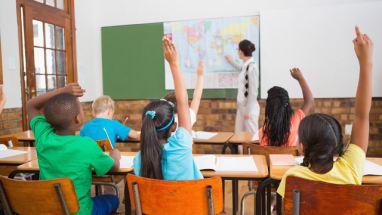 2018-2019 Regional Networking Meetings
The Office of ESEA Programs is excited to provide an opportunity for targeted local support in the form of quarterly Regional Network meetings in different locations throughout Colorado.  Any district or school personnel are welcome to attend these meetings.  The purpose of these meetings will be to provide a forum for stakeholders to engage with Federal Programs staff and with other professionals from the region, to communicate local updates, needs, and concerns.  
All school and administration staff is welcome to attend ESEA regional networking meetings, particularly individuals responsible for Titles I, II, and III. A variety of topics and areas of administration will be discussed and presented, including topics related to Titles I, Title II, Title III, Title IV, Federal Guideline updates, and more.
2018-2019 Regional Networking Schedule 
November 28th, 2018 | Metro (Littleton) 
November 29th, 2018 | Colorado Springs 
December 6th, 2018 | Grand Junction 
December 13th, 2018 | Greeley
December 18th, 2018 | Durango  
February Tentative Meeting Dates: 
February 6th, 2019 (Metro Region)
February 13th, 2019 (Northwest Region)
February 14th, 2019 (Northeast Region) 
February 19th, 2019 (Southeast Region) 
February 22nd, 2019 (Southwest Region) 
Past Meeting Notes 
May 24th, 2018: Virtual Networking Meeting | Webinar | Questions (DOC) | PowerPoint 
Virtual Networking Meeting: April 18, 2018
---
Please click here for ESEA Virtual Regional Networking information.