Consultant/Specialist Contact(s):
Melinda Graham


Phone: (303) 866-6707 | 

Email
 
Brooke Carson


Phone: (303) 866-6691 | 

Email
---
Definition: A child with an Autism Spectrum Disorder (ASD) is a child with a developmental disability significantly affecting verbal and non-verbal social communication and social interaction, generally evidenced by the age of three. Other characteristics often associated with ASD are engagement in repetitive activities and stereotyped movements, resistance to environmental changes or changes in daily routines, and unusual responses to sensory experiences.
Fast Fact: Autism Spectrum Disorders - Revision Coming Soon
Autism Resources (PDF)
Autism Program Quality Indicators, Revised March 2013
April is Autism Awareness Month
Professional Development Opportunities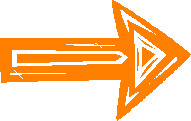 Autism Trainings Brochure 2013-2014 (PDF)
Please note that these training workshops are reserved first for Colorado School District and Administrative Unit personnel who work directly with children with autism spectrum disorders and parents of those children. All other reservations have been added to the waiting list and you will be notified at the registration deadline if there are open spaces.
Type of Training, Registration Link, Dates and Locations

Flyer

5-Day Training: 2014-2015 Autism Spectrum Disorder (ASD) Literacy Institute, Level 1

Dates: September 3, 4 and December 2, 3, 4 (2014)

Location:  The Conference Center at Adams 12, 1500 East 128th, Thornton, CO 80241

2-Day Training: 2014-2015 Autism Spectrum Disorder (ASD) Literacy Institute Level 2

Dates: September 5 and December 5 (2014)
Location: The Conference Center at Adams 12, 1500 East 128th, Thornton, CO 80241

 
Colorado Model Autism and Significant Support Needs Programs (COMASP)
Questions about the COMASP Project for Autism Spectrum Disorders? Please contact Brooke Carson at (303) 866-6691 or via email at carson_b@cde.state.co.us
---