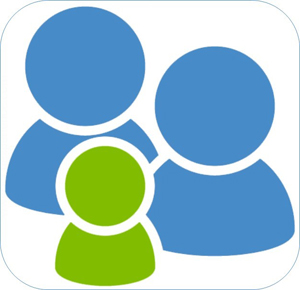 Parenting a child with a combined hearing and vision loss or deaf-blindness can be challenging, isolating and overwhelming from the shock of the initial diagnosis or diagnoses to the search for supports, answers and resources. Even what to call it can be confusing - combined vision hearing and vision loss, dual sensory diagnosis, or deaf-blindness?   It can also be a deeply wonderful and rewarding experience.  Each family has its own journey at its own pace.
As families move forward into uncharted territory, it is important to know you are not alone and there are other families in Colorado and across the country (and the world!) who also have a child with deaf-blindness. We can all learn from one another.  It is often helpful to talk to other families and professionals trained in deaf-blindness.
The diagnosis of combined hearing and vision loss is a low incidence disability, which means the numbers of identified children are low.  There are approximately 10,000 children and youth identified across the country who are deaf-blind. Just like other states, we have a federally funded State Deaf-Blind Project.  Ours is named the Colorado Services for Children and Youth with Combined Vision and Hearing Loss Project.  One of its primary goals is to connect, educate, empower and support families to survive and thrive.
Parents, as you have the time and as you are ready, take the time to search this website for the resources that can help you. Read the Colorado Project's Fact Sheets or other posted information, call the project for a home or school visit, attend an event sponsored just for parents or the whole family, attend the annual Summer Institute, borrow books or videos from the Lending Library, and/or reach out to other parents affiliated with the project. It all exists for you, your child and your family.  We hope you will reach out and connect!
---
Phone Call Series - Family
FINDING CALM IN THE CHAOS
The Western States Deaf-Blind Projects of Arizona, Colorado, Idaho, Nevada, New Mexico, Oregon, Utah, Washington, and Wyoming offered a parent webinar/phone calls related to stress, self-care, resilience, and happiness on April 12, 2015.  The topic was "De-stress Your Life: Building Resiliency and Optimism" and the presenter was Dr. Nancy Eldredge from Tucson, Arizona
Dr. Eldredge provided strategies to help build and recover resiliency, to improve self-care, and to cultivate optimism.  She introduced a short discussion of the role of neurobiology in contributing to burn-out when people are under constant stress. She provided further practical techniques that mitigate chronic stress and help us bounce back from stress and promote healthy and happy living.
Handouts:
---
Family Connections
---
PEP Conferences
CDE sponsors the Parents Encouraging Parents Conferences, which are family centered conferences designed to offer support, information, and education to parents with children who have a disability, ages birth to 21 years, and professionals.
View more information and download a PEP application.
---
For more information about the Colorado Services for Children and Youth with Combined Vision and Hearing Loss project, please contact:
Tanni Anthony
Phone: (303) 866-6681
Gina Herrera
Phone: (303) 866-6605