Jump to a Section:
---
Fact Sheets
Introducing the PSAT and SAT in Colorado
The PSAT and SAT exams will provide Colorado's 10th and 11th graders with more useful assessments aligned to the Colorado Academic Standards and better benefits, such as free, high-quality practice tools and scholarship opportunities. 
CMAS 2015-16 Testing At-a-Glance
A resource for educators on state testing hours and when tests will be given.
---
Frequently Asked Questions
The frequently asked questions are grouped into categories for easier navigation. This section continues to be updated. Please check back often for additional information!
Jump to a Section:
---
Colorado Measures of Academic Success
What are Colorado Measures of Academic Success?
The Colorado Measures of Academic Success (CMAS) are the state's common measurement of students' progress at the end of the school year in English language arts, math, science and social studies. CMAS encompasses the Colorado-developed science and social studies assessments as well as the Partnership for Assessment of Readiness for College and Careers (PARCC)-developed, English language arts (ELA) and mathematics assessments. The science and social studies assessments were first administered in spring 2014 in grades 4, 5, 7, and 8. The English language arts and mathematics assessments were administered for the first time in spring 2015.
Why do we need new assessments?
The Colorado State Board of Education adopted updated Colorado Academic Standards in 10 content areas in December 2009 and then adopted the Common Core State Standards for English language arts and mathematics in August 2010. The updated standards were fully implemented in all schools in the 2013-14 school year. Challenging new standards require next-generation assessments that measure students' knowledge of the new expectations. The assessments also provide educators with important information they need to prepare their students for success.
As part of a balanced assessment system, state assessments provide valuable information to students, families, schools, districts, the state, and taxpayers. A balanced assessment system is one that contains formative assessments (quick checks for learning conducted by teachers throughout their class), interim assessments (more formal progress monitoring often conducted several times throughout the year to see how students are progressing), and summative assessments (end or course/unit, end of year assessments to find out what students know and can do).
The state assessments are summative assessments. Where formative, interim, and classroom-based summative assessments inform classroom instruction on a regular basis, state summative assessments are designed to be point-in-time snapshots of what students know and can do in core content areas. They help students and their families know how they are performing compared to the standards and compared to their peers and how they've grown over time. They enable teachers to see how their students are performing against the standards and identify areas they may need to adjust in their practice for the future. And, they provide school/district leaders, the state, policymakers, and the public with information on how well the system is meeting the goals of helping every child attain academic proficiency. The data is used to inform continuous improvement of the system at all levels.
Are states required to administer state-wide assessments and what are the minimum requirements?
States that accept federal funds for such purposes as supporting the education of children in poverty, English language learners, and students with disabilities are required to administer state-wide assessments to all students. Currently, Colorado receives approximately $350 million in federal funds for these and related purposes. The minimum required assessments are:
Grades 3 through 8 for English language arts and mathematics
At least once in high school for English language arts and mathematics
At least once in elementary school, once in middle school, and once in high school for science
For the assessments noted above, states must give the same assessments to all students and at least 95% of the students must participate in the tests. There are also some required assessments specific to certain populations of students (e.g., language screeners for English language learners).
Does Colorado require more assessments than the federal minimum?
Yes, but changes were made to Colorado's statewide assessment system by the state legislature in 2015. The assessment system for the 2015-16 school year will include the following tests:
English language arts in 3rd through 9th grade
Math in 3rd through 9th grade
Science in grades 5, 8 and 11
Social studies in grades 4, 7 and 11 (Over the next three years, about one-third of elementary and middle schools will be selected each year to administer social studies assessments. Social studies exams will not be administered to high school students in the 2015-16 school year.  To meet the new law's requirement for a three-year sampling plan for social studies tests, these assessments will be administered at zero percent of high schools in 2016, approximately 50 percent of high schools in 2017, and the remaining 50 percent in 2018.)
PSAT in 10th grade
ACT 11th grade (beginning in 2017, 11th grade students will take the SAT instead of the ACT)
How much time will the tests take?
CMAS testing time is comparable to previous tests in Colorado. Overall, the estimated amount of testing time on CMAS is expected to be less than 1.5% of typical students' total instructional time.
In spring 2015, the math and English language arts tests were shortened and the administration of the tests was condensed into one window. As a result, testing time will be reduced by approximately 90 minutes for all students 3rd through 9th grade.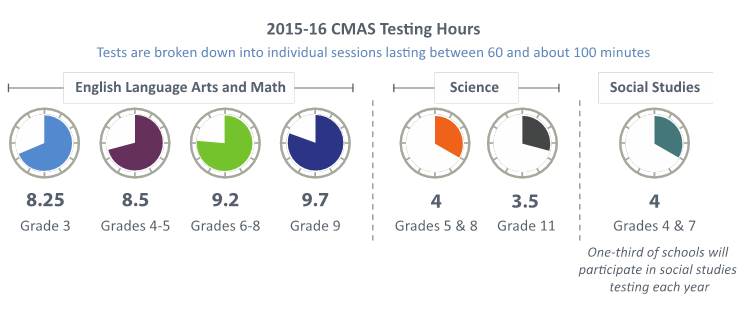 Some Colorado students will participate in PARCC's 90-minute field test of questions that could be used in future years.
When will the tests be given?
In the 2015-2016 school year, CMAS assessments for third through ninth graders will take place from April 11–29, 2016. However, the Colorado Department of Education will allow districts to begin testing one to three weeks early if they cannot complete testing within the allotted timeframe due to limitations on the number of computers or other devices needed for testing.
The PSAT will be given to 10th-grade students on April 19 or 20, 2016.
The ACT will be given to 11th-graders on April 19, 2016. 
---
Participation and Parent Excusal
Can parents excuse their children from taking the state tests?
Yes. State law allows parents to excuse their child from state assessments. This law requires districts to have policies that explain how parents may excuse a student from participating in one or more state assessments, and notify parents of those policies. Your district can share their specific policy with you.
What are the consequences of excusing your child from participating in the state tests?
According to state law, districts cannot impose negative consequences on students or parents if a parent excuses his or her student from participating in an assessment, including prohibiting school attendance, imposing an unexcused absence, or prohibiting participation in extracurricular activities. Likewise, districts cannot impose unreasonable burdens or requirements on a student to discourage the student from taking an assessment or to encourage the student's parent to excuse his/her child from the assessment.  
It is important to note that non-participation in state assessments means parents will not have information on their child's attainment and growth on the state standards compared to other students in their school, district and state.  Also, there is a chance that comparisons between schools and districts won't be available as common state assessments are the most consistent way to compare performance right now.
Will my school or district's accreditation rating be impacted by low participation on tests?
Federal law requires 95 percent of students overall, and in each demographic category, to take the required assessments. However, the State Board of Education passed a motion in February 2015 that says districts will not be held liable for parents choosing to excuse their children from testing.
As a result of these two policies, there is no impact on state accountability determinations for schools or districts that do not meet the federal requirement for 95 percent participation in two or more content areas due to parents excusing their students from testing. If however, the school or district fails to meet the 95 percent participation rate requirement in two or more content areas for reasons such as students refusing to take the test without a parent excuse, then the school or district's plan type will be lowered one level. 
Are there financial impacts on teachers or schools for low participation?
There is no fiscal impact on a district or teacher, at the state level, for parents excusing students from state assessments. 
---
PARCC-developed English Language Arts and Mathematics Assessments
Who developed the new English language arts and mathematics assessments?
The Partnership for Assessment of Readiness for College and Careers (PARCC) is a multi-state consortia developing assessments aligned to the Common Core State Standards. Colorado is a governing member of the PARCC consortia which allows Colorado Department of Education staff, along with staff from the Colorado Department of Higher Education and Colorado educators, to collaborate with individuals from across the country to develop common assessments for English language arts and mathematics.
Hundreds of K-12 and postsecondary educators, content specialists and assessment experts from across the PARCC states participated in a thorough review of all items, including about 57 educators from Colorado. Their priority is to evaluate whether the items are closely aligned to the standards, are of high quality and are rigorous, fair and unbiased.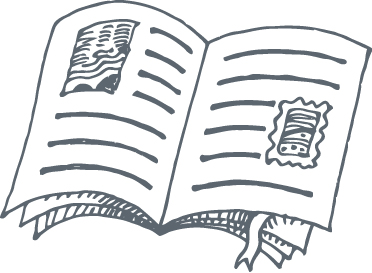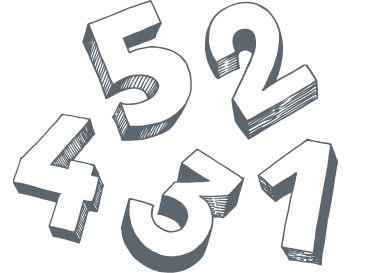 When will students, families and educators receive the scores ?
Scores for the CMAS English language arts and math tests in 2016 are expected to be released in late summer or early fall.  Scores took longer to be reported in the first year of the tests because the process of setting performance levels for a new test takes several months.  See more about performance levels below.
What do the score reports include?
The new score reports for PARCC-developed English language arts (ELA) and mathematics assessments are designed to provide educators, families and students better information about students' mastery of grade-level academic standards. Score reports offer an overall measurement of performance in a particular subject, as well as how a student compares to other students in the school, district, Colorado and other PARCC states.
How will the test scores impact other measurements of students' performance?
The test scores do not impact GPA, class ranking or college acceptance. The state legislature has made the decision not to tie this year's test scores to teacher or school rankings and evaluations. This will give students, teachers and schools more time to gain more experience with the standards and aligned assessments.
Are the CMAS English language arts and mathematics given on a computer?
The tests are designed to be administered online, and they feature a variety of interactive questions that are more engaging and aligned with 21st century teaching and learning practices. However, in 2015, the state legislature passed a law allowing districts to request paper versions of the tests.
Are students able to practice with the tests before actually taking them?
Sample items and tasks for mathematics and English language arts, along with a range of supplementary materials and additional resources, are available online.
A practice test for the English language arts and math tests is also available that includes technology-enhanced items using the same technology platform that was used for field testing, allowing students and educators in all PARCC states to become more familiar with the types of items that will appear on the PARCC assessments.
Were the PARCC-developed English language arts and mathematics assessments field tested?
In spring 2014, the PARCC field test was administered to more than one million students across the PARCC states. The PARCC field test gave students and local educators the opportunity to experience the administration of PARCC assessments. The field test was conducted in a random selection of schools across PARCC states. The sample of students in the selected school represented the demographics of each state and of PARCC as a whole. PARCC worked with Education Testing Service (ETS) to draw a sample of Colorado schools for the field test, and districts with sampled schools were notified of their final selections in December 2013. More than a hundred Colorado districts participated in the field test. While the field test assessments were designed to mirror those that will be used in the first PARCC administration in 2014-2015, most students that participated in the field test only took one component of the whole assessment in one content area in order to minimize testing burden on individual students and schools.
---
Performance Level Setting for PARCC- Developed Tests
What is a performance level?
Performance levels help students, families, educators and school officials understand how students are performing against the content standards for college and career readiness. The performance levels indicate what a typical student at each level should know based on their command of grade-level standards.
There are five performance levels:
Level 5: Exceeded expectations
Level 4: Met expectations 
Level 3: Approached expectations 
Level 2: Partially met expectations 
Level 1: Did not meet expectations
Score Graph- the colored graph below shows the score ranges for each performance level and where the student's score falls within the range. This gives parent's an indication of how close their student is to achieving the next level. 

Who was involved in Performance Level Setting for the PARCC-developed tests?
Colorado – like all states participating in PARCC – nominated a variety of stakeholders to participate in 12 in-person panels representing each grade level and subject area. Stakeholders included: K-12 educators, educators who serve students with disabilities, educators who teach English language learners, postsecondary faculty, and state education experts. In all, over 240 teachers, postsecondary educators and content area experts met in small groups to review the tests and determine what range of scores best matches each performance level.
How are PARCC performance levels set?
A panel of K-12 educators, postsecondary faculty and workforce professionals determined what range of scores best matched each performance level. To make their judgments, panelists used performance level descriptors (developed earlier by PARCC states), and actual PARCC tests results and compared them to existing assessment research. Each group of panelists went through at least three rounds of review per assessment to develop the range of scores for each performance level. The determinations of these groups were then  reviewed and voted on by district and postsecondary leaders in each of the PARCC states.
---
Scoring PARCC-Developed Tests
Who scores the tests?
Qualified scorers are recruited from across the country and must have a Bachelor's degree or higher in mathematics, English, education or a related field. Scorers for the mathematics portions of the PARCC assessments hold at least a four-year degree in a related field and have demonstrated the knowledge needed to effectively score responses to math questions. Scorers for the English Language Arts and literacy portions of the PARCC assessments hold at least a four-year degree in English, education, history, psychology, journalism or a related field, and/or teacher certification or other work experience that will enable them to effectively score the literacy analysis, research simulation, or narrative writing tasks found in the PARCC assessments. Not all scorers are teachers, but as many as three-quarters have previous teaching experience. Half of all PARCC scorers are current K-12 teachers.
How are scorers trained?
All scorers receive extensive training to evaluate student performance on a select and specific group of questions across multiple exams. To ensure that scoring is fair and unbiased, scorers are trained on specific questions instead of a student's full assessment. Each scorer receives extensive training at a regional scoring center on his or her specific question or group of questions and must pass two evaluations before they are deemed eligible to score an assessment.
How are the tests scored?
There is a regimented and defined process to score every student exam that ensures accuracy and security of the assessments and students' information. First, all students are assigned an identification number to protect their privacy. Student answers are then separated and sorted question-by-question and sent to the scorers that have been trained and qualified to score that particular question. This maintains student anonymity and allows scorers to become experts in scoring one question at a time. Scorers assign points to each answer. Depending on the question, up to six points could be available. Each scorer has a binder for each question with the scoring rubric and examples of pre-scored answers that they can use to compare their scoring against the guide that was prepared by educators. To ensure that scorers are maintaining accuracy standards throughout the scoring process, scorers will routinely be given pre-scored answers along with un-scored answers. A scorer's evaluations must match the "true" scores at least 70 percent of the time. When a scorer's accuracy declines, they receive additional training on the test question. If a scorer cannot maintain consistency and accuracy, their previous scores are all put back into the system for re-scoring.
---
Colorado-Developed Science and Social Studies Assessments
Who is developing the new CMAS science and social studies assessments?
These assessments are being developed collaboratively by the Colorado Department of Education, Pearson (the assessment contractor) and Colorado educators.
What grades will be assessed?
Social studies: Grades 4, 7 and 11 (Over the next three years, about one-third of elementary and middle schools will be selected each year to administer social studies assessments. In November, CDE will share with districts their selected schools for this year. Social studies exams will not be administered to high school students in the 2015-16 school year.  To meet the new law's requirement for a three-year sampling plan for social studies tests, these assessments will be administered at zero percent of high schools in 2016, approximately 50 percent of high schools in 2017, and the remaining 50 percent in 2018.)
Science: Grades 5, 8 and 11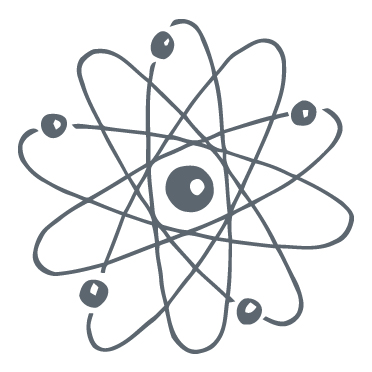 Can students practice before actually testing?
Districts are strongly encouraged to give students time to interact with the testing environment before testing begins. Practice testing environments, also referred to as ePATs (electronic Practice Assessment Tools), that help to familiarize students with the testing environment, can be accessed here. To access the ePATs on this website, select Colorado from the drop down box then click on the support tab. On the support page, you will find the ePATs, along with practice guides. Mac users will need to be sure that the device has Java updated.
Were Colorado's school districts able to field test these exams?
Field testing for the science and social studies assessments included 117 Colorado school districts in the spring and fall of 2013. Across elementary, middle and high school, 62,203 science and social studies assessments were submitted by students. Data generated from the field tests are being used to evaluate the items for possible inclusion in the 2014 assessments.
How much time will it takes students to complete the science and social studies assessments?
The assessment for each grade level and content area is comprised of three sections. It is estimated that the typical student will take 50 – 55 minutes to complete each section. CDE recommends that districts schedule sections for 90 minutes to allow time for students who need time beyond the estimated-time-on-task to complete the section.
When will students receive scores for the science and social studies assessments?
Score reports for the Colorado-developed science and social studies assessments were released in July 2015. Check with your district on distribution plans for individual student reports.
---
How are CMAS scores used?
How can parents use the scores?
Score reports demonstrate a student's understanding of grade-level subject standards at the end of the school year. Families can use the scores to begin a discussion with their child's teachers and school officials about the child's academic strengths and areas for improvement; together everyone can decide how best to support the student's needs.
How will teachers use the scores?
Teachers will use the scores to support students' needs, identify strengths and enhance learning for all students. Because the different scores on PARCC reflect high expectations for what students should know and be able to do, aligning with the demands of today's global economy, teachers can use them to plan instruction and enrichment for students in the coming year that prepare students for life beyond high school.
How will these score reports be used to evaluate schools and teachers?
These results will not be used for district accreditation ratings or educator evaluations this year. The "time out" created by state legislature in 2015 allows more time for educators, schools and districts to gain more experience with the standards and get used to the new assessments before they are used for accountability purposes. In future years, these score reports will only comprise one part of how district accreditation ratings and teacher evaluations are determined.
---
Accommodations
Are students with disabilities required to take state assessments? If so, are adjustments made?
State and federal law require all students to be held to the same standards and participate in the state assessment program. There are three ways that students with disabilities can participate in the state assessments: 1) take the general assessment without accommodations; 2) take the general assessment with accommodations; and 3) take the alternate assessment for students with significant cognitive disabilities.
What are accommodations and what are some examples?
Accommodations are changes in how the test is given without changing what is being assessed.Students with an Individual Education Plan (IEP), 504 plan or English Learn (EL) plan, can use specific accommodations allowing the student better access to the test as long as there's alignment between the accommodation and the student's educational plan. That plan may also indicate the student is eligible to participate in Colorado's alternative tests in science and social studies. Accommodations can be divided into four categories:
Presentation accommodations – changes in the way test items are presented to a student (i.e., large print, braille, oral presentation, translated oral presentation, etc.);
Response accommodations - changes in the way a student responds to test items (i.e., uses scribe, responds in Spanish, uses assistive technology device, etc.);
Setting accommodations - changes in the test environment's setting (i.e., small group or individual administration); and/or
Timing accommodations – changes in the scheduling of the assessment (i.e., allowing multiple breaks, providing extra time, testing at specific times of the day, etc.).
The CMAS: Science and Social Studies assessment administration time includes an extended time allotment of time-and-a-half for all students. Students who have an extended time need beyond time-and-a-half documented in an approved IEP, 504, or EL plan my be provided with additional time..
What is the CoAlt?
A small number of students, approximately one percent of the student population, take the Colorado Alternate (CoAlt) assessment. These are students who have significant cognitive disabilities. Special accommodations are built into the CoAlt specifically for these students.
---
Impact on Accountability
How are schools, districts and educators held accountable for the test results?
Schools, districts and educators are expected to uses the results to reflect upon the education program and progress of individual students in order to improve attainment for students. Part of this work is done through the Unified Improvement Plan.
Funding is never withheld from schools or districts based on low test scores. Instead, increased funding is available to support school and district improvement in places where students are struggling.
If a school or district has been consistently underperforming on multiple measures (achievement, growth, graduation rates, dropout rates and college entrance exams) for more than five years, the State Board of Education may direct the local board of education to take a more drastic measure to improve performance for students.
State assessment results may be used as part of an educators evaluation, as a measure of student growth in the current school year results are received two weeks prior to the end of school. If results are not received at least two weeks before the end of school, the assessments may be used as prior year data for the following year. 
How did the new test scores impact the statewide system of accountability for districts, schools and educators?
In 2015, the legislature created a one-year pause in the accountability system to give educators and students time to gain more experience with the standards and new, aligned assessments.  The accountability system is set to resume with the 2016 tests.
---
View all Fact Sheets & FAQs from the Communications Division