About Us
The Office of Dropout Prevention and Student Re-Engagement was launched in 2009 and was created to expand efforts in reducing the dropout rate, increasing the graduation rate and advancing credential attainment.
This effort is authorized by Colorado Revised Statute 22-14-101 and builds on the state's commitment to ensure graduation and school success for all students and re-engaging out of school youth.
There are five components to this work:
Analyzing student data pertaining to dropout, completion rates, truancy, suspension and expulsion rates, safety and discipline incidence and student growth.
Coordinating efforts across CDE and leading initiatives to address dropout prevention, student re-engagement and adult education.
Identifying and recommending best practices and effective strategies to reduce student dropout rates and increase student engagement and re-engagement.
Tracking progress and results.
Securing and managing resources to fund services and supports.
The Dropout Prevention and Student Re-Engagement Unit includes six programs that in 2015-16 represent over $22.5 million in funding to support communities, local education agencies, and schools.
Dropout Prevention
Resources and Tools for Graduation and Dropout Rates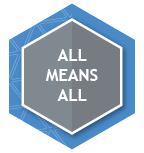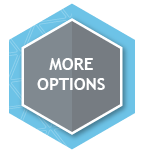 Latest News and Updates
State's Graduation rate improves slightly to 79 percent
Colorado achieves highest four-year graduation rate since 2010. State sustains reductions in dropout rate. The four-year graduation rate for the class of 2017 is 79.0 percent, which represents 858 more graduates than the class of 2016. The state's 2016-17 dropout rate remains at an all-time low at 2.3 percent, which was the same rate as 2015-16.
School Attendance Matters
Daily attendance is essential to student success at all grade levels, too many absences can lead to students falling behind and ultimately dropping out.  An area of focus is the state's chronic absenteeism rate, which is when a student misses 10 percent or more of a school year or approximately 18 days a year. That is equivalent to two days every month.
Visit the Attendance Information webpage to see how your school or district compares to the state attendance, truancy and chronic absenteeism data. 
Attendance Resources and Materials