You are here
PWR Town Hall Discussions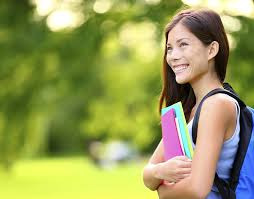 Upcoming Town Halls:
Last Tuesday of each month at 2:00pm

Please register in advance using the links that we will post below.

NOTE: Effective immediately, we ask that any accommodations needs be requested (in the registration form) at least one week prior to the event to allow for arrangement of accommodations needs. If accommodations are not requested one week prior to the event, we cannot guarantee accommodations provisions.
There are no more Town Halls scheduled for this school year!
---
  Previous 2021-22 Town Halls:
April 26, 2022 - Performance-Based Assessment and Capstone: Join a lively discussion about Capstone and Collaboratively Developed, Standards-Based Performance Assessments at our next Town Hall. District and school leaders and practitioners will share their experiences in a panel format - including what they've put in place, what they've learned, how students have reacted, and how they plan to move forward.
March 15, 2022 - PWR of Certifications: Learn about the Career Development Incentive Program, how districts around Colorado got started with certifications, how they have grown their programs, and hear where students are now. Bring your questions and stories and join the conversation!
February 22, 2022 - Talent Pipeline Report: February's PWR Town Hall focused on the recently-released Talent Pipeline Report, including workforce trends, hot jobs, and areas of focus for workforce development in Colorado. The Talent Pipeline report can help guide your ICAP process as you work with students to identify areas of potential for their future careers.
January 25, 2022 - What's New in College Admissions: Please join the PWR team, members of the Colorado Department of Higher Education, and admissions directors from Colorado Mesa, Fort Lewis College, Colorado State University- Fort Collins, and Metropolitan State University of Denver to learn about updates to admissions in Colorado, especially how the test optional and graduation guidelines policies might affect college admissions. The panel of admissions directors will answer questions from a moderator and from the audience.
November 30, 2021 - PWR Grants: In this Town Hall, members of the PWR team and panelists discussed grant writing and evaluation to help you get the most out of current and upcoming grant opportunities in the Office of Postsecondary & Workforce Readiness. 
October 26, 2021 - Implementation Strategies for Graduation Guidelines: We covered guidance for each measure on the Menu of Options, which students must complete Graduation Guidelines competencies in 21-22, promising implementation strategies for this coming year, and answers to questions about reporting Graduation Guidelines for 21-22. 
September 28, 2021 - How to Prepare Students for the Future of Work: In this session, we heard from the Office of the Future of Work in the Department of Labor and Employment. We explored what "future of work" means, the impact of COVID-19 on future of work trends, and skills and mindsets that will make students "future-ready".
September 2, 2021 - Meet the PWR Team, learn about PWR programs, and network with other district/school staff. This special PWR Town Hall is to introduce school and district staff, especially those who may be new to their role, to the programming that the CDE PWR team supports. We will also provide an opportunity to network with others through a facilitated conversation.
---
Suggestions?  Please take a moment to complete this Survey.  Tell us what topic you'd like to talk about next time.