CDE will be closed on Monday, July 4 for the Independence Day holiday.
You are here
Resources
Colorado Resources
Colorado Kindergarten and School Readiness
Kindergarten Bridge Program (2021)(PDF)

This resource provides a quick, research-based reference that outlines specific core features of summer learning while specifically relating these to supporting incoming kindergartners and their families.

Kindergarten Enrollment: Policy, Research, and Resources (2021)(PDF)
This brief discusses key policy and research as a resource for districts in engaging in dialogue with families on enrollment and entry decisions. If you would like a full copy, including summaries and considerations from the research, please feel free to contact us.
​State of Kindergarten Report February 2021 (PDF)
School disruptions and transitions between learning environments during the 2019-2020 and the 2020-2021 academic years have alerted researchers, educators, and policy makers to the impact of these disruptions on school readiness and student learning. The intent of this report is to provide current information on kindergarten to aide in informing the resources necessary to meet the continuum of needs now and in preparation for the coming academic year. This report analyzes available statewide data in kindergarten. Specifically, this report reviews 2020-2021 enrollment, student performance data, and teacher professional development data specific to kindergarten.
School Readiness: Guide to Implementation and Best Practices (2017)(PDF)
This kindergarten handbook serves as a best practice resource guide when implementing kindergarten programming and addresses the questions that are often asked when implementing school readiness legislation.
Kindergarten Transition Resources
This collection of kindergarten transition resources have been curated by the P-3 office to assist school districts and  other partners in preparing for the kindergarten transition process. 
National Resources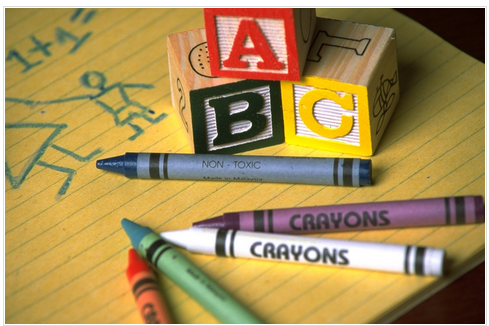 School Readiness Video Library
We wish to thank the kindergarten teachers who have partnered with us to create the videos in the Kindergarten Readiness Video Library. CDE produces these videos for professional development activities and obtains voluntary written permission from all parties who appear in these video clips.
Notice
These videos were produced and posted to this website with voluntary written permission from all parties who appear in the videos including program staff, volunteers and parents/guardians on their own behalf and that of their children.
These videos are NOT extracted in any form from child assessment records, but rather were produced by CDE for professional development activities.
Limitations on Video Use
You may not use any of the videos on this site for commercial purposes.
You may not edit, alter, transform or build upon any of the videos on this site.
You may not post a copy of any of the videos on this site to any web site.
Videos
The following assessment videos have been created through the Washington State WAKIDS program.
Observational Assessment
Washington State
Anecdotal Records
Washington State
Checklists Presentation
Washington State
Using Video Presentation
Washington State
Work Samples Presentation
Washington State