You are here
Facility Insight
The Division of Capital Construction – Facility Insight program conducts Facility Condition Assessments on Colorado's public schools. The Facility Insight program supports the Capital Construction Assistance Board and the Division with data on facility needs.
Facility Insight includes an in-house team of assessors who continuously conduct state-wide facility assessments of all public school educational facilities. Assessments are based on condition and adequacy. The school condition analysis includes all the major building systems - roof, plumbing, heating, etc. The adequacy survey examines how well the buildings function for their intended purposes. The Facility Insight mission is to continuously obtain accurate and consistent school facility data for every public school and to be a state-wide resource for that data. Having an accurate state-wide inventory of all school facilities will guide the state in making informed decisions about school facilities and when evaluating BEST grant applications.
Regional Assessors conduct assessments full-time and are contacting districts to schedule visits. There is no need to contact the Division to schedule your assessment. Please note that state-wide assessments are completed over a multi-year time frame. If you are interested in applying for a BEST grant please contact your Regional Program Manager.
Assessment Data
For current Facility Insight program data please visit the Facility Insight Portal. This tool provides facility data that is collected during the field assessments. The assessment data is a resource for public school facility capital planning and funding.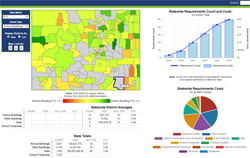 Resources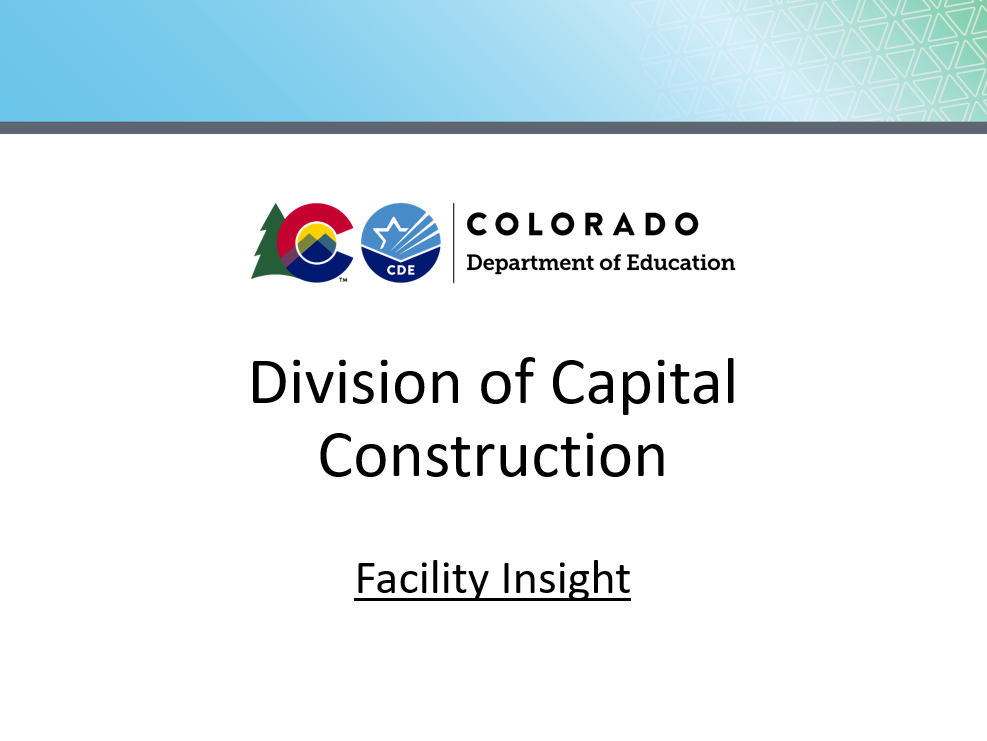 For assistance please contact Dustin Guerin - guerin_d@cde.state.co.us or 720-595-1675.
---
For more information or if an alternative version of a document is needed, please contact BESTSchools@cde.state.co.us or call 303-866-2153.
Return to Capital Construction Home Page