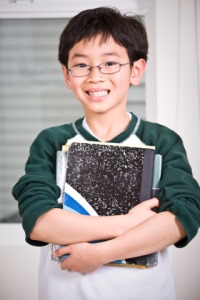 Contact
Heather Villalobos Pavia 
English Learner Assessment Specialist 
Assessment Unit 
303-866-6118 
villalobos-pavia_h@cde.state.co.us

Important Announcements 
The ACCESS for ELLs testing window for the 2017-2018 school year was January 8 - February 9, 2018. Results are expected the last Monday in April. 
English Language Proficiency Assessments
Colorado uses two English language proficiency assessments.
Placement/Screener Assessment
W-APT™ which stands for the WIDA-ACCESS Placement Test is the screener to assist in the identification of students that qualify for English Language Development (ELD) programming.

Per federal guidelines, students new to the district with a primary or home language other than English

must be screened and placed 

within 30 days from the beginning of the school year. Throughout the remainder of the school year, this screening and placement determination must happen within two weeks of the student's enrollment. 
Determination of ELD program placement is determined at the district level. For programming support, please contact the Office of Culturally and Linguistically Diverse Education

W-APT™

is paper-based at all grades K-12.
Annual Measure of Proficiency 
The annual test (specific test window) that measures a student's progress in acquiring academic English is ACCESS for ELLs®. This assessment is administered to all students identified as an English Learner (NEP and LEP) in grades K-12.

ACCESS for ELLs, Kindergarten is paper-based
ACCESS for ELLs, grades 1-12 is available computer-based and paper-based
Alternate ACCESS, grades 1-12 (for students with significant cognitive disabilities) is paper-based