About
These communications tools are meant to be used by district leadership and principals when training their staff or community about Colorado's new assessments. All resources can be modified and personalized to meet individual needs. Resources will be continually added to this page so make sure to check back often.
Understanding the New PARCC Scores
The following items are designed to help districts and schools communicate with parents about the results for the CMAS English language arts and math tests (PARCC) taken by students last spring. These materials can be shared with parents during parent information events, newsletters or parent teacher conferences. All materials may be tailored to meet your local needs.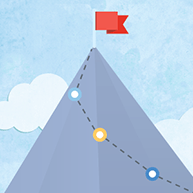 Understanding the New Score Reports (Prezi) - Give this presentation at parent information meetings to help parents understand why we transitioned to new tests, how to interpret the score reports and what to expect for state tests in spring 2016. A campion script for this Prezi is provided to help your presentation go smoothly.
Parent's Guide to Understanding the New Score Reports (PDF) - Score reports for Colorado's new English language arts and math tests will look different than the reports parents are used to getting. Use this two-page document to help teachers, parents and students understand the new PARCC score reports.
How to Use the Test Results to Support Your Student (PDF) - This one-page document provides parents with basic background information and simple ideas for using the test results to support their student's academic success
Sample Score Reports - Provide these sample score reports to parents before they receive their own students' reports to help them know what to expect and how to understand the new reports.
Key Messages (PDF) - Read through these key messages to help prepare your own materials and presentations for parents. This document will help Colorado educators communicate accurate and consistent information.
Drop-in Articles - use these entire articles or just portions of them to communicate with educators and parents about the upcoming score reports.
Back to School Toolkit
These resources can help you plan an event to help parents better understand the new state tests, Colorado Measures of Academic Success (CMAS). CDE is providing these ideas to help support districts/BOCES in this transitional phase. These are optional ideas for consideration.
Frequently Asked Questions
Resources​​
Fact Sheets
---
View all Communications Tools from the Communications Division