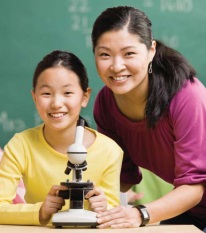 Spring 2015 CoAlt Results - Science and Social Studies
See also: CMAS Results
 

CoAlt: Science and Social Studies Released Items
Released items for the revised CoAlt - Science and Social Studies assessments are available. These items are representative of item types on the CoAlt - Science and Social Studies assessment. The CoAlt Field Test Examiners Manual is also available on the page linked above. These materials are for the CoAlt - Science and Social Studies assessments, and not for CoAlt - Reading, Writing and Mathematics.
---
Performance Level Descriptors
CoAlt: Science and Social Studies cut scores were adopted by the Colorado Board of Education during the August 2014 meeting. Cut scores are selected points on the scale of the test.  These points are used to determine the classification of a student's performance on the CoAlt.  CoAlt Science and Social Studies performance levels are Exploring, Emerging, Developing and Novice. 
---
CoAlt and PearsonAccess Trainings
Trainings are open to all districts, with invitations sent to District Assessment Coordinators (DACs). It is recommended that districts with students who are eligible for CoAlt attend a live webinar session. Districts without current CoAlt students may attend at their own discretion. Recordings of each training will be available on the PearsonAccess website a few days after the last webinar date.
Colorado uses a train-the-trainer model.  Districts are responsible to ensure all CoAlt test examiner's receive appropriate training prior to administering the assessment.
---
CoAlt Frameworks
The CoAlt Assessment Frameworks are designed to assist educators, test developers, policy makers, and the public by clearly defining those elements of the Colorado Academic Standards - Extended Evidence Outcomes that are suitable for state testing. They are not designed to replace local curricula and should not be considered state curricula. They define the content that may be assessed on CoAlt: Science and Social Studies assessments.
---
Invitation to be included in the Educator Pool
View more information about the Educator Pool
If you are interested in participating in assessment development committees, please access the Educator Database questionnaire
---