About
Meaningful and relevant tests work hand-in-hand with rigorous academic standards. The state's summative tests are called the Colorado Measures of Academic Success, which measure students' mastery of the standards and the complex thinking and other critical skills students need to be successful in school and in life.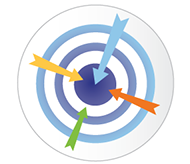 2018 State Test Results and What to Expect this School Year
This past spring, Colorado students in the third through 11th grade took statewide assessments that are aligned to the Colorado Academic Standards. The state-level results for these tests are available to the public in August. The materials offered on this webpage can help parents better understand what the test results mean and how they can be used to support their student's academic success. 
2018 CMAS Score Reports
2017-18 test results will be published on Thursday, Aug. 16.
Parent's Guide to Understanding the English Language Arts and Math Score Reports
How to use the test results to support your student
2017-18 Sample Score Report
What to expect for the 2019 state assessments 
State Tests - Colorado Measures of Academic Success (CMAS) 
PSAT & SAT in Colorado
Before taking the test
What you need to know on test day
---
Colorado Alternate Assessments for students with significant cognitive disabilities