About
Meaningful and relevant tests work hand-in-hand with rigorous academic standards. The state's new tests, called the Colorado Measures of Academic Success, measure students' mastery of the standards and the complex thinking and other critical skills students need to be successful in school and in life.
CMAS English Language Arts and Math (PARCC) Test Results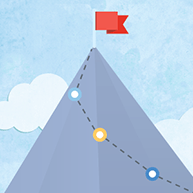 In 2014, Colorado schools transitioned to new assessments for English language arts and math that align with the Colorado Academic Standards. The following resources will help parents understand their students' scores on the new tests.
Parent's Guide to Understanding the New Score Reports for Colorado's English Language Arts and Math Tests (PARCC)
English | Spanish (PDF)
The score reports for Colorado's new English language arts and math tests will look different than the reports parents are used to getting. This two-page document will help teachers, parents and students understand the new PARCC score reports.
How to Use the Test Results to Support Your Student
English | Spanish (PDF)
This one-page document provides parents with background information and ideas for using the test results to support their student's academic success
What to Expect for State Tests This Year
Colorado Measures of Academic Success (CMAS): What to expect for the 2015-16 school year
Get an update on what state tests your student will be taking this year.
​Frequently asked questions about CMAS:
Colorado Alternate Assessments for students with significant cognitive disabilities
PARCC
About the National Assessment of Educational Progress (NAEP)
College Prep and College Entrance Exam date TBD
In compliance with state law, CDE is developing a request for proposals for the 11th grade college entrance exam and aligned 10th grade exam. The selected vendor and date will be announced in November.