About
Meaningful and relevant tests work hand-in-hand with rigorous academic standards. The state's new tests, called the Colorado Measures of Academic Success, measure students' mastery of the standards and the complex thinking and other critical skills students need to be successful in school and in life.
Coming soon.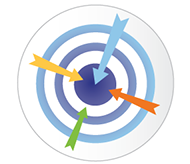 2017 State Test Results and What to Expect this School Year
This past spring, third- through ninth-graders in Colorado took the Colorado Measures of Academic Success (CMAS) tests that are aligned to the Colorado Academic Standards. Colorado's 10th-graders took the PSAT for the second year and 11th-graders took the SAT in April for the first time. The state level results for these tests will soon be available. These materials can help parents better understand what the test results mean and how they can be used to support their student's academic success. 
About State Tests
State Tests - Colorado Measures of Academic Success (CMAS) 
Before taking the test
What you need to know on test day
---
Colorado Alternate Assessments for students with significant cognitive disabilities