You are here
Colorado State Board of Education
State Board of Education Members
Members of the Colorado State Board of Education are charged by the Colorado Constitution with the general supervision of the public schools. They have numerous powers and duties specified in state law. Individuals are elected on a partisan basis to serve six-year terms without pay.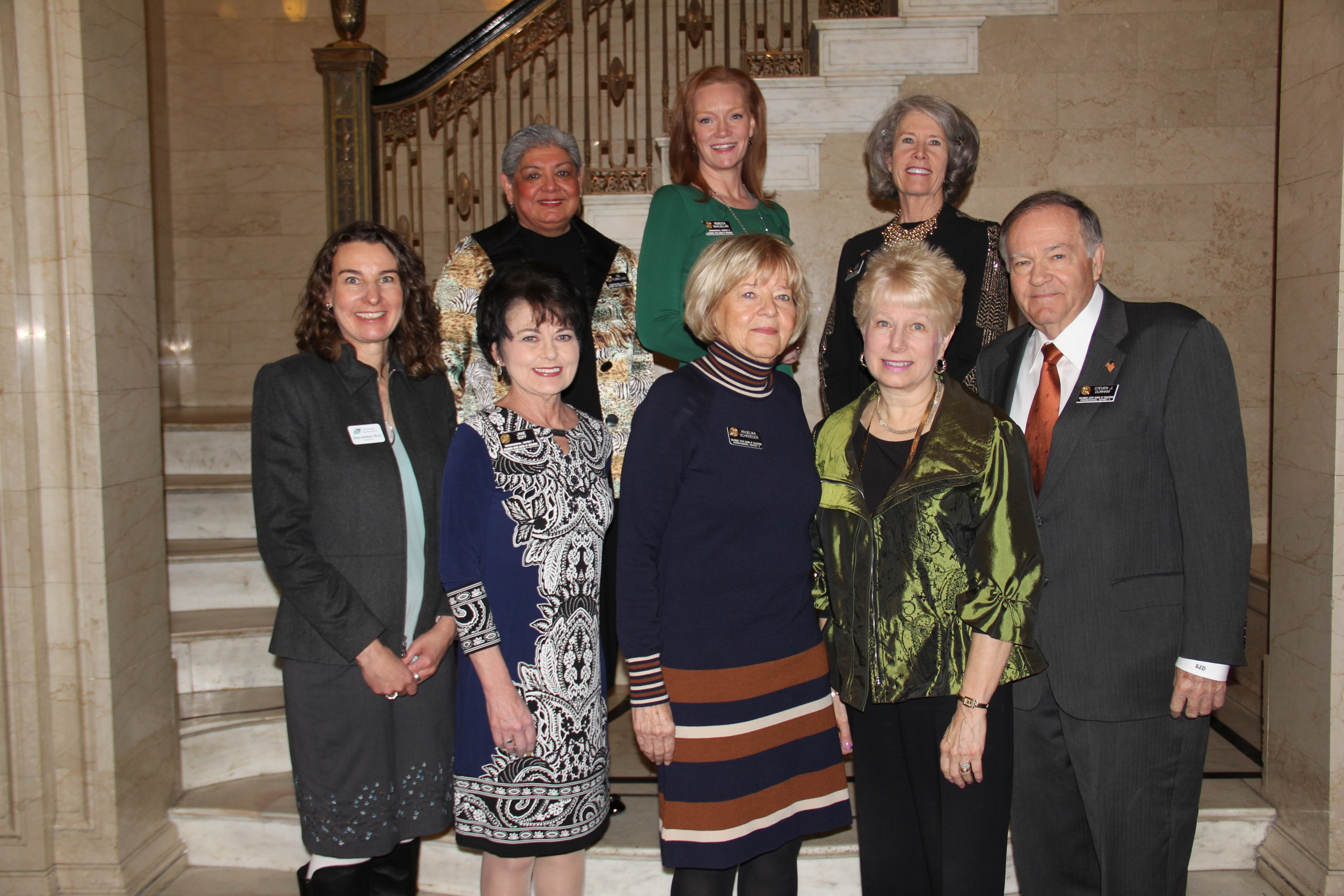 Bottom row, left to right:
---
Background
In 1948, the Colorado State Constitution was amended to authorize an elected State Board of Education to provide general supervision of public schools, with powers and duties described throughout Title 22 of the Colorado Revised Statutes. The first Colorado State Board of Education was elected in November, 1950 and began its work in January, 1951.
Today's State Board of Education is composed of seven elected officials representing Colorado's congressional districts. Board members serve without pay for six-year terms. Every other year, the State Board elects a chairman and vice-chairman from its own membership; the Commissioner of Education acts as a non-voting secretary to the Board.
Announcements
Recent news
For past news, visit the Communications Division News Release web page.
---
Board Meetings
Watch Live is only available during scheduled meeting dates and times.
---
September 2019 Meeting
---
Meeting Dates
Remaining 2019 Meeting Dates
October 10
November 13-14
December 11-12* (if needed)
2020 Meeting Dates
January 8-9
February 12-13
March 11-12
April 8-9
May 13-14
June 10-11 (off site)
July 8-9* (if needed)
August 12-13
September 9-10
October 7-8
November 11-12
December 9-10* (if needed)