What's New
It is anticipated that the Request for Proposals (RFP) for the second cohort of BPEG grantees will be released in September. Updates will be provided on this website as the RFP release date gets closer.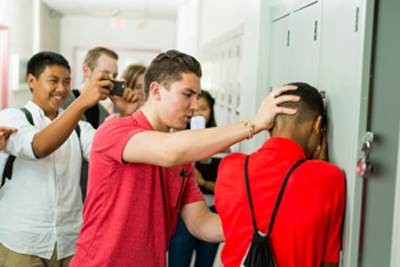 Bullying Prevention in Colorado
Colorado is one of the leaders in bullying prevention across the nation. With the passing of the Concerning Measures to Reduce the Frequency of Bullying in Schools Act in 2011, a state-funded grant program to prevent bullying in Colorado schools was created. In 2015, with the passing of Proposition BB, the School Bullying Prevention and Education Grant Program (BPEG) was funded through the Marijuana Tax Cash Fund. Each year, the BPEG distributes nearly $2 million to grantee schools to help reduce bullying across the state. 
This website was created with the help of many partners. Thanks to the Colorado Department of Education's Support and Intervention Unit and Teaching and Learning Unit, the Colorado School Safety Resource Center, Colorado Education Initiative, and schools and districts across Colorado for their help in this endeavor.