You are here
Preschool Through 3rd Grade Office
About Us
Mission:
We partner with educators and leaders to create seamless high-quality early learning environments for children birth through age eight. We strive for coherence and alignment throughout the P-12 system.
Vision:
By focusing on strategic issues that support educational policies, the institutional capacity, and adult capabilities that support strong foundations we will promote ready systems that lead to high-quality early learning and literacy for all students preschool through third grade.​
Preschool Through 3rd Grade (P-3) Approach
A growing body of research supports the knowledge that academic and social skills acquired by age eight provide the foundation for lifelong learning and success. The first decade of a child's life is the most opportune time to influence learning paths and ensure the very best outcomes for all children. A high functioning Preschool Through 3rd Grade system is built on this knowledge.
 We encourage the submission of questions before the Office Hours. Staff will answer survey questions during the webinar, however, participants are free to ask questions during the webinar. 
The Preschool Through 3rd Grade Office includes the following teams:
Preschool (Colorado Preschool Program and Preschool Special Education)
Collaborative Projects
Kindergarten Through 3rd Grade Literacy (READ Act)
Data and Decision Sciences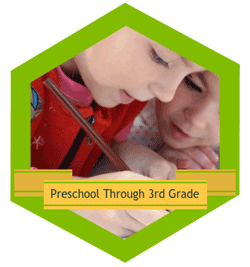 ---
Preschool Through 3rd Grade Office Hours
To support the field and provide ongoing updates, the Preschool Through 3rd Grade Office will be holding "office hours" via webinar, weekly beginning March 23rd. Each team has posted the hours and a Google Form below that can be used by the field to submit questions.