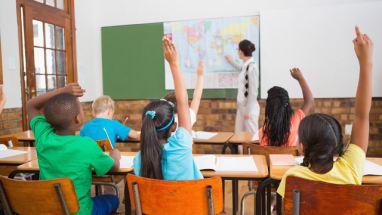 Federal Programs is excited to provide an opportunity for targeted local support in the form of quarterly Regional Network meetings in different locations throughout Colorado.  Any district or school personnel are welcome to attend these meetings.  The purpose of these meetings will be to provide a forum for stakeholders to engage with Federal Programs staff and with other professionals from the region, to communicate local updates, needs, and concerns.  
All school and administration staff is welcome to attend ESEA regional networking meetings, particularly individuals responsible for Titles I, II, and III. A variety of topics and areas of administration will be discussed and presented, including topics related to Title I, Title II, Title III, Federal Guideline update, and more!!
Please take a moment to take the following survey to help better inform our upcoming Regional Networking Meeting locations and dates. 
Regional Networking Meeting Survey 
​February Regional Networking Meetings: