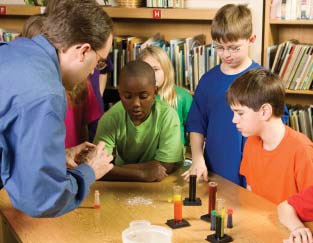 ---
Spring 2017 CMAS Results - Science and Social Studies
---
Spring 2017 Assessments
The Colorado Measures of Academic Success (CMAS): Science and Social Studies assessments will be administered in elementary, middle, and high schools in spring of 2017. Students in grades 5, 8, and 11 will take the science assessments. The social studies assessments will be administered in grades 4 and 7 on a sampling basis to one-third of the schools. The administration window is April 10 - 28, 2017.
Colorado - Spring 2017 CMAS and CoAlt Procedures Manual (PDF) updated 11.28.16

Void and Not Tested Codes and Reasons (Procedures Manual - Appendix K)

Colorado-adapted Student Registration/Personal Needs Profile (SR/PNP) File Layouts:
Spring 2017 CMAS: Science and Social Studies Test Administrator Manuals:
Student Data File Layouts: 
---
Practice Environment
Practice testing environments, also referred to as ePATs (electronic Practice Assessment Tools), help to familiarize students with the testing environment. Districts are strongly encouraged to give students time to practice the tests before actual testing. The practice environment will help students navigate through the testing environment and learn to use the embedded supports.
---
Performance Levels and Policy Claims including Cut Scores
Each Performance Level of the CMAS Science and Social Studies assessments (PDF) has a high level policy claim associated with it. This policy claim gives a general idea of what is expected of a student at each level regardless of their grade level. The Met and Exceeded Expectations levels are on track for College and Career Readiness.
Students taking the CMAS Science and Social Studies assessments are given an overall scale score that ranges from 300-900. Colorado educators set cut scores for each performance level based on the specific content that students should be able to engage with at each Performance Level. The elementary and middle school cut scores were then adopted by the State Board of Education in August 2014; the high school cut scores were approved in April 2016.
---
Grade Level Specific Performance Level Descriptors
---
Frameworks
The frameworks list the percent representation and number of score points for each of the reporting categories/standard areas that will appear on the summative assessments. They also specify the Evidence Outcomes that are eligible for inclusion on the state assessments. Topics explicitly identified in the Social Studies standards are legitimate content for the assessment in addition to the standards' concept and skills.

CDE has incorporated feedback on the draft versions of the frameworks from content experts and educators in the field to create the final versions. Small shifts in distribution of points were made across Social Studies standards in grade 4 and Science standards in grades 5 and 8. In addition to a shift in the distribution of points in high school Social Studies, changes were made to the assessable content in high school civics and economics.
CMAS: Standards, PGCs, and GLEs
---
PearsonAccessnext Trainings
---
Invitation to be included in the Educator Pool
Get involved! Educator input is critical to Colorado's state assessment development and validation process. Educators may participate in committees related to the following state assessments: 
Colorado Measures of Academic Success (CMAS): Science, Social Studies, Mathematics and English Language Arts/Literacy (ELA)
Colorado Alternate Assessment (CoAlt): Science and Social Studies
Colorado Spanish Language Arts (CSLA)
Join the Colorado Educator Database for committee selection. 
---
Archive Page
View information and archived materials from previous administrations