You are here
School Health Professional Grant Program (SHPG)
About
The School Health Professional Grant Program (SHPG) is designed to provide funds to eligible education providers to enhance the presence of school health professionals in K-12 schools (Behavioral Health Care Professional Matching Grant Program (§§ 22-96-101 — 22-96-105))
A "School Health Professional" (SHP) is a state-licensed or state-certified school nurse or other state-licensed or state-certified health professionals, including those issued by the Department of Regulatory Affairs (DORA)*, qualified under state law to provide support services to children and adolescents, including mental health professionals licensed pursuant to Article 43 of Title 12. For example, School Nurses, School Psychologists, School Social Workers, and School Counselors (C.R.S. 22-96-102).
*Please note that this allowance to hire under DORA does not negate the federal rules under IDEA. Check on licensing requirements specific to your Local Education Provider (LEP).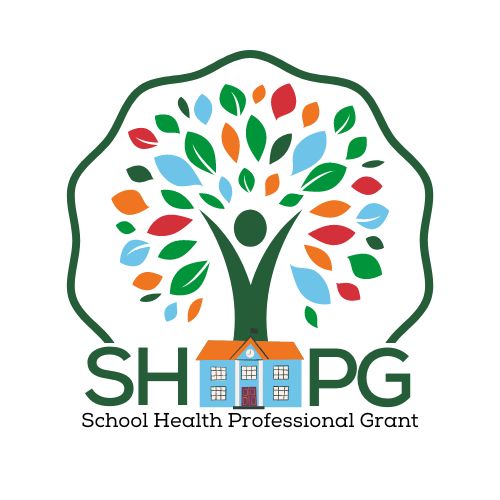 Funded Education Providers
The SHPG defined an eligible education provider as:
A school district (on behalf of one or more K-12 schools);
A Board of Cooperative Services (BOCES);
A charter school (authorized by a school district or the Charter School Institute)
Please see the State Board of Education adopted Rules for the Administration of the School Health Professional Grant Program (CCR 301-97) (PDF) for more information. 
---
Legislative Reports
According to the rules for the administration of the SHPG program, CDE shall submit to the Education Committees of the Senate and the House of Representatives, or any successor Committees, a report that, at a minimum, summarizes the information submitted annually by grantees (CCR 301-91(2.01)(7)). View the current and historical legislative reports below. 
2020-2021 SHPG Legislative Report
Previous Legislative Reports
---
Professional Development Opportunities
The 2023 CDE Fall Conference: The Landscape of Well-being and Belonging
The 2023 CDE Fall Conference, The Landscape of Well-being and Belonging, will be held September 12th and 13th, 2023. 
Visit our website for more registration, lodging, schedule of events,  and more! The website is updated frequently, so check back for updates.
Other PD Opportunities:
SHPG Connect and Reflect - This is a networking opportunity for SHPG program managers across the state to learn together and from one another. 
---
SHPG Funded Grantees 
Update your SHPG Contact - Use this link to update your contacts for SHPG
Work Plan and Budget Templates
Cohort 7 (2023 - 2026) Information Coming Soon!
For additional fiscal questions, Contact Anna Friedman.
---
Archived Cohorts
---
For more information, please contact:
Phyllis Reed, Director of Health Education Services
Health Education Services
Email Phyllis
720-498-2059
Kristi Elliott, Health Education Services Supervisor - Behavioral Health Grants
Health Education Services
Email Kristi
303-968-5736
Stephanie Bernard, Behavioral Health Grants Senior Consultant
Health Education Services
Email Stephanie
720-591-3264
Liz Schroeder, Health Education Services Grant Consultant
Health Education Services
Email Liz
720-926-1753