Classroom teaching and school leadership are the strongest school-based factors impacting student achievement.
CDE is supporting the state's 178 school districts attract, prepare and support great educators.
Because... every child in every classroom deserves to have excellent teachers and excellent building leaders who are supported in their ongoing professional growth.
Find it Now
This report provides an update on how the Colorado State Model Evaluation System for teachers and principals is being implemented in 26 school districts that have been piloting the system since 2011. And it describes how the Colorado Department of Education continues to make improvements to the system as the new requirements are rolled out in the state's 178 districts.
Expanding Student Learning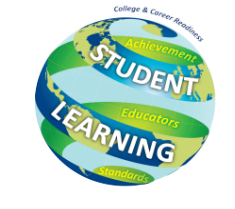 When we intentionally integrate...
We can personalize learning and ignite the potential of every student.