You are here
Growing Readers Together
Growing Readers Together is a Colorado State Library Initiative Supporting Libraries Engaging Family, Friend, and Neighbor (FFN) Caregivers in Early Literacy
---
Why Focus on FFN Childcare Providers?
In Colorado, a significant number of children aged 5 or younger (between 40% – 60%) are cared for by family members, friends, or neighbors (FFN) while their parents are at work. Yet, due to the personal nature of these arrangements, few FFN are included in the state's efforts to increase the quality of childcare. However, studies of Colorado's FFN providers indicate they have a high level of interest in learning more about caring for children and helping prepare them to enter school.
Why Libraries?
Colorado's 261 public libraries exist in nearly every corner of the state and are well-utilized, especially by families with young children. In 2019, over 23 million children's items circulated through Colorado's libraries, and over 82,000 children's programs were attended by more than 2.1 million of our youngest residents. As a trusted community resource with expertise in early literacy, Colorado's public libraries are a natural choice to support our state's FFN childcare providers.
Participating Libraries 2023
Alamosa Public Library
Dolores Public Library
East Morgan County Public Library District
Garfield County Public Library District
Gilpin Public Library
Grand County Public Library District
Hugo Public Library
Kiowa Public Library
Lake County Public Library (Leadville)
Lone Cone Library (Norwood)
Mancos Public Library
Mesa County Libraries
Nederland Public Library
Northern Chaffee County Library District (Buena Vista)
Red Feather Lakes Community Library
Silverton Public Library
Upper San Juan Library District (Pagosa Springs)
Wellington Public Library
West Custer County Library District (Westcliffe)
---
Participating Libraries 2016-22
Anythink (Adams County)
Aurora Public Library
Basalt Regional Library
Burlington Public Library
Canon City Public Library
Combined Comm Library (Ordway)
Conejos County Library District
Cortez Public Library
Del Norte Public Library
Fort Morgan Public Library
Gunnison County Library District
Ignacio Community Library District
John C. Fremont Library District (Florence)
La Junta/Woodruff Memorial Library
La Veta Public Library
Lamar Public Library
Limon Memorial Library
Lincoln County Bookmobile
Loveland Public Library
Montrose Regional Library District
Park County Public Library
Pine River Library (Bayfield)
Pikes Peak Library District (El Paso County)
Pines & Plains Libraries (Elbert County)
Pueblo City-County Library District
Security Public Library
South Routt County Library District (Oak Creek)
Southern Chaffee County Regional Library District/Salida
Southwest La Plata Library District
Spanish Peaks Library (Walsenburg)
Sterling Public Library
Trinidad Carnegie Public Library
Westminster Public Library
Wilkerson Public Library (Telluride)
Wray Public Library
Yuma Public Library
Who are FFN caregivers?
A Family, Friend, and Neighbor caregiver is anyone who cares for a child other than their own on a regular basis without a need for licensing or formal training. Many FFN caregivers do not even consider what they are doing to be "childcare." They are grandparents spending time with their grandchild while the parents work. They are a sister or neighbor who watches another child alongside her own. They are babysitters, nannies, and au pairs with a wide range of early childhood knowledge and experience. They are older siblings watching their little brother or sister after school. The wide range or identities and experiences is one of the challenges in serving Family, Friend, and Neighbor caregivers.
How can my library serve FFNs?
Because these caregivers come from such a wide variety of backgrounds and identify in such different ways, there is not a one-size-fits-all approach to serving Family, Friend, and Neighbor caregivers. The first step is identifying the FFNs in your community and building relationships. By offering inclusive programming with intentional early learning messaging, libraries are providing early learning opportunities for children and enhancing the early literacy knowledge of all caregivers in the community. The impact of these programs and messaging is increased when they are taken off-site through outreach and community partnership. Some libraries have had success inviting FFNs directly to play groups and programs designed to meet the needs of FFNs in the community. Other libraries have focused on specific groups, such as teen caregivers or grandparents, and offered programs marketed specifically to them.
For more insight on best practices, take a look at the 2020 Growing Readers Together report.
How should I refer to FFN caregivers?
The language we use when we refer to the adults attending our storytimes and programs matters! If we are always referring to "parents" we are not addressing everyone in the room. It is important to use inclusive language whenever possible. Rather than "parents" try using "caregiver" on marketing materials, or in more casual situations, like during an early literacy aside, refer to the group as "grown-ups."
When you are marketing programs specifically to informal caregivers, remember, the term "FFN" is not commonly used, and most caregivers are unfamiliar with the term. Often FFN caregivers do not even think of themselves as caregivers, though this is a popular terms and understood by most. If possible, try marketing to a specific group, like grandparents, nannies, or teen babysitters.
How do I identify FFNs in my community?
Many Family, Friend and Neighbor caregivers do utilize library services, with or without the children in their care, but there are far more in your community that may not be able to make it to the physical library. Transportation has been listed as one of the largest obstacles FFN face. Outreach is a key element in connecting with FFN caregivers. Think about what community partners are also invested in early childhood and may provide services for caregivers. Look for other places in the community where children and caregivers may frequent.
When trying to identify FFNs in your library or community, it can feel awkward asking if they are caring for other children. Some may be unsure of the laws surrounding FFN care and be intimidated if you ask directly. Some ways we have found to approach the topic is to ask:
"Who did you bring with you today?
"Is this your grandchild/niece/nephew?"
"Are you helping take care of the kids today?"
GRT Library Resources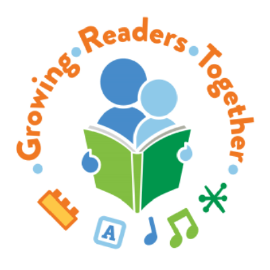 The Growing Readers Together Toolkit is a comprehensive guide to identifying, connecting, and serve Family, Friends, and Neighbor caregivers in your community. It offers planning worksheets, outreach and marketing support, and early literacy kits and programming ideas.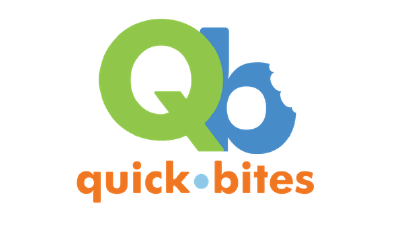 Growing Readers Together Quick Bites are a series of 20 minute webinars covering topics about early learning and serving Family, Friend, and Neighbor caregivers. The full archive and a calendar of upcoming Quickbites can be found on the CSL Libraries Learn website.
---