You are here
Preschool Through 3rd Grade Office
About Us
Mission:
We partner with educators and leaders to create seamless high-quality early learning environments for children birth through age eight. We strive for coherence and alignment throughout the P-12 system.
Vision:
By focusing on strategic issues that support educational policies, the institutional capacity, and adult capabilities that support strong foundations we will promote ready systems that lead to high-quality early learning and literacy for all students preschool through third grade.​
READ Act and State Funded Preschool/Results Matter Spring Assessment Requirements Canceled
CDE is suspending spring K-3 READ Act and Preschool Results Matter assessment requirements for state reporting purposes.  If in-person instruction resumes this spring, teachers should exercise their judgment on the feasibility of giving the spring assessments to provide information to parents and to inform their instructional planning.
The department will not collect spring reading assessment data and instead will base per pupil intervention funding for the 2020-21 school year on 2019-20 information. At this time, the department is determining what it will require to be submitted in the spring READ collection beyond a budget and narrative for use of READ funds in the 2020-21 school year, and we will be extending the submission timeline.
CDE is reviewing other program requirements for CPP, including the annual spring report, to determine ways to streamline reporting for districts during the challenging time. Information regarding timelines for the READ budget submission, distribution of 2020-21 READ funds and adjustments to spring CPP reporting is forthcoming.
We will continue to share additional information with you as we get it. Please send questions to your regional preschool specialist, or other members of our teams, as appropriate.
Preschool Through 3rd Grade (P-3) Approach
A growing body of research supports the knowledge that academic and social skills acquired by age eight provide the foundation for lifelong learning and success. The first decade of a child's life is the most opportune time to influence learning paths and ensure the very best outcomes for all children. A high functioning Preschool Through 3rd Grade system is built on this knowledge.
 We encourage the submission of questions before the Office Hours. Staff will answer survey questions during the webinar, however, participants are free to ask questions during the webinar. 
The Preschool Through 3rd Grade Office includes the following teams:
Preschool (Colorado Preschool Program and Preschool Special Education)
Collaborative Projects
Kindergarten Through 3rd Grade Literacy (READ Act)
Data and Decision Sciences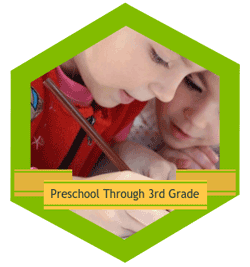 ---
Preschool Through 3rd Grade Office Hours
To support the field and provide ongoing updates, the Preschool Through 3rd Grade Office will be holding "office hours" via webinar, weekly beginning March 23rd. Each team has posted the hours and a Google Form below that can be used by the field to submit questions.