You are here
Colorado Preschool Program Contacts
Colorado Preschool Program (CPP)
Families
Please visit our Family Information page.
If you have concerns about your child's learning and development, please contact your local Child Find Coordinator.
Prospective Preschool Teachers
For early childhood professional educator licensing requirements, please contact the Colorado Department of Education Educator Licensing Unit.
For information about director qualifications, please call the CDHS director qualification hotline at 

303-866-4088

.
Contact Us:
Program Support
State Preschool Director
Heidi White
303-866-6720
Regional Preschool Specialists
Regional Preschool Specialists support districts within their region to implement state funded preschool programs for children enrolled in the Colorado Preschool Program or Preschool Special Education. Identify the districts supported by each specialist by the map below.
Please contact them for the following needs:
Preschool policy and regulation questions
Technical assistance related to program implementation
Requests for classroom visits or other onsite support
Implementing Results Matter assessment requirements
Technical questions related to Preschool Special Education may be directed to Marcia Blum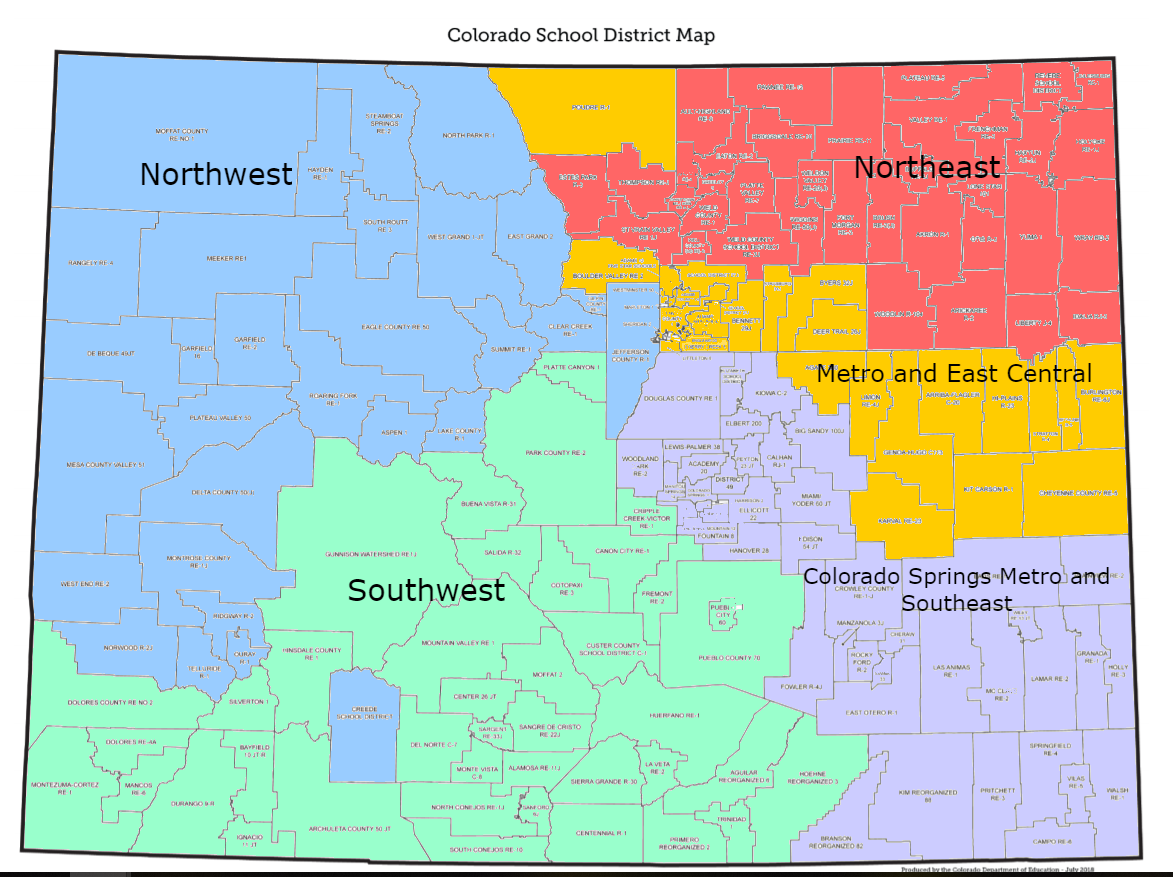 Rebecca Browning-Floyd
303-880-3697
Mary Jo DePriest
720-666-1226
Michele Pugsley
303-866-5970
Liz Schroeder
303-866-6783
Missy Taucher
720-822-6239