You are here
Capital Construction Assistance Board (CCAB)
About
In 2008, the Public School Capital Construction Assistance Board (CCAB) was created within the Colorado Department of Education. The CCAB powers and duties are outlined in C.R.S.22-43.7.
The CCAB is comprised of nine appointed members: one public school board member, one public school superintendent, two school facilities planners or managers, one architect, one engineer, one construction manager, one school technology expert, and one public school finance expert.
None of the CCAB members may hold any state elective office and will serve two-year terms, with a maximum of three consecutive terms.
---
Announcements​:
The Capital Construction Assistance Board (CCAB) special meeting to review emergency grants to resolve ventilation and filtration issues in occupied school facilities related to the COVID-19 pandemic was held on June 3, 2021. The board voted to approve the recommended list which will now be considered by the State Board of Education on June 9, 2021.

The annual meeting of the CCAB to review FY21-22 Building Excellent Schools Today grant requests was held May 19-21, 2021.

 The recommended list of projects will now move on to the State Board of Education and the Capital Development Committee for final approval.
CCAB Meeting Information: 
January 20, 2022 - 1:00pm-3:30pm - Virtual
February 17, 2022 - 1:00pm-3:30pm - Virtual
March 17, 2021 - 1:00pm-3:30pm - Virtual
Watch Live is only available during scheduled meeting dates and times.
PUBLIC COMMENT: Written public comment can be submitted to BESTSchools@cde.state.co.us prior to the conclusion of each meeting.
Other CCAB Materials:
---
Capital Construction Assistance Board Members
---
Board Chair
Scott Stevens
Engineer, Appointed by the Governor
Scott is currently the Executive Director of Construction for the Boulder Valley School District. In this role he oversees all aspects of construction related to the District's Bond for work to improve schools and facilities. He has spent the last seven years in School District Facilities and Construction and has over 20 years of experience in the State of Colorado in Construction, Facilities, and Civil Engineering.
Scott is a registered professional engineer in the State of Colorado and has been an active member of the American Society of Civil Engineers (ASCE) since 1995.
---
Vice-Chair
Jane Crisler
Architect, Appointed by the Governor
Jane Crisler is inspired by great educational buildings, both old and new, and is passionately committed to improving neighborhood quality of life through designing and preserving these great community buildings. Jane leads both the K-12 and Historic Preservation markets for EUA's Denver office. She has worked for more than 14 years in commercial architecture as well as 12 years at the Federal Advisory Council on Historic Preservation. She currently serves on Denver's Lower Downtown Design Review Board as well as on the Board of Directors for the Association for Learning Environments, Rocky Mountain Region.
Jane's experience includes design of large-scale K-12 rehabilitation and adaptive use projects as well as ground-up new construction and additions throughout Colorado. She is a licensed architect practiced in all phases of the K-12 architectural design process. Jane enjoys the creative problem solving associated with tough adaptive use projects and is a leader in the firm's K-12 and historic preservation planning and design practices.
---
Brian Amack
Technology Expert, Appointed by the G.A. Minority Leaders
Brian Amack is the Technology Director for Morgan County School District. He has worked in the Information Technology field in the Community College System and Morgan County School District for 30 years. He has been intimately involved in the building of two new schools and countless renovations to many schools, including extensive work on HVAC, Fire Alarm and Door Access control issues.
---
Allison Pearlman
Construction Manager, Appointed by the Governor
Allison Pearlman is currently Manager of Design and Construction for Aurora Public Schools, where she plans, assigns, and directs the work of a project management team. She additionally manages design and construction projects including smaller building renewal projects, mechanical repair and HVAC replacement projects, and addition and new school construction projects.
Before joining Aurora Public Schools, Allison was a Facility Planner at Denver Public Schools. And prior to this position, she worked in the Facilities Division of History Colorado as Building Manager/Project Manager. This work provided opportunities to visit communities across the state including ones in Costilla, Las Animas, Montrose, Pueblo, and Weld Counties.
Ms. Pearlman received a Master's of Architecture from the University of Kansas in 2000. Her interest in public policy issues and community engagement dates back to the early 1990s, where she completed internships at both the National Coalition for the Homeless and the White House's Office of Communications.
---
Wendy Wyman
Facility Planner and Manager, Appointed by the G.A. Speaker of the House
Wendy Wyman is committed to promoting equity and ensuring that all students participate in high-quality educational experiences. She understands that all students deserve to learn in safe, healthy, and enriching environments. As the superintendent of a mountain district she led two large construction projects supported by BEST grants matched with local bonds; projects funded by BEST cash grants; and other facility improvements.
In her current role as the executive director of the Mountain BOCES, Wendy works with four rural school districts that have all benefitted from the BEST program. Time and again she has seen school facility improvements revitalize communities and enhance the lives of students and educators.
Dr. Wyman's work as an education leader includes eight years as a superintendent and five years as a building principal. Wendy has also served as a teacher; an assistant professor in higher education; a Title I senior consultant at the Colorado Department of Education; and an education policy analyst.
---
Brett Ridgway
Public School Superintendent, Appointed by the State Board of Education
Brett Ridgway has 25 years of experience in accounting and finance. Fifteen of those years came from experience in the private sector; in banking (with Bank One & J.P. Morgan Chase) and financial services (The Dun & Bradstreet Corporation). Brett received his certified public accountant license in 1994 and transitioned into banking where he designed and maintained several statistical modeling systems to predict the financial results for more than $100 billion in loan portfolio balances.
In 2007, Ridgway transitioned to education finance. He has served School District 49 as Chief Business Officer, for the last ten years. At District 49, he leads one of the most innovative yet financially healthy school districts in Colorado, despite D49's status as a floor/low-funded, high-growth school district. District 49 has built or acquired five new buildings for students in the last few years and recently completed the initial wave of a new decennial 'refresh and refurbish' program for all D49 educational buildings – including charter schools. Ridgway has also served on the board of directors for Colotrust, the leading Liquid Government Investment Pool in Colorado, since 2010.
---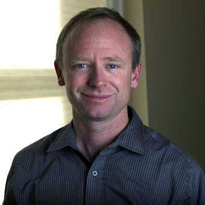 Matthew Samelson
Public School Finance Expertise, Appointed by the President of the Senate
Matt Samelson is the director of special projects for the Donnell-Kay Foundation, which engages K-12 education policy in Colorado, and is an attorney with Western Environmental Law Partners.  Matt's education work focuses on public school infrastructure issues, such as facilities, transportation, school finance, bond and mill levies, and educator housing.  Recently, he helped improve transit equity in the Denver metro area by working with numerous youth and community organizations to create a more affordable RTD youth pass. As an attorney, Matt works on a variety of oil and gas policy issues for conservation groups and communities. Matt has a law degree from the University of Colorado and a Master of Public Administration degree from the University of Colorado Denver. Prior to engaging in law and policy work, Matt was a journalist for eight years.
---
Michael Wailes
School Board Member, Appointed by the State Board of Education
Michael D. Wailes is a member of the Weld County RE-5J Board of Education. He is a Colorado native and lives on his family's farm near Johnstown. He owns and operates a small digital marketing agency and runs a small, fledgling charity: Johnstown-Milliken Coats for Kids.
In addition to serving on the school board, Michael serves as the Chairman of the Weld County Planning Commission and the Weld County Board of Adjustments.
---
Vaishali McCarthy
School Facilities Planner/Manager, Appointed by the State Board of Education
Vaishali is currently a Sr. Manager in the Office of Planning and Design for Denver Public Schools, and has been with the District for five years.  She assists in the development and maintenance of long range capital plans for District facilities and necessary capital expenditures for new construction and capital reinvestment.  Additionally, Vaishali acts as a liaison between the District, school site administrators, architects and contractors to assure that the authorized projects are accomplished in accordance with District policies and procedures, and oversees day-to-day activities for the Planning and Design team.
Prior to Denver Public Schools, Vaishali has had 15 years of experience in the private sector as an architect in Denver, with the majority of work with schools.  Her school projects have ranged from small renovations to new high school construction projects throughout the State of Colorado and North Dakota.
---
For more information or if an alternative version of a document is needed, please contact BESTSchools@cde.state.co.us or call 303-866-2153