You are here
Promising Partnership Practices
---
October is Family & School Partnership in Education Month
Governor Jared Polis proclaimed October as Family and School Partnership in Education Month! This month is dedicated to elevating the importance of parents, families and schools working together to help students achieve higher levels of academic performance and help them reach their full potential. 
2019 Promising Partnerships Practices 
See a collection of initiatives from schools, districts, and other educational organizations in Colorado that highlight how they partner with families and the community for student success.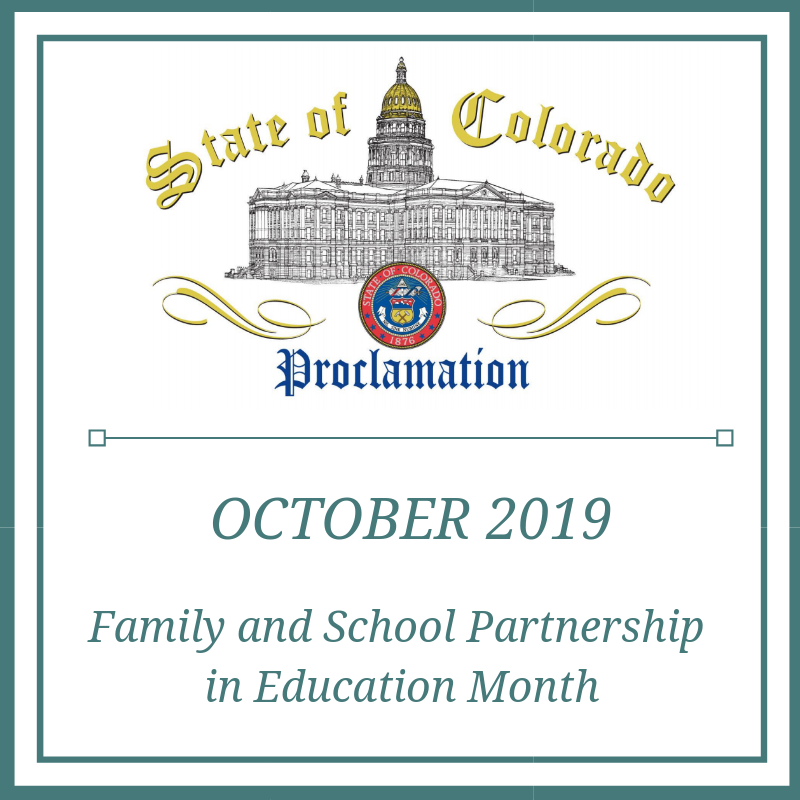 ---
Promising Partnership Practices
Standard 1:
Creating a Welcoming Climate
Standard 2:
Communicating Effectively
Standard 3:
Supporting Student Success
Standard 4:
Speaking Up for Every Child
Standard 5:
Sharing Power
Standard 6:
Collaborating with the Community