This new program is dedicated to ensuring that students in foster care are achieving academically through course completion, advancing to the next grade, accruing credits toward graduation, and on a path to post-secondary success. These efforts are being organized by the new State Coordinator for Foster Care Education, who will be leading this work. This position was created in partnership with the Colorado Department of Human Services, Morgridge Family Foundation, and Mile High United Way.
Program Documents
The following documents provide an overview of the program: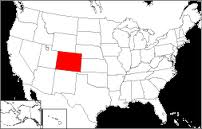 What's New?
Read the New Study on Graduation and Dropout Rates for Colorado Students in Foster Care: 5-Year Trend Analysis
A new report from CDE and the Department of Human Services shows that the majority of Colorado's students in foster care are not graduating from high school. Just 27.5 percent of public school foster care students in the class of 2013 graduated on time, compared with 77 percent of all students.
A deeper look at five years of data by the University of Northern Colorado found persistent problems. View the UNC Report.
Resources and Guidance for Professionals to Improve Foster Students' Education and Well-being
To assist State and local efforts in addressing the educational needs of children in foster care, the United States Department of Education and Health and Human Services has developed resources and guidance designed to support educators, child welfare professionals, and others in their work to improve the educational outcomes and well-being for students in foster care.
A dedicated Web page, Students in Foster Care, is now active on ED's Web site. This Web page provides information on relevant laws, guidance, and technical assistance materials related to educational support for students in foster care.
View a letter to all State School Officers and Child Welfare Directors
Sense of Urgency
National research shows that children in foster care are at high-risk of dropping out of school and are unlikely to attend and graduate from college. The rates of suicide, homelessness, unemployment and teen pregnancy are above average for foster care youth and young adults. There is an urgent need for schools, child welfare agencies, communities and families to pull together to provide the opportunities, specialized services and supports that students in foster care need to be successful in school and in life.
Purpose
The purpose of the Foster Care Education Program is to ensure that students in foster care are successful in school and life. The focus is on course completion, advancing to the next grade, accruing credits toward graduation, and on a path to postsecondary success.
Action
This program is designed to work with schools and districts to increase learning supports, implement effective strategies, and strengthen partnerships with child welfare and community agencies and coordinate educational transition services. It includes collaboration with the courts, state agencies and child advocacy groups. It will take commitment, leadership and coordinated efforts for each student in foster care to have an academic home and be successful in school.
Our Framework for Success
Laws and Legislation
Guidance on federal and state legislation that defines the rights of students in foster care
Dedicated Resources

A State Coordinator for Foster Care Education
Training and ongoing professional development for Child Welfare Education Liaisons in local education agencies, county caseworkers, (GAL) Guardian ad Litems, court personnel, and judges

Coordinated Response

Outreach and public awareness
School District Pilot Programs to increase supports and coordination of services with county child welfare agencies
Sharing and tracking data on outcomes

Addressing the Top Educational Barriers

Transportation to school and academic enrichment activities
Transitions due to changes in schools and homes
Transfer of transcripts and student records with each move
Program Contact
Sheree Wheeler
Phone: (303) 866-6007
Mobile: (303) 501-4031
E-mail: Wheeler_S@cde.state.co.us