You are here
The Spark - February 2021
Jump to a section:
---
Dear Educators,
The new year is well underway, and while there is much to be hopeful about with the current downward trend of COVID-19 case numbers as well as the promise of vaccines for educators beginning this month, there is still so much work to do to ensure that all of our students can receive a quality education in a school environment that is safe for both students and educators. 
I have heard about the exhaustion that many of you are feeling, and I know how hard it has been to work in so much uncertainty this year. At times, I feel overwhelmed with the need to think beyond the next few weeks, but it's critical to take time to reflect and think ahead for education in Colorado.
The COVID-19 Pandemic has laid bare the inequities and challenges our most vulnerable students face in accessing the best learning opportunities. These disparities were present before, but the pandemic has further limited opportunities for students living in poverty and in communities that experienced the highest levels of the COVID-19 cases. 
I feel an immense need to push my thinking -- and the thinking of all our policymakers -- to triple down on new ways to close the learning and opportunity gaps for all students. It is a moral, economic and health imperative for our country. Now, more than ever, education system leaders need to rise up and seriously consider how the education system should respond.  
We have learned a few things about innovation during this crisis -- in particular how small group learning and remote learning can be effective -- that we should consider applying in new ways to make our education system stronger than it has ever been before. Some ideas I've been percolating on are below, and I'd love to hear your thoughts on them:
We need to take dramatic actions to catch up students who have missed out on typical learning opportunities. We could use what we've learned from the variety of models of learning pods to focus support for students who need it the most. We also should expand high quality tutoring and other interventions that have proven to be effective in helping students with academic gaps. We could also extend learning time for students who missed opportunities, by lengthening the school year calendar, perhaps adding a fifth quarter for students who may need it. And we must focus on the implementation of high quality Universal Preschool to jump start reading and critical skill progress.
We need to continue using asynchronous and online learning in ways that are helpful. Would continuing to use asynchronous learning days to allow for additional professional development for teachers as well as tutoring for small groups of students who need additional support create additional learning opportunities? We also could continue online learning at times to allow teachers to focus on the most important learning priorities when they are in person. 
We need to measure learning and foster individualized instruction in multiple, flexible ways. How can we adopt competency-based strategies to provide more effective and flexible support to students wherever they are in their learning? How can we evolve seat-time requirements to provide the flexibility that encourages innovative models, individualized needs and expanded learning time?
We need to strengthen our efforts to provide access and opportunities for all students. As internet access has become an essential school supply, we need to address the final barriers to ensure all students have broadband access. 
As student and teacher mental health continue to be a top concern, we must develop new partnerships to address these needs through both direct services and tele-health.
Overall, the pandemic reminds us that necessity is the mother of invention. We must continue to evolve our traditional models of delivering instruction to meet students' needs today. I'd like to see effective hybrid models continue so we can expand work-based learning and career exploration opportunities for high school students. And, I'm intrigued by the idea of districts offering a "menu" or "playlist" of learning options, environments and approaches that best fit student and family needs.
I'd love to hear your ideas and get your feedback on my ideas. Please email me at commissioner@cde.state.co.us.
I am filled with hope because we have come so far together and learned so much. I believe we will emerge stronger than ever before. 
Be Well,
Katy
---
Boot Camp available to aspiring Colorado substitute teachers
As part of its campaign to recruit more substitute teachers, CDE's Educator Talent Unit is offering training for licensed subs and individuals who are in the process of obtaining their substitute authorization. 
Substitute Boot Camp sessions are free, virtual seminars designed to support, assist and encourage subs as they prepare for their first day on the job. Participants will learn about their roles and responsibilities as a substitute teacher, including how to deliver academic lesson plans, manage a classroom and respond to school policy and emergencies. 
More than 115 new substitutes joined the first sessions held last month. Substitute Boot Camps are scheduled through April with two training sessions offered each month. If you know someone who would be interested, please direct them to CDE's Become a Substitute/Guest Teacher webpage for additional information, including dates and registration.
---
 Graduation rates increased and dropout rates declined in 2020
Colorado's graduation and dropout rates continued their steady year-to-year improvements despite the global pandemic that has impacted in-school education.
In total, 81.9% of the Class of 2020 graduated in four years last spring -- the highest graduation rate in a decade even though in-school classes were canceled in the last two months of the 2019-20 school year, according to data released last month by the Colorado Department of Education.  
The Class of 2020 had 981 more graduates than the Class of 2019 – a 0.8 percentage point increase. Colorado's four year high school graduation rate has improved by 9.5 percentage points since 2010, when the state changed how the rate was reported.
Additionally, the state's 2019-20 overall dropout rate was 1.8%, an improvement of 0.2 percentage points from the previous year. In total, the state saw 8,561 students in grades seven through 12 drop out last year -- 716 fewer students from the previous year. A total of 83.1% of districts reported dropout rates at or below the state's 1.8% rate. And 40.4% of districts reported their dropout rates in 2019-20 were lower than their 2018-19 rates. The statewide dropout level is at its lowest in 10 years.
Graduation rates by ethnicity and race
More students of color are graduating within four years and the gaps in graduation rates between White students and students of color are closing. The four-year graduation rate for students of color for 2019-20 was 77.1%, an increase of 1.6 percentage points from the previous year. The table below breaks down the four-year graduation and dropout rates by race/ethnicity for the Class of 2020. 
| | | | | |
| --- | --- | --- | --- | --- |
| Race/Ethnicity | Graduation Rate | Graduates | % Change from 2019 | Dropout Rate |
| American Indian | 66.6% | 316 | 1.7 | 4.0% |
| Asian | 91.2% | 2,145 | 1.3 | 0.7% |
| Black | 76.6% | 2,439 | 2.2 | 2.8% |
| Hispanic | 75.4% | 17,195 | 1.4 | 2.8% |
| Native Hawaiian/Pacific Islander | 72.8% | 126 | -3.2 | 3.9% |
| Two or More Races | 82.3% | 2,076 | 1.7 | 1.6% |
| White | 86% | 30,923 | 0.1 | 1.1% |
Graduation and dropout rates by gender
The statewide, four-year graduation rate for females was 85.4% (27,952 graduates), a 0.6 percentage point increase from the previous year. The male graduation rate was 78.5% (27,268 graduates), a 0.9 percentage point increase from 2019. The overall dropout rate for males was 2.1% and the female rate was 1.5%.
Graduation statistics are available on this webpage. 
Dropout statistics are available on this webpage.
To read the press release about the graduation/dropout rates, follow this link. 
---
Masks, rapid tests and vaccines being made available to support in-school teaching
In an effort to continue to provide support for in-person classes for Colorado students during the pandemic, the state is providing masks, at-home COVID-19 tests, and vaccines that will start Feb. 8 for school staff. Here is a breakdown of those efforts:
Vaccination Program
On Jan. 28, Gov. Polis announced the beginning of the next phase in the state's vaccination program, alerting teachers and school staff that they will be eligible for the vaccine beginning Feb. 8.It is estimated that all eligible educators who want the vaccine will receive their first dose within a three-week period.
The state is making available vaccines for all preschool through 12th grade school and child care staff at licensed providers starting Monday, Feb. 8. This includes all student-facing staff in school districts, Boards of Cooperative Educational Services (BOCES), charter schools, private schools, and licensed child care providers. Student-facing staff includes child care workers, teachers (full-time, substitutes, and student teachers), school nurses (if not already vaccinated), classroom paraprofessionals, school bus drivers, school cafeteria food service staff, custodial staff, school counselors, school administrators, administrative staff, and staff providing safety and other support services offered inside the school or child care program.
Many school districts have already begun planning with local health care partners, including hospital systems, clinics, and local public health agencies, to schedule vaccinations for school and child care staff no earlier than Feb. 8. Educational staff are encouraged to work with their districts to register for the vaccine and are advised not to register through the community links available to folks 65 and older.  
In some areas, including in many rural communities, school districts, schools, and child care providers are working with local public health agencies or other healthcare partners to schedule clinics at their school sites or at locations around the community. Some local public health agencies may work with multiple school districts, schools, or providers, to schedule vaccination clinics across school sites.
Visit the Governor's Office website for the full news release, and find up-to-date information on the vaccine roll-out plan for Colorado on CDPHE's vaccine information webpage. 
BinaxNow at-home COVID-19 tests
Colorado is distributing BinaxNow at-home COVID-19 tests directly to the homes of educators, staff, and selected students from public school districts, charter schools, private schools, and Boards of Cooperative Educational Services (BOCES) from across the state. The program is intended to help prevent the spread of COVID-19 in schools by allowing symptomatic and exposed individuals to get tested quickly and easily.
Teachers, staff, and selected students at participating schools and their parents or guardians will be able to use a web portal to order tests, which will then be shipped directly to their home. Upon receiving a test kit, individuals will log onto a telehealth portal and receive guided instruction by a trained representative from eMed, one of the nation's leading digital health providers. Results from the tests are available within 15 minutes.
To be eligible for the program, your district superintendent or school administrator needs to register with CDPHE. Please encourage your administrator's to sign up if they haven't already.
For the most recent information about the BINAXNow testing, please visit this website. 
Mask distribution
The Polis administration has provided over 7 million medical-grade masks to teachers in both private and public schools delivered weekly to schools throughout the state, and this is scheduled to continue for the remainder of the school year.
So far in 2021, a total of 1.2 million KN95 and surgical masks have been delivered to teachers, according to the Colorado State Emergency Operations Center. Districts, BOCES, private schools and facility schools can request to receive three masks per week for each staff person who works with students. Each shipment will include a combination of surgical and KN95 masks.
To participate, each district and BOCES must request masks for their staff who work with students at traditional and charter schools as well as at the district or BOCES level.
Additional news and resources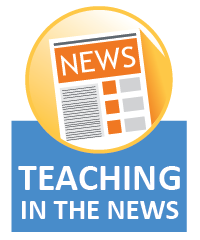 Rural Colorado communities vow to keep their schools open, even as coronavirus cases rise, Colorado Sun, Dec. 11, 2020.
Colorado Teachers Grapple With Doing Their Jobs Facing A Patchwork Of Coronavirus Policies Across The State, CPR, Dec. 9, 2020.
Online learning isn't easy, even when you are Colorado's Teacher of the Year, CPR, Dec. 1, 2020.
---