You are here
The SPARK - September 2019
Jump to a section:
---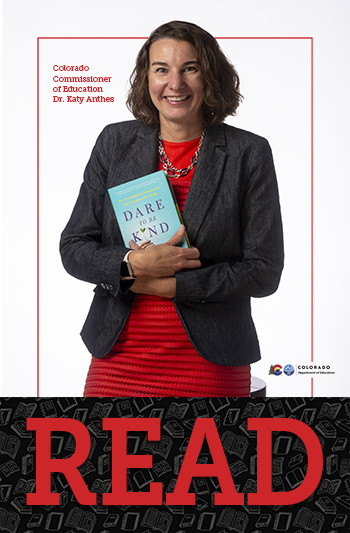 Dear Educators:
The start of a new school year is such an exciting time for students, families and educators!
I am always energized by the opportunity that each new year brings to learn and grow together. But I know that for some students and for some of our professional colleagues, the thought of a long year ahead can be challenging.
I've been reading a book by Shawn Achor called "Big Potential" about some exciting new research that can help us all tackle and succeed with big challenges we are facing.  I find his research on positive psychology to be incredibly relevant to our education ecosystem. 
Big Potential asserts that we can achieve more -- and be happier at the same time -- if we work more closely together. His evidence shows that we humans are more intelligent, more creative and better learners when we are part of a high functioning team.
In the book, I learned a great saying from the Navy SEALs: "Individuals play the game, but teams beat the odds."
Beating the odds. That's what we need to do for many of our historically disadvantaged students.
Too many of our students are not growing at the rates necessary to meet grade-level expectations by the time they graduate high school. Unfortunately, the 2019 assessment scores released last month showed little to no narrowing of historic disparities between race and family income at the state level.
Addressing these entrenched inequities seems like an insurmountable challenge. Making even incremental change is incredibly hard. Achor maintains that the presence of social connections can transform our perception of a challenge and lift the ceiling on our success.
He says, "Mountains seem more climbable, success more achievable and obstacles more surmountable with others beside us."
As we look to the year ahead, I've challenged myself and my team at CDE, and now I'm challenging you to invest time and energy in fostering strong connections with your colleagues.
It takes time – sometimes stepping away from grading or planning lessons or other pressing tasks – to support your fellow educators. But scientific research repeatedly shows there is really one predictor of long-term success, and that's social cohesiveness.
This year I ask you to spend just a little more time helping other professionals in your school become better. More opportunities to interact socially also can make a huge difference. Don't consider it time away from serving your students. Consider it an investment in our overall success with ALL students.
I believe in my heart that we can lift up all of our students if we lock arms with each other. We can lift the ceiling of our schools' potential and help more students succeed if we focus on our own connections and dedicate ourselves to helping each other improve.
Here's to a year full of potential!
Katy
---
Katie Goldsberry is a fifth-grade teacher at Longmont Estates Elementary School in the St. Vrain Valley School District who has taught Colorado elementary-level students for 13 years. Mrs. G prides herself on establishing positive relationships and classroom community, above all else. Last year, she was a runner-up for the Colorado Teacher of the Year Award. Her classroom is a thing of beauty. Every morning "Mrs. G" greets her students with "hellos," high-fives, and hugs at the classroom door. Inside her room, lamps glow, music plays, and kids get started with another great fifth grade day. Mrs. G is proud to have a classroom that is warm and welcoming, safe and engaging, and open to all students. 
The Spark: Why did you become a teacher?
Katie Goldsberry: I have loved school for as far back as I can remember. In preschool, I loved watching my teachers move characters on a felt board as they told stories and getting to "paint" the firetruck statue with water each recess. As I left preschool and moved on, my joy for the classroom only continued to grow. Instead of felt board fairy tales, I fell in love with John Steinbeck and biology because of two extraordinary high school English teachers and one remarkable science teacher. When it was time for me to consider how I would live my life, the answer was clear. What job can I do where I continue to learn, go to school every day, and share this joy with children? I would teach, and I would hope that maybe, just maybe, I could create the experiences and memories for others that my teachers had done for me.
The Spark: What do you like about being a teacher? What are the best parts of your job?
Goldsberry: The best part is knowing children. Over the course of a year, I get to know my students' passions and comforts, their struggles and achievements, their families and quirks, and what makes them special. There is a connectedness that closely resembles a family inside of a classroom, and that is the best. I also like that teachers are continually challenged. I enjoy the professional learning community that I am part of and appreciate trying new approaches to improve my practice. I love feeling that I am helping to shape children in partnership with their families and our neighborhood. As a mom of two school-aged children, this comes full circle. I love my job even more as I watch how much my own children love and appreciate their schools and the people who take care of them there.
The Spark: You've been a teacher for some time now. If you could go back in time, what would you tell yourself as you enter the profession?
Goldsberry: First, I would tell myself, "You're going to make it!" The early days are long, but the years are short. It always feels like 100 targets stand in front of you with time to only throw  three darts. It is normal to ask, "Where should I throw this one today?" and to feel guilty about the ones for which you didn't find the bullseye. I would tell myself to hold on to the enthusiasm and excitement of being a first-few-years teacher. We need that energy in our buildings and among our colleagues. Try to accept that your job is one that never feels done, but there is a beauty in continuing to learn as things continue to change. Take care of yourself, and make time for your family. Finally, on the days you feel you've done nothing effectively, remember that if you made even one student feel loved, confident, and safe, you have done enough.
The Spark: What are the biggest issues facing education now?
Goldsberry: One of the major issues we face is the social and emotional health of our students. We know learning cannot take place if basic needs are not met, including a sense of belonging and safety in school. Mental health is a growing concern in our nation, but educators have significant power to help shape healthy and successful citizens of tomorrow. We know that it is our duty as 21st century educators to prepare young adults for a global world where one of the most prominent required skills is the ability to collaborate, which relies on healthy emotional intelligence and social wellbeing. I believe relationships are the most important piece of a healthy education. Positive relationships foster safe, successful, and happy kids. My hope is that our schools are spaces where compassion and empathy are norms, where students use emotional intelligence in order to collaborate, and where children are connected to peers, mentors, and activities. For this to be realized, we need to teach social and emotional skills in the classroom, provide resources for counselors and family outreach personnel, continue healthy food programs, and connect with families in as many ways as possible.
The Spark: What improvements could be made to the profession?
Goldberry: For our profession to thrive, we need to keep good people in it. Teachers who are new should have access to instructional coaches who not only mentor them within the classroom, but also extend their care personally. Our best teachers should teach other teachers. I hear over and over again that our most valuable professional development comes in the form of watching our colleagues teach. We learn so much when we see the art of teaching in action.  In addition, we can always continue to reevaluate and add resources to our buildings. As teachers strive to differentiate to meet the increasingly diverse needs of our learners, more resources (human and otherwise) are needed to ensure those needs are met. We all share in the awesome responsibility of bringing our students from preschool to graduation. When we think about all of the natural growing, regressing, discovering, and flourishing that children do every year of their lives, we must consider that vast and changing resources are required to meet our children where they are in order to help them move forward. Finally, our profession will continue to improve when all of its stakeholders share accountability. This means strengthening the parent partnership and building community and business bonds that support our children.
The Spark: One thing we have heard is teachers feel undervalued. Do you believe that is true and what do you think could be done to raise up the profession?
Goldsberry: This is an interesting question, and my response is dichotomous. At a micro level, I have had the fortunate experience of feeling valued and appreciated as an educator. In other words, in my classroom, in my building, and in my community, I feel appreciated. I feel part of my students' lives and a part of their families' lives. I work in a school where it is practice to recognize collegial achievements and kindnesses. I work in a district that communicates its value for its teachers on a regular basis.
 When we zoom out, however, and look at our profession through a macro lens, it seems apparent that education is, indeed, undervalued. How might we begin to fix this? First, valuing teachers begins at the grassroots level and emanates outward from there. It takes teachers who make connections with families, who then talk about their positive experiences. It takes school districts that put value in each of their teachers equally and highlights their value publicly – that on any given day, for example, there is a high school counselor guiding a student to college, and an elementary PE teacher who spends his lunch shooting hoops with an at-risk student before teaching a class of fifth-graders the importance of healthy eating. To that end, we also need to recognize the vast skills that teachers possess. Not only are they experts in their content, they organize, communicate, write, present, project manage, and counsel. Next, we need to eliminate the narrative that being educated and worldly is elitist. In fact, education is the key to success as individuals and as a society. St. Vrain Valley Superintendent Don Haddad shared this quote from Mark Twain with his teachers on the first day of school this year: "Out of the public school grows the greatness of a nation." There is no great economy without our schools. There is no great healthcare without our schools. There is no great defense without our schools. The list could go on. I hope that our dialogue around education and the people who commit their careers to it continues to rise and elevate.
---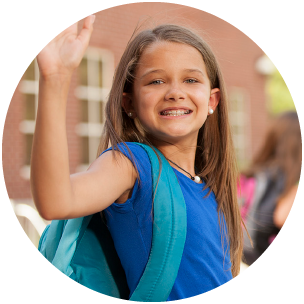 Taking attendance isn't just a boring routine that must be performed every day. Research shows attendance matters. 
Students who miss more than three days a month of school are at serious risk of falling behind their peers. A chronically absent student is defined as one who misses approximately 18 days of the school year. And chronically absent students are more likely to earn failing grades, display delinquent behavior and possibly drop out of school. Even missing two days a month will mean a student will miss out on 10% of the school year.
Focusing on attendance awareness this September can raise awareness of the problem among parents and help students start the school year on the right path. 
Teachers can play a big role in reducing absences. AttendanceWorks.org has created a toolkit of resources teachers can use to build awareness about how many absences are too many. The toolkit includes strategies to encourage students to come to school every day, even when it is hard, and engage them after they are in the school building.
Another chance to explore strategies for encouraging attendance will take place Oct. 5-8 at the National Dropout Prevention Conference at the Gaylord Rockies Resort and Convention Center in Aurora. This is the first time the conference has been held in Colorado. Participants from Colorado may use code COED2019 to receive a 10% discount for registration.
Here are five strategies to keep student engagement high in your classroom, courtesy of Waterford.org:
Prioritize attendance early in the school year. The earlier you begin this work, the less likely it is to become a problem.

Provide a clear message to parents that absenteeism can become a big problem for their children's academic future.

Try to find out what is the root cause of absenteeism to better understand the student's needs and how you can help.

Reach out to families who have chronically absent children. Try to create a plan with the family to increase their child's attendance.

Address issues that can be risk factors for chronic absenteeism -- find resources for low socioeconomic-status families and implement mental or physical health accommodations for children with disabilities.
---
Teachers can play a vital role in helping parents and families understand the value of participating in the 2020 U.S. Census. 
The census is an important activity that takes place every 10 years. The population counts are used to determine allocation of federal dollars to states, cities and counties, and to help citizens and policy makers understand demographic, economic and geographic trends needed to inform critical business decisions.  
Census results also determine federal funding for school nutrition programs and supports for many of our students, including students with special needs and those who come from poverty or are learning English. The federal funding plays a critical role in our work to support students so they all meet challenging state academic standards and gain a well-rounded education.  
Children under 5 years old are among the hardest to count populations. In Colorado, it is estimated that in the 2010 census as many as 17,000 young children were not counted. This is equivalent to ignoring a small school district!  As a trusted voice, you can help the families in your community know the importance of participating in the census and of including all household members in the census count.
CDE has compiled resources to help teachers communicate with their students and families about the importance of participating in the census, including flyers to share at back-to-school events and fact sheets about the census.
---
Join CDE at the National Dropout Prevention Conference, Oct. 5-9 in Denver. Use code COED2019 for 10% off registration.
---