Farm to School is a program focused on connecting communities to healthy, fresh and local food by influencing change within who and how food is purchased, nutrition and agricultural education and supporting schools in establishing school gardens and agricultural programs.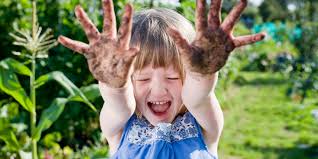 ---
Farm to School Highlights
Congratulations Foothills Elementary! Foothills Elementary welcomes Community Garden!
For more information click here
About Farm to School
Farm to School embodies three core elements:

Procurement: Purchasing local foods.
Education: Education related to agriculture, food, health and nutrition..
School Gardens: Support and sustain school gardens to provide hand-on educational experiences and connecting students with their food.

The Benefits of Farm to School 

Farm to School provides a Win-Win approach, harvesting a life-long impact on kids, farmers and communities.

Tell Us Your Story 

Your voice, your story and your passion are powerful.  Impact and influence Farm to School and Farm to Summer in Colorado by sharing your story.
Colorado Farm to School Task Force
In 2010, the Colorado General Assembly created the Colorado Interagency Farm-to-School Coordination Task Force (HB10-81), most commonly referred to as the Colorado Farm to School Task Force.
The main objectives of the Colorado Farm to School Task Force are:
Increasing awareness of farm to school opportunities and partnerships.
Disseminating farm to school resources, materials and toolkits.
Assessing policy and regulatory opportunities and barriers.
Identifying and supporting opportunities to further farm to school efforts.
---
Farm To School and Farm to Summer Resources
Find Local Products
Procurement
School Gardens
Education & Curriculum
Fact Sheets 
Safety
Toolkits and Manuals
Training
Farm to School Census
Networks
Events
Funding Opportunities
---
For more information, contact  nutrition@cde.state.co.us
---