You are here
Farm to School and Summer
Farm to School is a program focused on connecting communities to healthy, fresh and local food by influencing change within who and how food is purchased, nutrition and agricultural education and supporting schools in establishing school gardens and agricultural programs.  
The Benefits of Farm to School (PDF) 

Farm to School provides a Win-Win approach, harvesting a life-long impact on kids, farmers and communities.​

Tell Us Your Story 

Your voice, your story and your passion are powerful.  Impact and influence Farm to School and Farm to Summer in Colorado by sharing your story.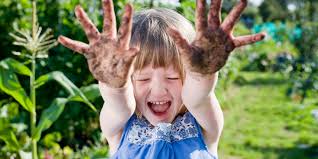 ---
Malcom Snead of Creede School District Awarded Community Food Champion
Malcolm is the Food Service Director at Creede School District and was selected as a  2020 Community Food Champion by National Farm to School Network (NFSN), as part of the October National Farm to School Month celebrations! Malcolm and his team strive to provide high quality school meals by involving students in the menu development process and exposing students to a variety of cuisines from around the world – like Chicken Shawarma and Asian noodle bowls.
Creede School District sources a variety of local produce items from Valley Roots Food Hub to serve on school menus. Students see local beans, quinoa, beets, carrots, peaches and more on their menus! Despite all the challenges 2020 has brought, Malcolm and his team scratch prepare 95% of meals and all vegetables are processed in the district from their raw state.
Thank you for your commitment to high quality meals to Colorado students!
---
Farm To School Legislative Updates 
Local Food Program
With the passage of Colorado HB-1132 during the 2019 legislative session, the Local Food Program will offer selected School Food Authorities (SFAs) a reimbursement for the purchase of Colorado grown, raised, or processed products. This program encourages SFAs to procure local products, foster nutrition education, bolster farm to child nutrition activities, and support Colorado producers and farmers. Please note this program has been postponed. 
Resources 
---
Colorado Farm to School Task Force 
In 2019, HB19-1202 merged the Colorado Farm to School Task Force with the Colorado Food Systems Advisory Council (COFSAC). This will strengthen the work of the Task Force, align priorities with COFSAC and those outlined in the Colorado Blueprint for Food and Agriculture.
---
Farm To School and Farm to Summer Partner Organizations 
United States Department of Agriculture (USDA) Resources 
Learn to build a strong farm to school team, learn about food safety, food and nutrition education, and school gardens as well as how to promote the program. 
National Farm to School Network 
Resources for school gardens, trainings, fact sheets, and educational materials. 
Nourish Colorado 
Nourish Colorado (formerly LiveWell Colorado) is a core partner of the NFSN and offers networking opportunities and webinars related to farm to school initiatives. 
---
Toolkits and Manuals 
---
Implementing a Farm to School Program 
Find Local Products 
Funding Opportunities 
AmeriCorps Programs

Apply here to host an AmeriCorps member at your school to help implement Farm to School and Summer activities. 
 ​
---
For more information or if an alternate version of a document is needed, please contact McKenna Pullen.