Trainings
Free and Reduced Price and Verification In-person Training

Any nutrition or district staff involved in making eligibility determinations, involved in the verification process, serves as the back-up and/or hearing official for the free and reduced meal processes. 
Five (5) hours of annual training hours. 

 

Free and Reduced Price Meals Online Training - coming soon for 2018-2019.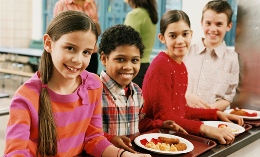 ---
Free and Reduced Price Program Templates - English and Spanish
---
USDA Food and Nutrition Services (FNS) webpage

Translations for applications intended to be used directly by families
Translations for applications and verification form prototypes for state agency consideration
USDA Web-based Prototype Application for Free and Reduced Price School Meals
---
If you have any questions or concerns, please contact Rachael Burnham
---