You are here
Deaf and Hard of Hearing Newsletter
---
Welcome
It is that time of year again!!!!  The time of year that I have the honor to welcome you back to another fabulous school year.  As always I hope that you found some time to refresh, refill, and rejuvenate.  I hope that throughout the summer you were able to dive into other passions, try something new and spend quality time with those who are important to you.  I also know that summers are not always filled with puppy dogs and sunshine and that many of us had to weather incredibly difficult storms throughout the summer months.  For you, I hope that you have someone to lean on (the leadership team is always available), some time to reflect, and that you can discover your rainbow after the storm has settled. 
This year the leadership team and I are excited for SO many reasons!  This year we have the opportunity to dive into the READ act, explore our differentiated pathways, and provide new ideas and suggestions to the P-3 office and state school board.  We have the opportunities to look at the unique needs of ALL of our students and create pathways that truly address the barriers that some of our students may be facing.  Our slogan for this year is, "Language is IT," We have the privilege to partner with THIRTEEN other states and create transition opportunities for our students 14 and older.  AND we get to see all of you IN PERSON.  For all of these reasons the leadership team and I are excited to launch the 2021-2022 school year.  We look forward to hearing from you, learning from you, and supporting you!
We are SO glad that you are here and we can't wait to get started!
Quick Links
In this newsletter: 
Welcome New Staff Around the State
CSDB Welcomes New Staff
The Colorado School for the Deaf and the Blind has NEW staff we would like to welcome to the 2022/23 school year: 
Outreach Programs
Through Outreach Programs, the Colorado School for the Deaf and the Blind offers early intervention services to young children (birth - 3 years old) and their families.  The Colorado Home Intervention Program (CHIP).  This family-centered program includes collaboration with the local Community Centered Boards (CCBs) to meet the Individualized Family Service Plan (IFSP) needs and goals through visits from a parent facilitator who work for the CCBs.  Beginning this school year, we would like to extend a warm welcome to the following NEW Colorado Hearing Resource Coordinators (CO-Hears) in our state:
Across the State
We also have so many new staff members across the state.  Some we are aware of include: 
Megan Arington
Teacher of the Deaf
Denver Public Schools
Kristin Alford
Itinerant Teach of the Deaf
South Central BOCES
Kalinda Cadiente
Itinerant Teacher of the Deaf
Denver Public Schools
Kathy Carter
Teacher of the Deaf
Larimer R-2J (Thompson)
Alicia Doyon
Itinerant Teacher of the Deaf
Aurora Public Schools
Brooklyn Guzman
Itinerant Teacher of the Deaf and Hard of Hearing
Weld Re-3J (Weld County School District)
 
Rachel Kirk
Teacher of the Deaf
Adams-Arapahoe 28J (Aurora Public Schools)
Melanie Lamb
Teacher of the Deaf
Mesa County 51 (District 51)
Jesse Lee
Itinerant Teacher of the Deaf and Hard of Hearing
Adams 12 (Northglenn)
Andrae Lucas, AuD.
Educational Audiologist
Pueblo 70 (Pueblo County Schools)
Lyndsi Mason
Sign Language Interpreter
Larimer R-1 (Poudre School District)
Dusty Masuch
Itinerant Teacher of the Deaf
School District 27J
Joan Norman
Itinerant Teacher of the Deaf
Aurora Public Schools
Giovanni Pelini
Social Emotional Learning Specialist
Rocky Mountain Deaf School
Jefferson R-1 (Jeffco)
Ramona L. Richardson
Educational ASL Interpreter
Pueblo 60 (Pueblo City Schools)
Landon Squibs
DHH Paraprofessional
Denver Public Schools
Stacey Thompson
Itinerant Teacher of the Deaf
Aurora Public Schools
Missy Wood
Educational Audiologist
Jefferson R-1 (Jeffco)
We know that it can get lonely out there…. We welcome all of you with open arms, phone numbers, emails, and pigeon routes to provide you help and support!
If you know of new school staff in Deaf Education we can welcome, or have information to include in a future DHH Quarterly News, please complete the input form for the Deaf/HH Quarterly News to let us know!
Speaking of New...
The Rocky Mountain Deaf School Board of Directors is currently recruiting new members. Any person who is not an employee of the school is welcome to apply. RMDS is seeking candidates willing to volunteer their time and energy to help support the school and to promote the use of a bilingual American Sign Language/ written English method for education of deaf and hard of hearing children throughout Colorado. Interested candidates should submit answers to the questions contained in this interest assessment document to Board Vice Chair, Athena Troy at atroy@rmds.co on or before September 30, 2022.
And…the Board of Trustees for the Colorado School for the Deaf and the Blind, which advises and consults with the Commissioner of Education regarding the management of the school and student education welcomes the following new members:
Ida Wilding, Colorado Springs
Jessica Lee, Colorado Springs
Steve Lindauer, Castle Rock
Allan G. Ward, Poncha Springs
---
Upcoming Opportunities
Attention audiologists: professional development events are back! Check out the links below to several amazing opportunities this fall.
22-23 Colorado Educational Audiology (CEA):  Join Lisa for a "CEA Office Hour" on Monday, September 12, 3-4 PM for a kickoff, preview and discussion of this year's meetings. Save the date and check your email for the Zoom link and further details.
September 2, 2022:  Colorado Academy of Audiology (CAA) Call for Posters & Grand Rounds Presentations
September 7-19, 2022:  ASHA Audiology 2022 Online Conference
September 17, 2022:  UCHealth Symposium (8:00am-3:00pm) - Opportunities for Shaping the Future of Hearing & Balance
September 20, 2022:  EAA Webinar (2:00-5:00pm) - The Future of Audiology is in Auditory Processing Services
October 20-22, 2022:  Colorado Academy of Audiology Fall Convention, Beaver Creek, CO
November 17-19, 2022:  2022 ASHA Convention, New Orleans, LA / Hybrid / Virtual
---
Upcoming EIPA Performance Tests
Starting September 15th you can register for the upcoming EIPA Performance Tests in October and November through the Boys Town Learning Center.  Register here for EIPA Performance Tests.
Boys Town EIPA Workshops
Educational Interpreter Performance Assessment Distance Courses are designed specifically for Educational Interpreters working in K-12 classroom settings. The EIPA Workshops are led by highly-trained professionals and promote higher learning for sign language interpreters.  The workshop series for this school year is composed of elite presenters providing real world experiences through online participation.  Each workshop has a fee of $75 and participants can receive RID CEUs for an additional $15.  Upcoming courses include:
Oct 1, 2022 (9:00am-1:00pm)
Presenter: Amber Tucker, M.A. (she/her) is a certified ASL-English interpreter, mentor, presenter, and interpreter trainer
December 3, 2022 (9:00am-1:00pm)
Presenter: Deborah Cates, Ph. D. is an ASL-English interpreter, mentor, educator, and researcher. She works for Iowa School for the Deaf, LaGuardia Community College, and Boys Town National Research Hospital
February 4, 2023 (9:00am-1:00pm)
Presenter: Casey J. Analco, B.A. is currently working as a content developer at Deaf Missions in Council Bluffs, Iowa
April 1, 2023 (9:00am-1:00pm)
Presenter: William F. Ross III, M.S., Vice President for Hands Up Communications, primary author for the fifth edition of "You Want to Be An Interpreter?"
Hiring an Educational Interpreter
School Districts are facing continuing challenges hiring Educational Interpreters.  It is important to remember the qualifications for an Educational Interpreter whether you as a District hire them or bring in an Educational Interpreter from an agency. 
Interpreter Qualifications
Taken and passed the EIPA Written Test
Taken and achieved a 3.5 or higher on the EIPA Performance Test
Minimum of a 2 year degree in interpreting or related field
If you and/or your interpreters do not meet these requirements please reach out to Shauna Moden at Moden_S@cde.state.co.us or Pat Himes at Himes_P@cde.state.co.us to discuss your options
Contracted Educational Interpreters
The CDE continues to be asked if contracted educational interpreters must hold an authorization from the CDE in order to provide services to a student.  Contracted Educational Interpreters, like any contracted service provider, MUST hold the required authorization in order to provide students with educational interpreting services.  If you have any others questions regarding this topic, please contact Shauna Moden at Moden_S@cde.state.co.us.
---
Do We Really Need a Teacher of the Deaf? 
Often we facilitate conversations about why a Teacher of the Deaf is critical to the education of students who are Deaf and Hard of Hearing.  Attached is a position paper from the Council for Exceptional Children Division for Communication, Language, and Deaf and Hard of Hearing.  I encourage you to read it and share it with others.  Teachers of the Deaf are important and it is important that we continue to provide the individualized education that our students need!
"Teachers of Students Who are Deaf or Hard of Hearing:  A Critical Resource Needed for Legal Compliance"
2022 Position Paper from the Council for Exceptional Children (CEC) Division for Communication, Language, and Deaf/Hard of Hearing (DCD)
---
Seal of Biliteracy For High School Diplomas
A seal of biliteracy is a credential given by a Colorado school or district recognizing students who have studied and attained proficiency in two or more languages by high school graduation.  A seal of biliteracy encourages students to pursue biliteracy skills that are attractive to future employers and college admissions office.  The following is guidance provided by the Senate Bill 17-123 to guide districts through implementing the pathway of the seal of biliteracy for high school diplomas.
The seal of biliteracy is currently available for ASL and it is understood that the "speaking" portion is omitted, and that does not prevent a student from obtaining the seal.  For more information please contact Nelson Molina:  Molina_n@cde.state.co.us.
---
This fall members of the Exceptional Student Services Unit from the Colorado Department of Education are hosting BIPOC Parent Listening Sessions. Our priority is to attend to the perspectives of representative voices when making decisions about policy, training and supports designed for students with exceptionalities. The desired outcome for four fall listening sessions is to learn from parents about ways to better serve and support BIPOC students with exceptionalities.
English and Spanish flyers announcing the sessions. Please feel free to distribute widely to parents/guardians you believe would have an interest in participating.
Representation Matters:  What's New in the Media? 
From the American Cochlear Implant Alliance
El Deafo, a new animated series is streaming on Apple TV+.  It is about a young girl who loses her hearing and learns to embrace how she is special. The series is based on CeCe Bell's graphic novel written about her own childhood hearing loss. The main character is voiced by 12-year-old Lexi Finigan, a 7th grader from South Florida.  Lexi was interviewed about her experience with the show and her experiences with her cochlear implants.  You can read Lexi's interview with the American Cochlear Implant Alliance here: Lexi's Interview. Or you can download a PDF Version of the Interview to share with your students.
Use this link to watch El Deafo on Apple TV+
Rosie Finigan, Lexi's mom and member of the ACI Alliance is featured here in an article about their family's journey and Lexi's experience from adoption to the voice of Apple TV's El Deafo.  You can read Rosie's Finigan's full article here:  A Parent's Perspective:  A Deaf Child from China to the Voice of Apple TV's El Deafo:  The Power of Families
For Older Students...  Young Adult Stories from the American Cochlear Implant Alliance
Sam Mellert, a CI recipient spoke at the commencement ceremony in May of this year for his very own Granite State College.  Sam shared his inspirational and very personal educational journey as an individual who is Deaf pursuing a college degree.  He spoke of the challenges of both working and learning at the same time.  Sam will be starting his MBA this fall and again will go through this program while also having a full-time job.  In his commencement speech, Sam comments on the opportunity afforded by his CIs as well as the strong parental and self advocacy throughout his childhood. View Sam's speech starting at 38:45 in the video.
---
Katherine Wagner is a talented secondary English Language Arts teacher at Rocky Mountain Deaf School who also works tirelessly to increase access and improve outcomes for Deaf, Hard of Hearing, and DeafBlind (DHHDB) children receiving welfare services. In July 2022, at the National Association of the Deaf (NAD) biennial conference in Orlando, Florida, Katherine presented the work of a NAD Task Force that focused on developing policies and guidelines to support DHHDB children and caregivers involved in child welfare.
Katherine's experiences and expertise regarding welfare, foster care, and protective services for DHHDB children in Colorado are extensive. She has served as a Deaf foster parent since 2015 to 11 children ranging in age from 4 months to 18 years old. Katherine is a part-time paralegal contractor for a civil litigation law firm in Denver and is also a Court Appointed Special Advocate (CASA) to meet the cultural and linguistic needs of D/deaf children receiving Protective Services. In this capacity, Katherine presents formal recommendations and court reports to the magistrate or judge advocating in the deaf child's best interest. Further, she is a consultant for the Colorado Commission for the Deaf, Hard of Hearing, and the DeafBlind (CCDHHDB) working with the Department of Human Services to collect data regarding deaf children with open child welfare cases in Colorado.
Risk Factors for DHHDB Children in Child Welfare Programs
To illuminate the critical need for systemic improvements in child welfare and foster care for DHHDB youth, the NAD Task Force collected data from professionals who work in child welfare (social workers, therapists, guardian ad litems, etc.), foster parents, and former foster youth to identify risk factors. In sum, the findings show that compared to their hearing peers, DHHDB children whose cultural and linguistic needs are not met are at significantly higher risk of: 
multiple placement changes
poor school attendance and performance
increased mental health issues including

chronic depression
hopelessness and despair
suicidal tendencies

homelessness
attraction to gangs, drugs, and criminal activities that may result in juvenile detention, jail, or prison
With a clear and pressing need for system improvement, the NAD will soon publish a position statement delineating 2022 guidelines for foster care (see an older version at https://www.nad.org/about-us/position-statements/position-statement-on-quality-foster-care-services-continuum-for-deaf-children/).
NAD Task Force Presentation
For the NAD conference, Katherine and a fellow committee member presented four key documents drafted by the Task Force. The documents focus on equal access to child welfare programs, communication access (matching the child's communication modality and language including the use of auxiliary services), and access to qualified professionals working with DHHDB children. The documents have been approved by the NAD board and are now under review by the NAD's legal team. When approved, the documents will be released to the public. They are listed as follows:
Position Statement on Best Practices Regarding Foster Care Services for Families with a Deaf Member
Bill of Rights for Deaf and Hard of Hearing Children in Foster Care
Model Foster Care for Deaf and Hard of Hearing Individuals Bill of Rights Act
Glossary of Terms
These documents have different intentions for use by state agencies, but the Position Statement and the Bill of Rights are useful documents for caregivers with an open child welfare case, foster parents, and for professionals who work directly with DHHDB children (ex: teachers of the deaf, school administrators, therapists, etc.) to advocate for the child's best interest.
Please contact Katherine Wagner if you need resources or support for a DHHDB child with an open child welfare case and to get on the email list for the release of the documents. Katherine will also host a virtual presentation in the coming months to provide more in-depth information and training on how to use the documents.
Described and Captioned Media Program
Did you know that besides offering accessible videos and teaching tools, the Described and Captioned Media Program (DCMP) provides professional development?  DCMP's August Newsletter provides a listing of various opportunities for FREE continuing education classes, workshops and modules.  Workshops and modules at DCMP are for adults AND students!  Sign up for free membership now.  DCMP also makes it easy to set up student accounts, allowing them to access media assigned to them by the main account holder.  Teachers can create classes (or groups) of students together to more easily manage the assigning of media to students.  Click here to learn How to Set Up, Use, and Share Student Accounts to get your students learning from accessible media today!
Tuesday Talks
Free monthly lunchtime webinars designed for adults, parents and others seeking information on cochlear implants and related topics.  Unable to attend, don't worry, all talks are recorded and posted online to view for free at your convenience.  View and register for the Fall/Winter 2022 Series Here.
Colorado Deaf/HH Statewide Events Calendar
Click on the calendar icon to check out events for students, families and professionals!   Don't forget to add this calendar to your own Google Calendar.

Do you want to get the word out about your event?  Post an event on the Colorado Deaf/HH Events Calendar Here
Upcoming Events
Thursdays (3:30-5:30pm) via Zoom
Brought to you by the Colorado Deaf/HH Leadership Team at The Colorado Department of Education
The Colorado Deaf/HH Leadership Team at the CDE would like to welcome you back to the 2022/23 school year with professional development offerings to start the year off right!  Feel overwhelmed with all you are expected to know and do?  LLAA's are designed to support YOU, Colorado's Deaf/HH school staff and administrators statewide.  Presented virtually after school on Thursdays, these opportunities allow you to attend from school, the office or the comfort of your own home.  The upcoming series include Induction activities for new DHH staff, refresher material and NEW resources for those who have been with us in the past and time for sharing useful tools in Deaf Education that will help us all make the most of our time with students.  
CDE Clock Hours are available for participation.
Click on the event link below to register and request accommodations - you MUST be pre-registered to receive the Zoom link.
Rocky Mountain Deaf School Events:
25 Year Anniversary Celebration
September 10, 2022 from 1:00-4:00pm
This is an Adult Only Event.  Parents are encouraged to find someone to watch their children.  Appetizers will be provided and there will be a cash bar.  Donations are greatly appreciated.
Colorado School for the Deaf and the Blind Events:
Little Language Learners:  A play group for families in the Pikes Peak region with children who are Deaf/HH (18 mo - 3 years old).  Meets from 9:30-11:30am at CSDB on the following Fridays:
September 9
September 16
September 23
October 7
October 14
October 21
October 28
November 4
November 11
November 18
For more information and to RSVP visit the Little Language Learners
Early Literacy events provide families with a rich literacy experience and strategies to promote their child's language and literacy development.  Families actively participate in  a variety of activities which are presented using various modes of communication and designed to encourage a child's literacy skills.  Early Literacy events are offered through the Colorado School for the Deaf and the Blind, Outreach Programs, and are available to Colorado families with children who are Deaf or hard of hearing, birth through age five years old.  Follow this link to the Early Literacy Events Save the Date Flyer for in-person and virtual activities offered this fall:
Northern Colorado          
Sunday, September 18, 2022  from 12:30 pm – 2:30 pm
Location: Lee Martinez Farm
Thursday, November 10, 2022 from 4:00 pm – 6:00 pm 
Location: Loveland Library
Denver                              
Saturday, September 17, 2022 from 10:00 am – 12:00 pm
Location Berry Patch Farm
Friday, October 28, 2022 from 10:00 am – 12:00pm 
Location TBD         
Pikes Peak                      
Saturday, October 8, 2022 from  9:30 am – 11:00 am 
Location: Wishing Star Farm
Wednesday, November 2, 2022 from 5:00 pm – 7:00 pm
Location TBD
Virtual                               
Pumpkin Theme
Wednesday, October 5, 2022 
Ages birth-3 years old : 10:00 am – 10:30 am
Ages 3-5 years old: 6:00 pm – 6:45 pm    
Denver Museum of Nature & Science
Wednesday, November 2, 2022
Ages birth-5 years old:  5:00-5:45pm     
RSVPs for each location are coming soon!  For more information contact Jennifer McLellan (at jmclellan@csdb.org).
---
*This newsletter lists Deaf/HH events and is not a representation of the Colorado Department of Education, nor an endorsement from CDE.  This is not a comprehensive list and unless specified, CDE does not organize or endorse these events, products or websites.
Do you want to get the word out about an event? Post an event on the Colorado Deaf/HH Events Calendar or Bulletin Board Here
Now Hiring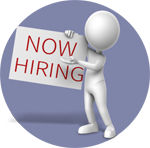 Input for the Newsletter
We want to provide you with a Newsletter that shares information from across the state.  If you want to add to any of the sections of the Newsletter or you want us to add another section to the Newsletter, please provide us with information to share by filling out the Input for Deaf and Hard of Hearing form. 
DHH Leadership
Keep an eye on the Statewide Collaboration Webpage and DHH Events Calendar for upcoming dates, topics and registration links. Brought to you by your Colorado Deaf/HH Leadership Team:
---
Questions?
For more information about services for students who are hearing impaired, please contact:
Shauna Moden, Deaf Education Specialist
Phone: 303-866-6707
Email Shauna Moden
---
Having trouble with this webpage?
If you have problems with broken links or accessing the content on this page, please contact the Exceptional Student Services Unit at ESSU@cde.state.co.us. Please copy the URL link for this page into the email when referencing the problem you are experiencing.