You are here
Social Studies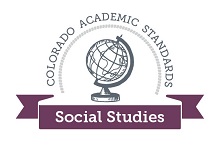 The Social Studies standards guide students in developing the knowledge and skills to make sound judgments, understand historical and contemporary experiences/events, analyze interpersonal and global tensions, and actively participate in the complex world in which they live.
The standards support the use of reasoned and reflective thinking to engage and collaborate with others in an increasingly diverse and interdependent world.
---
Important Announcements
Just Released!! Nuu~ciu Strong: A Colorado Fourth Grade Resource Guide, Lessons About the Ute People of Colorado. 
Nuu~ciu Strong is a resource guide for fourth grade teachers to use to support teaching the history, culture, and present lives of the Ute People.  This resource was developed in collaboration with Colorado's Ute Tribes, the Colorado Commission on Indian Affairs, the Colorado Department of Education, History Colorado, the Denver Public Library, the Denver Art Museum, and educators statewide.  The resource guide aligns with Colorado's academic standards and is a dynamic resource that will be reviewed every 6 years to ensure its integrity.
Elementary Primary Source Sets!  
We are very proud to present primary source sets for elementary teachers and students!  This project came about as a result of requests from the field.  Elementary teachers had expressed an interest in using primary sources in their classrooms but were not sure how to find sources that were appropriate for their grade level.  As a result, a group of educators worked together to create primary source sets for grades K-6.  Currently, there are at least 3 primary source sets for each grade level. Also, look for the NEW primary source analysis sheets geared specifically to elementary students!  The worksheets can be found on the Elementary Primary Source Sets webpage.
Civics as a Graduation Requirement
In 2004, the Colorado State Legislature passed a bill requiring all high school students to pass a course in civics.  This is the only state graduation requirement.  Specifically, the law states, "Satisfactory completion of a course on the civil government of the United States and the state of Colorado ... shall be a condition of high school graduation in the public schools of this state.  Here is the full text of the law: CRS. 22-1-104.
The Gilder Lehrman National History Teacher of the Year Award 
The National History Teacher of the Year Award recognizes outstanding K–12 American history teachers across the country. The 2020 award honors outstanding elementary or secondary school teachers. Nominate a teacher today!
State winners receive a $1,000 prize, an archive of classroom resources, and recognition at a ceremony within their state
National winner receives a $10,000 prize presented at an award ceremony in their honor in New York City.
Deadline for 2019 nominations: March 31, 2020
Deadline for 2019 nominees to submit supporting materials: April 30, 2020
New!!  Resources for Implementation of the 2020 Colorado Academic Standards
The Office of Standards and Instructional Support (SIS) has developed Professional Learning Modules to build leaders' and educators' standards literacy in an effort to support their understanding of the 2020 CAS. These modules were intentionally designed to support smaller and rural districts who may not have district-level content specialists, however, any and all systems can use the materials.  Each of the modules begins with goals and objectives to establish a purpose for learning. Then the module will explore the skills, concepts, and knowledge educators will need to demonstrate their progress towards standards literacy as measured by a variety of formative assessments. Embedded in each module are instructional strategies based in disciplinary literacy, including close reading; analysis of text and text structure; compare/contrast; critique; distinguishing fact, opinion, and reasoned judgment; and thinking, writing, and speaking in discipline/content-specific ways.
Colorado teacher-authored instructional units are on our website. Hundreds of teachers from 116 school districts participated in workshops for the creation of Colorado Academic Standards-based curriculum overviews and instructional units.
If you are new to Colorado or are just interested in learning about the overarching headlines regarding Social Studies education, this one page reference sheet is a good place to begin! Use the navigation links on the right side to read even more about the exciting world of Social Studies education in Colorado!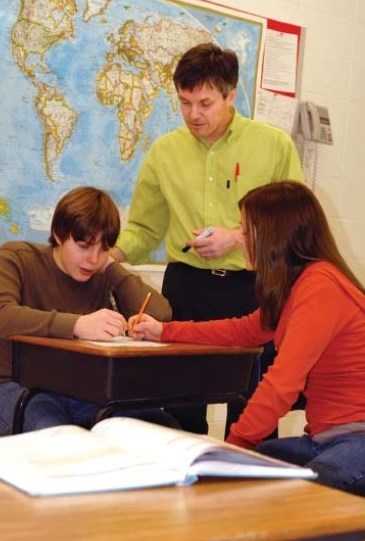 ---
PLC Bytes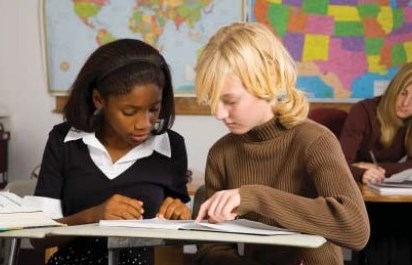 PLC Bytes are 7-10 minute presentations or longer segmented presentations designed to be used in Professional Learning Communities (PLC) or faculty meetings. Find archived PLC Bytes here.
Using Art to Teach Colorado History
Use this PLC Byte to take a virtual tour of 4th grade district sample units in Social Studies and all the arts disciplines (Dance, Drama Theatre Arts, Music and Visual Arts) as well as a few other great resources that could be used to create dynamic and engaging Colorado History learning opportunities for students. (8 minutes 45 seconds)
---
Colorado Environmental Education Plan (CEEP)
The Colorado Kids Outdoors Grant Program Legislation, HB10-1131, was signed into law in May 2010. This legislation requires the State Board of Education to adopt a statewide plan for environmental education. In December 2012, the Colorado State Board of Education formally adopted the Colorado Environmental Education Plan.
For website assistance in Social Studies, please contact Stephanie Hartman.