CDE will be closed on Monday, July 4 for the Independence Day holiday.
You are here
The Spark - March 2022
Jump to a section:
---
Are you as happy as I am to see the days lengthening? The weather is still chilly at times, but I'm almost giddy each year when I get to turn the calendar page over to March because it means the darkest days of the winter are over! 
We decided to devote most of this edition of the SPARK to an issue that is very important to me and to all of our State Board of Education members – the training in evidence-based reading instruction that is required for all kindergarten through third-grade educators who teach literacy. I understand there has been some confusion over who needs to complete the training. The READ Act requires not only classroom teachers, but also instructional coaches, reading interventionists, special education teachers, Title 1 teachers and other educators who are supporting the teaching of literacy to complete the training. 
The READ Act requires this training to be completed by Aug. 1. To date, only 8,000 teachers have submitted documentation in COOL to demonstrate they have fulfilled the requirement. With an estimated 23,000 teachers expected to complete the requirements, we clearly have a long way to go. If you haven't started your training, please don't wait any longer! Teachers who have completed the CDE training say that it has improved their practice and – most importantly – helped their students achieve higher levels of reading success. And that's a goal we can all get behind. 
The legislature voted unanimously to add this training requirement to the READ Act in 2019 because lawmakers shared in this goal. They believed we should do more to ensure all students are reading at grade level by the end of third grade. Student outcomes were not where we wanted them to be back in 2019, and reading scores worsened in most places during the pandemic. 
We all want every student in every school and every community to succeed in school, and one of the most effective strategies for ensuring student success is to make sure students can read at grade level before fourth grade. This is something Colorado policymakers all agree on – the legislature, the State Board of Education, the governor and I all agree that every student should be able to read at grade level by the end of third grade, and we're going to support them to meet this goal by ensuring their teachers are empowered to effectively teach reading. 
This edition of the SPARK has links to all the information you need to get started if you haven't already. We'll also point you to the COOL system so you can submit proof that you've completed the training. 
Thank you all for taking the time to improve your practice and help your students succeed. I know it's a significant demand on your time during an already busy and challenging year. Please know that the members of the State Board of Education and I appreciate your dedication to the teaching profession and your devotion to your students.
Best,
Katy
---
Andrea Malouff is a reading interventionist at Alamosa Elementary School K-2 Building in Alamosa School District RE-11J. She is also a member of the Commissioner's Teacher Cabinet and an adjunct professor in the Adams State University Teacher Education Department. We reached out to Andrea to talk about the year so far and how the requirements for additional training on teaching reading has impacted her, her colleagues and her students. 
The Spark: Can you tell us about yourself – what your current position is, how long you have been teaching and why you got into the profession? 
Andrea Malouff: I live in a rural ranching and farming community called Waverly, about 12 miles southwest of Alamosa, Colo.  I have lived in the San Luis Valley since 1989. When I was in high school, I was given the opportunity to step into an elementary classroom for a few observation hours for a high school class. From there on, I decided to move forward into the field of education.  I graduated from Adams State University in 1994 with a Bachelor of Arts in Education and received a Master of Arts in Education in 2001, along with the completion of my leadership endorsement in 2008. I'm in my 28th year of teaching and have taught in four different school districts, three of which have been in the San Luis Valley and one in Pueblo School District 60.  
The Spark: How has this year been for you and your students?
Malouff: This year my students and I have enjoyed learning to read from one another.  We share each other's love of learning and continuously focus on staying healthy and building positive relationships. 
The Spark: What has been good and bad about this year?
Malouff: Every day my students are excited and eager to learn to read. They share how fun it is to be in school and display the confidence of a reader. Although, there are times that some of my student's attendance is challenged, which can hinder their social-emotional and academic celebrations. 
The Spark: What do you think are the greatest needs for educators right now?
Malouff: When I reflect on today's high demands and time constraints, I come to the understanding that educators and school districts need to embrace daily self-care. Alongside self-care, educators should be supported with ongoing embedded classroom practices that focus on evidence-based reading instruction.
The Spark: CDE is leading the effort behind the legislative directive to ensure all K-3 teachers who are responsible for literacy instruction receive evidence-based training in teaching reading. Have you taken this course? If so, what do you think of it and its value?
Malouff: As an educator, my evidence-based training was provided by the LETRS 3rd edition, and I passed the PRAXIS Teaching Reading: Elementary 5205 assessment. CDE offers numerous options to meet the requirements. Though there are various options available, I find that each option streamlines with the others and allows the transferability of evidence-based instructional practices. I highly encourage teachers to embrace this opportunity, because the road allows a path for deeper understandings, colleague dialogues and embedded-reflective practices that will ultimately impact the reading achievement of our students in Colorado.
Spark: Do you think teachers are getting anything out of the training?
Malouff: I think teachers have found it to be one more thing added to their plate. Although initiatives take time to implement. Once they start seeing what is happening and making connections and seeing children start to read, they get excited about what they are doing. 
The Spark: Have you seen a change in how students are reacting to how you are teaching reading?
Malouff: I see that the students are getting it. What I am noticing is that they are making gains and truly developing into skilled readers. I am amazed at my students' transferability of classroom instruction to my small group instruction and vice versa. They may say "oh yeah, we learned that" or "I remember that."  This shows that educators are applying and instructing students with evidence-based instructional reading practices that can be applied to all students from classroom to classroom. When I witness students making connections, applying skills and enjoying reading, I know that we as educators are moving together in the right direction.  
The Spark: Anything else you would like to share? 
Malouff: At the college where I teach, it is all about the science of reading. That is what I am teaching my college students. I am teaching our future teachers the same practices that are expected by CDE. And I love it. When I saw this coming and saw that these requirements were going to be put into place, I was so happy. I am such an advocate for the science of reading and moving forward with this practice. 
---
Check out the upcoming deadlines for 2022 to complete the evidence-based training in teaching reading.
---
Licensed educators who teach literacy in K-3 grades must submit documentation that demonstrates they have met the READ Act evidence-based training requirements through the Colorado Online Licensing (COOL) system by Aug. 15. No matter which pathway is used to complete the requirement, the licensed educator can find step-by-step instructions on how to submit the documentation in COOL on CDE's READ Act webpage. 
Non-licensed educators who teach literacy in K-3, must submit their request for approval via a Google Form. 
Teachers should submit documentation as soon as they complete training to avoid disruption of READ Act fund distribution in November.
---
What training is required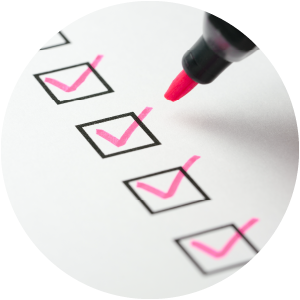 ---
The deadline for all educators, special service providers, education support professionals and school leaders to complete the 2022 Teaching Learning Conditions Colorado survey has been extended through Friday, March 4. Results will be available at www.TLCCsurvey.org to schools and districts with 50% participation and at least five results this spring. Results will be made available to districts one week before public release.
---
Additional news and resources
Free resources available for pre-service and in-service educators
The National Association of State Directors of Teacher Education and Certification (NASDTEC) has released an interactive video series and discussion guide, The Power of Professional Conversations: Model Code of Ethics for Educators. Pre-service and in-service educators can access the free resource to engage in collegial conversations based upon the profession's collective norms as articulated by the Model Code of Ethics for Educators.
For questions or support related to accessing these resources, email NASDTEC at support@nasdtec.org.