CDE will be closed on Monday, May 30 for the Memorial Day holiday.
You are here
The Spark - January 2022
Jump to a section:
---
Dear Educators, 
Happy New Year! 
I hope you got some rest over the holiday break and were able to enjoy time with your loved ones. 
Although I am still optimistic about the upcoming year, I have to admit that 2022 is off to a difficult start. With Omicron spreading so rapidly, we're all worried about what this means for you, our families, our students and our schools. We are working hard with our partners at CDPHE to ensure that the education community has access to testing, vaccines and masks needed to remain open. 
And the Marshall fire has been especially heartbreaking for me because it is very near to where I grew up. Several friends and some staff at CDE have suffered great losses from the fire. My heart goes out to everyone who lost their home or whose homes have been damaged from the fire. We have been working hard at CDE to coordinate educational support at the state and federal levels for the students and educators who need help. 
As I do every holiday season, I was grateful to have some time to reflect and plan. This year I spent time thinking about the challenges of the last two years and what we can do to surmount those that persist. Despite the tragic start to the year, I'm desperately hoping 2022 will indeed be the year we can finally get ahead of the pandemic, bolster our educator workforce and return our focus to our shared goal of ensuring that every student in every school and every community receives a high-quality education. 
In 2020, we faced the biggest global challenge in many decades. Fueled by fear and adrenaline, we all worked endlessly to serve our students and support each other. We finished the year exhausted but hopeful that the pandemic would be crushed in 2021.
Unfortunately, 2021 seemed to be even more difficult because we were all so tired. The chronic shortages in the educator workforce became more dire, and the tone of our discourse over educational challenges became so inflamed. And of course, the pandemic dragged on despite the near-miraculous efforts of our scientists and health care professionals. 
Maybe, just maybe, we can make 2022 the year we all need.
Here are my top goals for this year:
Invest the $132 million federal COVID relief and recovery funding set aside for state-level priorities in smart, impactful strategies that support you, our educators, and our schools in the hard work of accelerating learning for students who missed the most opportunities throughout the pandemic. You can learn more about our plan here.
Doubling down on efforts we've already found to be successful for recruiting and retaining high-quality educators. We've found some strategies to be successful – learn more about our work in this past SPARK article here.
Successfully launching the new Department of Early Childhood so that it is primed for success in its mission of improving and expanding childcare and education for all families. Learn about the status of this new state agency here.
Support our districts and educators with testing, vaccines and other safety measures to keep schools open whenever possible during this Omicron surge, and deploy all possible state and federal resources to help the families impacted by the Marshall fire.
On a more personal level, I am committed to maintaining some of the healthy, balanced lifestyle changes I made over the last year to help manage work stress and burnout. My No. 1 successful strategy is to stop working at a reasonable hour so I can walk or run my border collie, Twyla!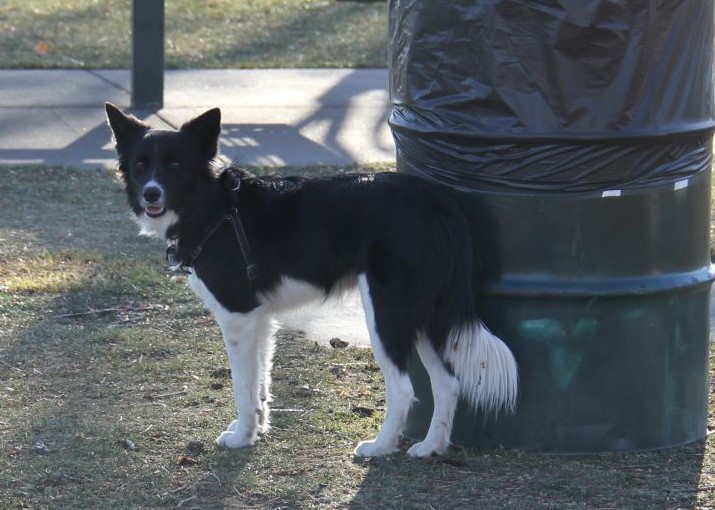 I hope you all have also discovered successful activities to help you manage stress and maintain a healthy, balanced life that brings you fulfillment and joy both professionally and personally.
Here's to a better 2022 for each of you, for each of our communities and our entire world!
Katy
---
All Colorado teachers will have an opportunity to anonymously share their opinions on their work environments and career satisfaction in the biennial Teaching and Learning Conditions Colorado survey, which opens on Wednesday, Jan. 19.
The survey will be administered through Friday, Feb. 18, and will also include education support professionals for the first time. Survey results provide school, district and state policymakers with reliable data on teaching and learning conditions. It offers additional information for discussion and gives potential suggestions on areas that deserve attention in a school environment.
"I strongly encourage every educator to take the TLCC Survey, as it is one of the most powerful tools we have to amplify educator voices," said Colorado Commissioner of Education Katy Anthes. "Educators and educational support staff are the ones working with our students each day and have invaluable insight when it comes to influencing student achievement, retaining educators and improving school climate. Results of this survey are completely confidential and are critical to fully understanding educators' perceptions and experiences in Colorado classrooms."
The survey was last conducted in 2020, closing just before schools were closed to in-person learning due to the COVID-19 pandemic. During the 2020 administration, surveys were sent to each of Colorado's 71,755 professional school-based educators, a total of 37,536, or 52%, of whom responded. With the addition of education support professionals, about 24,000 more individuals will be eligible to respond during the 2022 administration.
This year the survey will include questions about health and social-emotional well-being. This will be the first opportunity educators will have to comment on the pandemic's impacts on student and school staff wellness. 
The survey is expected to take less than 15 minutes to complete and can be completed from any internet-connected device, including smartphones.
For more information and resources, visit the TLCC website.
---
No question that 2021 was a stressful year, but that doesn't necessarily mean it needs to carry over to 2022. 
The Spark reached out to Morgan Seiler, program coordinator at CDE and an experienced mental health specialist, and Michelle Malvey, a school health training consultant at CDE, for advice on how teachers can navigate this stressful school year. Here is what they have to say:
As an educator or helping professionals, we are always quick to rush to the aid of others but we tend to have a resistance to taking care of ourselves. Common explanations for this resistance include; "I don't have time", "I need to focus on my students", "I'm uncomfortable with touchy-feely things" or "It seems selfish to take time to do this."
"Self-care" is an overused term that deflects what really should be happening in work environments. Creating and maintaining an emotionally connected environment where organizational well-being practices and individual coping strategies are implemented, is essential to having a safe and productive work environment. To acknowledge all things that impact individual and organizational stress levels try shifting your work culture from a focus on self-care to a focus on "we care."
Here are 10 ways you and your school can work to build a "We Care" culture:
Use check-in questions with staff regularly.
Create staff "shout out" boards to recognize great work.
Plan initiative implementation with a focus on how you will support staff (see planning tool below).
Set healthy boundaries (i.e. only email during work hours).
Be intentional about connecting with colleagues.
Find opportunities for humor and laughter.
Commit to a regular practice of celebrations, personally and professionally.
Reflect on workplace practices and integrate the organization's core values.
Know the resources available for additional help in your workplace (i.e. EAP services).
Seek out personal and professional development opportunities like therapy or training.
We know that overall well-being impacts a person's ability to connect with others, be productive at a high level, have job satisfaction and positively impact student learning. Therefore, building workforce emotional resiliency and creating an environment where stress reduction is a focus for all, is imperative.
For continued exploration, please see these resources:
CDE Developed Tools:
Articles and Continued Learning Opportunities:
Supports and Resources:
Here are some additional suggestions on how to make your work life more tolerable.
Engage in well-being activities or coping skills like deep breathing, a hug, exercise or other strategies.    
Perform calming activities that decrease cortisol levels and increase the availability of serotonin, which stabilizes our mood and oxytocin associated with relationship building and trust. 
Research shows that laughter and participating in acts of gratitude can increase levels of serotonin in the brain. None of these suggestions are "extras" or a "poor use of time" in the workplace. They are beneficial to employee wellness and should be planned for and supported.
---
Hello, Goodbye from Colorado's Teachers of the Year 
The Spark asked the outgoing 2021 Colorado Teacher of the Year Gerardo Muñoz and the incoming 2022 Teacher of the Year Autumn Rivera for their reflections. Muñoz provided us with a  look back and Rivera gave us a look forward. 
Gerardo Muñoz
Gerardo Muñoz is a social studies teacher at Denver Center for International Studies at Baker in Denver Public Schools. He was named Colorado's 2021 Teacher of the Year in a special virtual ceremony on Oct. 29, 2020. 
SPARK: Have you had fun as Colorado's Teacher of the Year? What were some of the highlights? 
Muñoz:  I've had a lot of fun as the 2021 Colorado Teacher of the Year. It's been an honor to represent the 66,000 teachers in our state, hear stories and be in community with teachers. The most fun I have had has been facilitating ways for state teachers of the year to find our voices and step into this moment. Space camp was cool too.
SPARK: After serving as a spokesman for Colorado's teachers, what do you think the main issues are for the state's educators?
Muñoz:  Pick one. The first is that Colorado lags far behind in all measurable categories in education. Colorado teachers have been trying to make a dollar out of 15 cents for too long. The Class of 2022, which graduates this year, has never had a single day of FULLY FUNDED education. Teachers were celebrated in the first few weeks of the quarantine and then found themselves under attack when we voiced concern about returning to in-person schooling before there was a vaccine. Even then, we were laughably low on the priority list for the vaccine until we raised our voices. Small and rural schools are stretched to a breaking point in terms of funding and personnel. Teachers in urban areas are the same. The attrition that has been continuous since spring of 2021 continues to snowball. Now, in 2022, teachers, as well as the communities we serve, need and deserve HUMANIZATION and HEALING. I don't know how you convince people trying to survive a harmful system to remain in the system, except to listen to teachers and value what we say through ACTION.
SPARK: As your stint comes to an end, is there anything you want to say to the state's teachers?
Muñoz: To my amazing colleagues across the state, I say that YOU MATTER. You deserve better. You deserve safe working environments, a place at the table, and a voice in this system. You deserve to be valued and celebrated!
Autumn Rivera
Autumn Rivera is a science teacher at Glenwood Springs Middle School in Roaring Fork School District, where she has taught sixth grade for nine years. She was named the 2022 Colorado Teacher of the Year in an Oct. 22, 2021, ceremony at her school.
SPARK: Congratulations on being named Colorado Teacher of the Year. Can you tell us about yourself? 
Rivera: I am a sixth-grade science teacher at Glenwood Springs Middle School, an adjunct professor at Colorado Mountain College and am in my 17th year of teaching. I have taught elementary to college level, but middle schoolers are my home. I enjoy getting my students out into the community and encouraging them to step up and make a change when they see an issue. A few years ago, some of my students campaigned to conserve a local lake and this fall Governor Polis named it the latest Colorado State Park! I love all things science and spend a lot of my time at a district and state level advocating for science education. I am also a huge Teenage Mutant Ninja Turtle fan #TeamDonetello and a love Harry Potter #TeamRavenclaw
SPARK: What do you hope to accomplish this year?
Rivera: I look forward to advocating for all Colorado teachers but specifically for rural Colorado teachers. I hope to increase equity in all our classrooms and challenge educators to evaluate the systems within their classrooms and schools. I want to encourage teachers to find situations in which their students can make a positive difference in their communities today as opposed to waiting until they are adults to begin making changes. Finally, I want our entire community to recognize the sometimes-toxic positivity environment we are creating for teachers. Yes, teachers can act like superheroes, but we are not superhuman. Teachers need more support in the classrooms so we can in turn support our students.
SPARK: What are the biggest issues facing Colorado teachers this year and how do you hope to address them?
Rivera: One of the biggest issues facing Colorado teachers this year is the burnout that so many of us are feeling. Last year was the hardest year in education. Just when we thought 2020-21 was so hard, this current school year is proving to be even harder. I worry we are about to see a mass exodus in teaching. Fully funding education in Colorado so we can provide not only the content education, but the socioemotional skills needed for our teachers and our students is a major step we can take forward in the years to come. Teachers are overworked and overwhelmed. If we want to keep our amazing educators in the classroom, we need to find ways to change our educational environment. I look forward to problem-solving this issue with different stakeholders in 2022. 
---
How to submit documentation for READ Act teacher training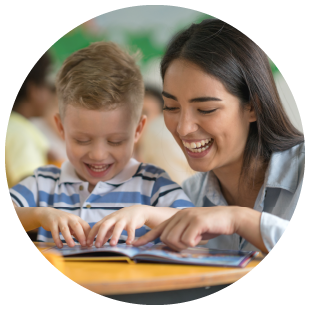 ---
Education again a top priority for Colorado legislature
On Wednesday, Jan. 12, the Colorado General Assembly will convene for this year's legislative session, where, as is typical, education will be a top priority.
Among early legislation that could be of interest to the state's educators includes a bill that would pause the educator effectiveness ratings and another that would set a state-mandated minimum teacher's salary. It is still very early so we will undoubtedly see many more education-related bills as the session progresses.
The State Board of Education in December voiced its opinion on assessments, passing resolutions that support a normal administration of state assessments this spring while asking the legislature to make adjustments to the state accountability law to establish a transitional year for school and district accountability.
In other state news, Colorado is moving forward with a plan to provide universal preschool that would allow Colorado families to access 10 hours of high-quality early care and education per week, per child, in the year before the child enters kindergarten. It is set to launch in 2023. A draft report on the plan was released last month.
The universal preschool program will be overseen by the new Department of Early Childhood that was created by the legislature last session. 
---
Additional news and resources
Department of Higher Education offers an Educator Loan Forgiveness program 
The Colorado Educator Loan Forgiveness Program offers loan repayment assistance on qualified loans for educators, mainly for those who serve in rural and hard-to-fill positions in Colorado. Those who qualify are eligible to receive up to $5,000 in loan forgiveness for a given year. Individuals who continue to qualify may apply every year of the program for up to $5,000 in loan forgiveness annually. The program is currently funded for five years. The electronic application for the first round of awards opened on Dec. 15. This round of applications will close on April 15, 2022, with a distribution of funds in June 2022. See the CDHE's website for more information about the program.