You are here
Spark - March 2021
Jump to a section:
---
Dear Educators,
As we head into the spring after what undeniably has been a long and difficult winter, we can all rejoice in the cycle of life, renewal and the promise of warmer days ahead.
I cannot wait to see the trees blossom, for flowers to bloom and the sunny Colorado spring days to return. It has been a long year since COVID-19 changed our world. But we are seeing a gradual improvement and a glimpse of the normalcy we once took for granted.  
I am grateful that teachers are getting vaccinated and almost all of our schools are back to in-person learning or to a hybrid model. 
Mostly, I continue to be ever so thankful for your tireless efforts and resilience over this past year. I know how difficult it has been for you -- pivoting last March to online learning, working from home, developing new ways of teaching and combining online learning with in-person instruction. We have asked you to do so much, and you have risen to the occasion. 
Typically, spring also brings the administration of statewide assessments throughout Colorado, which help us to learn about our strengths and areas for focus in our state. I know there are a variety of strong opinions about whether the tests should be given to students this spring. There are understandable concerns about the time spent and logistics with administering state assessments, given the disruptions from the pandemic. 
Our No. 1 priority is for the health and safety of students and staff. We also believe that it is important to understand the impact of COVID-19 on our students' learning. The Colorado Measures of Academic Success tests are the state's only common measurement of students' progress on our Colorado Academic Standards in English language arts, math, science and social studies. They are different from district-level tests, because CMAS measures students' progress on our state standards and allows for important analysis across the state and across student groups.
Results from this year's CMAS tests can help us see the impact of COVID-19 on learning across our state, what student groups have been most affected and where the state needs to focus its resources. Of course testing should only occur when health and safety conditions allow. In addition, parents' decisions to excuse their children from testing must be respected. 
As you have probably heard, legislators introduced a bill concerning the assessments and what should happen this year. The current proposal would adjust the assessment schedule so students in grades three, five and seven would take the English language arts assessments and students in grades four, six and eight would take the math assessments, if approved by the U.S. Department of Education. Families could choose to have their children take the other content area assessment for their grade. Additionally, the bill clarifies that there will be no teacher, school or district accountability tied to these results. It also suspends the science assessment, if approved by the USDE, and the social studies assessment for 2021.
The U.S. Department of Education recently informed states that it won't allow a full cancellation of the tests like it did last year, but it might provide some flexibility. Colorado would still need its reduced assessment plan approved by the federal government to move forward after the bill is final.  
If this proposal is approved, I am hopeful that the reduced assessment path will meet two important goals: lessen the testing burden in this unique and challenging year and provide important statewide data on the COVID-19 learning impacts that can direct resources for students. I appreciate the time, energy and logistics that it takes for administration of these assessments and hope that these potential adjustments may provide some relief. For now, until the proposal is approved, we should still prepare to administer all of the currently scheduled spring's assessments, which include ELA and math in grades three through eight. 
All of this is quickly evolving with the testing window expected to begin as early as March 22 in some districts. We will share any new information as quickly as possible. 
Thank you for your tireless efforts this year -- I know it has been a very hard year.  I see some light at the end of the tunnel, and I hope you do too. Hang in there.
Be Well,
Katy
---
First Person: Middle school teacher explains what it was like to be evacuated during the East Troublesome Fire
Scotty Hicks is a social studies teacher at East Grand Middle School in Granby and also a member of the Commissioner's Teacher Cabinet. Hicks was forced out of his home during the East Troublesome Fire last fall and recounts the stressful experience that was felt by everyone in the community in this first-person essay. 
"The fire could be burning my house any minute now!!!!!!"
The lone line in an email sent to me by a student in the hour after being emergency evacuated from the East Troublesome Fire near Grand Lake last October. It was of course followed by a dozen crying panicked-face emojis.
Like this student, I had just been evacuated from my home southwest of Grand Lake and could wholeheartedly relate to the panic and worry in the email. I responded with empathy, urging myself to be positive and convincing myself that optimism could in fact impact our reality.  
The fire had started a week before our evacuation, and I first noticed it while on a post-work mountain bike ride with a co-worker from my school. It was a small plume, far to the west. We already had smoke in the valley from the many fires in the state and county.
While the start of the East Troublesome fire was worth noting, it was nothing new to Grand County. With the district and my school putting a great deal of focus on COVID-19, a wildfire that far from my home was not a primary concern. Throughout the week, I tracked the fire, noticing small movements. Evacuations and pre-evacuations were put in place for neighborhoods in the path, but it moved slowly with deliberate and calculated growth in the timberline.
As the fire expanded and my home was put into a pre-evacuation status, I began packing out my home and garage. I spent that weekend prioritizing my belongings and having to run worst-case scenarios through my brain, creating images that would soon be true for many in my community.
But there was a highway that would save us. State Highway 125's two lanes run from Granby to the Wyoming border. It was the physical obstacle that was to keep the fire from reaching the Grand Lake area. My imagination created an impenetrable barrier that would keep the fire at bay, allowing fire crews time to contain the region. The fire line had held just off the highway for a few days with small amounts of growth. I was hopeful, to a fault.
"If your optimism is strong enough, you will believe that what is impossible for logic and physics is possible for you." - Donald Worster
The wind picked up on Wednesday, Oct. 21. The plume grew. The personified strip of asphalt stood a zero percent chance against the wildfire. News of the fire jumping the highway made it to me by about 2:30 p.m. I was in the middle of a social studies class when a text came through. A moral and professional dilemma came to the forefront. I knew this was going to get serious. Students shared a similar optimism in the projected heroics of Highway 125. Can I tell them the highway failed us? Do I tell them the fire is making its way through deadfall at a rapid rate? Or do I let the final hours of our school day happen, where ignorance will allow bliss for just a few moments longer and pent up anxiety for the silent but informed? Choosing the latter I kept the news of the crossing to myself and my colleagues.
The final bell rang. I could now get home and figure out what needed to be done in the next day or two as I prepared for evacuation. Unaware of the speed that the fire was traveling in the Arapaho and Roosevelt National Forest, I got home and walked my dogs. We watched the afternoon sun set into a plume of smoke above the ridgeline. Once the sun was down, the glow began. The seriousness of the situation intensified as I could now see how far the fire had spread in so little time. Word had spread that evacuations were starting in the neighborhoods to the southwest of my home. We were just two county roads to the north of that but geographically close. Our evacuation was inevitable. In an action of blended naivety and professionalism, I called my principal.
"I think I am going to be evacuated soon, so I will not be in tomorrow. Should I put in for a sick day?"
I warmed up dinner for me and my wife. We needed a minute to relax. I rationalized that this might be the last warm home cooked dinner I have for a little bit. I surrendered to sitting down at my kitchen table knowing that it could very well be the last meal in my home. None of that was in my control.
Teachers are accustomed to control. We plan our year into units of weeks, our weeks into daily plans and our days into hours and even those hours into segments of instruction. We plan how we phrase ideas and explain a concept. To acknowledge complete helplessness and lack of sway in a situation was tough to swallow. Baked pasta leftover from Monday, a salad, and a glass of red wine. That was all we had control over.
Being an educator in a small town has so many benefits. You get to know your families, what their jobs are, where your students live, and which ones are your neighbors. In one night, these all became a curse. We waited for the police to arrive at our house to evacuate us mostly so they could have the assurance that we had left without having to take any time to stop and check. As we drove down our county road, I wondered about the students that live in my neighborhood and in the great Grand Lake area that were most likely having a similar night -- deciding what clothes to pack, choosing between belongings, packing up their pets and getting out of the house.
Once we got to U.S. 34 away from Grand Lake to Granby it was near pandemonium. Traffic was bumper to bumper with police controlling the flow at every intersection. This was not just the neighborhood being evacuated but all the side roads and the entire town of Grand Lake. My brain immediately went into teacher mode considering which students were up there, who lived down each road or subdivision.
My wife and I arrived at a hilltop neighborhood outside of Granby. A second homeowner kindly gave us permission to stay there for as long we needed. (We were eventually evacuated from that place and displaced further south toward Tabernash). We watched the ridge from Granby to Grand Lake and beyond glow red and toss flames. It was nearly 11 p.m. when I looked at my email to get the scoop on work. Thursday was cancelled. Our school was set to be in a pre-evacuation zone as the fire moved in on Granby.
That night I put out a message on my Google Classroom. Some students and parents reached out to me and confirmed they were safe. As a staff, we began reaching out to all our students' families, working our way through our advisory rosters. Keeping track of kids that were safe, relocated, and of course enduring loss of homes or businesses. Many were unsure. Once evacuated, parts of Grand Lake were kept out for a week as crews battled the fire and got utilities back up. For the first several days rumors and speculation of destruction circulated in the community. Personally, it was three days after being evacuated before I had hard evidence that my house was still standing. Many waited longer for confirmation.
It was in this purgatory-esque that I had my most heartfelt correspondence. A neighborhood student of mine that lives two doors down emailed me Thursday morning.
"Hey, Mr. Hicks, is your house still there? Because mine is probably not."
Knowing your home is safe is easy, knowing it is destroyed is devastating, but not knowing either is a numbing uncertainty I had never experienced before. I shared that with these kids.
Understanding the devastation and that the Grand Lake area was going to be evacuated for an extended period, the school district canceled school for the week. While Grand Lake and the surrounding region are just a fraction of the school district, it would be a logistical nightmare to get the school district up and running. Besides that, with staff and students scattered throughout the county and across the state, the district recognized that we needed time as a community to heal and restore.
We took that week off and truths were uncovered. Over 300 homes were lost and several hundred other structures were destroyed. Staff members, retirees, students and their families lost places and businesses. The move back into Grand Lake, for those that could, was not an easy re-entry.
The drive to Grand Lake up U.S. Highway 34 consists of a winding road that twists along Lake Granby and Shadow Mountain Reservoir before reaching Grand Lake. The initial drive home after being evacuated for over a week was shocking. Every bend of the road exposed another glimpse into our scorched reality. Houses gone for a stretch, a forest reduced to twigs and ash, a marina vanished. But then stretches where the fire split and avoided neighborhoods and clear sites of firefighters saving homes and structures. Every drive I take down U.S. 34 I am reminded of the fire. Every time I look out my window at my house, I see thousands of torched acres that were once flames pushing me out of my home. My students see the same scenes I do.
Starting back into school, our administration planned to have extra counselors on hand. While a few kids talked about their experiences, many did not. Some asked questions, some shared minor details, but many were silent. 
---
Legislature takes up education legislation

 
As it does every year, the Colorado legislature is looking at many important education-related bills including a much-watched bill that would seek a waiver from federal rules to make changes to the administration of the statewide assessments this spring . Read more about the bill in Katy Anthes' letter above. 
The 2021 legislative session started in early January before it was immediately paused due to COVID-19 concerns. The session resumed in mid-February with education-related legislation being a top concern. Here are some bills of interest to teachers:
---
Colorado teachers begin receiving COVID-19 vaccines
In early February, Colorado teachers began receiving the COVID-19 vaccines as part of the state's vaccination Phase 1B.2 plan with the hopes of having all of the state's teachers fully immunized by the end of March.
On Feb. 8 the state began allocating 30,000 doses per week for school employees, including PK-12 teachers and school staff in both public and private schools and workers in licensed child care programs. Gov. Polis estimates about 120,000 educators and support staff will be eligible to receive the vaccine. 
School districts, schools, and child care providers should have confirmed and finalized agreements with an enrolled COVID vaccine healthcare partner or a local public health agency to schedule vaccination clinics. If this has not occurred please let us know what help you need with this step. CDPHE has provided a link for districts to fill out if they need assistance on vaccinations.
---
Free rapid COVID tests available for teachers and students
A total of 163 school districts have opted in to receive free, at-home rapid COVID-19 tests for teachers and staff. Additionally, districts will begin receiving tests this week to use at school for students. 
One critical strategy for maintaining in-person classes this spring is increased frequency and accessibility of COVID-19 testing for teachers, school staff and students in our community. The Binax At-Home and Binax At-Schools programs are designed to do just that. The costs of both programs will be completely covered by the state through the end of this school year.
Districts and schools enrolled in the BinaxNOW At-home testing program are provided with free rapid tests – which can be ordered online and delivered straight to educators' and staff's doors – to be used on symptomatic individuals, those exposed to COVID-19, and for ongoing screening. 
Districts that are participating in the School Mask Program will receive free Binax At-School tests for students as well. Monthly shipments have begun arriving at districts and schools this week and will continue for the next three months. See the full announcement here. 
Additional news and resources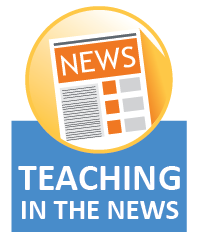 World Reimagined: The Future of Education and EdTech Nasdaq, Feb. 4, 2021.
'We All Need To Be A Little Distrustful': Colorado Schools Could Soon Teach Kids How To Differentiate Between Fake News & Credible Media, CBS 4, Feb. 9, 2021.
New Colorado bill would scale back CMAS but not eliminate it, Chalkbeat, March 4, 2021