CDE will be closed on Monday, July 4 for the Independence Day holiday.
You are here
The Spark - January 2021
Jump to a section:
---
Dear Educators,
Happy New Year!
I hope you had a restful holiday break with time to reflect on your many accomplishments last year. Yes, your many accomplishments.  While last year certainly didn't play out the way we expected when we set resolutions and goals for ourselves last January -- we still accomplished so much. Many of you had to make drastic changes to your instruction in order to support your students in remote or hybrid learning models, and everyone was dealing with the extreme stress of the pandemic.
I've been reading a book by Maggie Smith called "Keep Moving," and taking stock in this thought: 
"Focus on who you are and what you've built, not who you'd planned on being and what you'd expected to have. Trust that the present moment -- however difficult, however different from what you'd imagined -- has something to teach you."
Teachers, in particular, should feel proud of your ingenuity and perseverance in supporting students during these dire times. 
As we dive into 2021, there are still many uncertainties ahead of us. But here are some things I do know: 
Gov. Jared Polis announced a new at-home COVID-19 testing program for teachers, staff and selected students at participating schools. He is also extending the opportunity for districts to receive masks for their teachers -- this time both KN95 and surgical masks will be available. This gives me hope that our schools can support in-person learning safely for much of the year.
The governor moved teachers into phase 1B of vaccine distribution. At this point it looks like teachers can begin receiving the vaccine along with other essential workers in early March. 
The legislature, governor and U.S. Department of Education officials will be making decisions about whether state assessments will be administered this spring. I believe that having a common measure of our students' academic progress is critical to making solid decisions at the state level about how to support students who've missed learning opportunities during the pandemic. At the same time, I understand and empathize with the many valid concerns that have been raised about this year's administration of the tests. We will work in partnership with our policymakers as important decisions are made about the assessments.
Congress passed a stimulus package and the president signed it into law on Dec. 27.  CDE will be working to infuse an additional $519 million into our education system to support you and support closing the learning gaps that may have been created during this challenging time.
Lastly, but most importantly, you all have taken on an incredible amount of work and managed a very stressful and ever-changing environment. The stress adds up. Please take care of yourself. If you start feeling like it's getting too hard to cope with all of this, please reach out for help. CU Anschutz has a wellbeing helpline devoted to supporting educators, so please call 303-724-2500 if you need support. 
The availability of the vaccine has brought me a new sense of optimism during this relentless pandemic. I can see the light at the end of the tunnel, but I know that the next few months will still be hard. We have accomplished so much already -- We just need to keep focused on supporting our students and taking care of ourselves. We will get through this!
Be Well,
Katy
---
Teachers move up on the state's vaccination schedule
Teachers were moved up on the vaccination priority list and are expected to begin receiving the vaccine in early March after health care workers, residents and workers in long-term care facilities, first responders and people 70 and older.
The announcement was made by Gov. Polis at a news conference in late December. Teachers now fall into the 1B group, along with other frontline essential workers, such as transportation workers, grocery workers and other essential human service workers. 
Essential workers are defined as people who have direct interactions with the public as part of their jobs, such as school and child care staff and grocery store workers, as well as people who work in high density settings like farms and meat-packing plants. Also included are workers who serve people that live in high-density settings (e.g. homeless shelter or group home workers), other health care workers not included in Phase 1, and adults who received a placebo during a COVID-19 vaccine clinical trial.
Previously, educators were in the second tier and were expected to receive the vaccine sometime in the spring. Educators should work with their districts or schools on the schedule for receiving the vaccine. 
Learn more about the state's distribution of the coronavirus vaccine here. 
---
 COVID-19 rapid screen tests to be available for teachers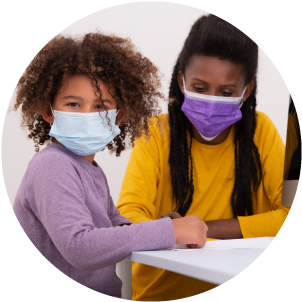 Teachers in school districts that have opted in to receiving COVID-19 rapid screen tests will be able to test themselves at home. 
As part of ongoing efforts to keep in-person learning as safe as possible, the Colorado Department of Public Health and Environment developed a new at-home COVID-19 testing program for teachers, staff, and selected students at participating schools.
The program is intended to help prevent the spread of COVID-19 in schools by allowing symptomatic and exposed individuals to get tested quickly and easily. If teachers or students are symptomatic, they should stay home. The program is also designed to facilitate more regular testing, especially for teachers and staff who are frequently in close contact with others as part of their jobs. 
Colorado is one of three states with early access to the home-use BinaxNOW program. CDPHE has contracted with a digital health provider, eMed, to provide BinaxNOW home test kits for use via a virtually guided telehealth session. At-home testing reduces the staffing, personal protective equipment (PPE), and reporting burden on school health officials and is more convenient for educators and students. Results are available within 15 minutes of collecting a nasal swab sample. Individuals age 15 and older may collect their own samples with assistance from the eMed proctor, while children age 4-14 may have samples collected by an adult.
Teachers, staff, and selected students at participating schools and their parents or guardians will be able to use a web portal to order tests, which will then be shipped directly to their home. Testing will be conducted via a telehealth remote proctor session and the proctor will report the results to local public health and CDPHE. 
Additionally, the Colorado State Emergency Operations Center continues the distribution of masks for teachers at public, charter, and private schools through the end of the 2020-21 school year. To date, the state has distributed 2,440,750 KN95 masks to schools. Districts, Boards of Cooperative Educational Services (BOCES), charters, public schools, and facility schools will be given the opportunity to receive a combination of KN95 masks and surgical masks. Information on how districts can opt in will be coming soon from CDE. 
---
Meet the 2021 Colorado Teacher of the Year: Gerardo Muñoz
Gerardo Muñoz, a social studies teacher at Denver Center for International Studies at Baker in Denver Public Schools, was named Colorado's 2021 Teacher of the Year in a special virtual ceremony in October. We asked Mr. Muñoz to give us a little insight into what he hopes to accomplish in his year as Colorado's representative teacher.
The SPARK: Congratulations on being named Colorado's Teacher of the Year! Can you tell us a little about yourself?
Gerardo Muñoz: I was born and raised on the east side of Denver with an American-born mom and a Mexican-born dad. I attended DPS from early childhood to graduation in the Five Points/Whittier neighborhood, attending great community schools and graduating from Manual High School in 1994. In high school, I fell in love with sports, journalism, literature and theatre. I was an average student, graduating from the University of Colorado Boulder with a degree in history and Latin American studies, with courses in ethnic studies and English. I began teaching in 1999 and have worked at just two schools, Contemporary Learning Academy and my current school, the Denver Center for International Studies.
I identify as a Chicano and take pride in being the first Mexican American male to receive the Colorado Teacher of the Year award. I teach through a lens of liberatory pedagogy and student voice and leadership. I am most proud of my work in making ethnic studies courses and mindsets available to my students and finding ways to offer marginalized and silenced perspectives in my history instruction. In every class I teach, I encourage student ownership and agency over important aspects of the class. I have learned to welcome the community into my classroom and to create a space that welcomes and supports all students and ensures they feel seen and heard.
I can't get enough critical and engaging conversations about education, so I produce and co-host, along with my colleague Kevin Adams, the podcast "Too Dope Teachers and a Mic", which is in its fifth year of production.
To find healing and self-care, I spend time with my family, dance salsa, play soccer, run marathons, write and perform poetry and sing.
The SPARK: What do you hope to accomplish in this position?
Muñoz: I really hope to learn as many stories as I can about what it means to be a Colorado teacher. I have family from the San Luis Valley, as well as my family in Denver. Teachers are the glue of our communities. Our classrooms are places of refuge and learning, and our schools are the flagships of our communities. My hope is to shine the light on all the great people in classrooms and the ways in which they engage authentically and with their hearts. I also hope to be an example of a teacher who works in collaboration with colleagues and students to make school the sacred place that it may be. I want to be the Teacher of the Year who inspires people to seek connection through diversity, through the recognition of the many cultural, linguistic and historical paths we've taken to get to this place we call home.
The SPARK: What is the one thing you hope to leave people with this year?
Muñoz:  I hope my year as Colorado's Teacher of the Year culminates with a renewed sense of optimism of who we are as a state. I hope to learn about the big picture of education, including policy and governance, as well as how we may best have a voice with which to advocate for our communities.
I hope to leave people with an understanding that diversity is a great strength of our state and nation, and that we must maintain a curiosity about the world around us. Though we have many paths to where we stand today, we are together, and it is time to celebrate and honor those differences. I want to promote a culture of understanding and celebration of all of us.
The SPARK: Why should people nominate their favorite teachers to be Teacher of the Year?
Muñoz: Teaching is never limited to the classroom during a block of time in the schedule. The impact of a teacher is felt over a lifetime and people should nominate their teachers to be Teacher of the Year for a couple reasons. The first reason is to honor the hard work that teachers perform every day. The second is so that teachers of impact may develop a wider understanding of their work, beyond their own schools or even districts. I'm thrilled by the opportunity to bring my learning back to my own community and to return next year to celebrate the 2022 Teacher of the Year.
---
State enrollment slips 3.3%, early grades had largest declines
With the impacts of the COVID-19 pandemic, public school enrollment was down in Colorado by 3.3% this year, according to preliminary data that was released by the Colorado Department of Education in December.
It was the first year-to-year decline in Colorado enrollment since the fall of 1988. The state counted 29,942 fewer preschool through 12th grade students in October 2020 than it did in the previous year, according to the preliminary findings. The biggest drops were in the earlier grades, especially preschool with 8,009 fewer students than in 2019 and kindergarten with 5,798 fewer students. An estimated 13,802 fewer first through fifth graders were counted in Colorado schools in 2020 compared to 2019 -- a 4.2% drop.
A total of 883,281 P-12 students were counted during the October count period. This information is preliminary with the possibility that districts will continue to refine and correct their data by the end of the year, which will alter some of the data points. Final results are expected to be confirmed by the end of this month.
Among races and ethnicities, white students had the highest number change in the preliminary count with 19,721 fewer students in 2020 compared to 2019, a 4.1% decline. American Indian or Alaska native had the highest percent drop with 5.8% fewer students in 2020 than in 2019.
The numbers of students reported as homeschooled doubled with 15,773 students counted this fall compared to 7,880 in 2019. A total of 32,321 students registered in online educational programs this year -- 9,873 more students than 2019 or 44% increase.  
Approximately 141 of the state's 178 school districts reported drops in enrollment with nearly 40 districts reporting increasing enrollment, according to the preliminary data.
Read more about the enrollment release here.
Biggest Enrollment Decreases
| District | 2020 Enrollment | Difference from 2019 | Percent Change |
| --- | --- | --- | --- |
| Douglas County | 62,979 | -4,326 | -6.4% |
| Jefferson County | 80,088 | -3,960 | -4.7% |
| Denver Public Schools | 89,061 | -3,051 | -3.3% |
| Aurora Public Schools | 37,907 | -2,181 | -5.5% |
| Colo Spgs D-11 | 23,885 | -2,155 | -8.2% |
| Adams 12 Five Star | 36,654 | -2,053 | -5.2% |
| Cherry Creek | 53,167 | -2,005 | -3.6% |
| Boulder Valley | 29,240 | -1,760 | -5.6% |
| St. Vrain Valley | 31,312 | -1,543 | -4.7% |
| Poudre | 29,417 | -1,337 | -4.4% |
 It is important to note that the enrollment count differs from the funded pupil count, in which students are tabulated based on specific eligibility criteria based on the hours of enrollment over the year. Additionally, the funded pupil count incorporates an averaging provision at the district level. With this understanding, while the preliminary student enrollment decreased by 29,942 students or 3.3%, the funded pupil count is estimated to only decrease by 5,010 or 0.6% based upon preliminary data. 
---
Resources available to adapt and learn during this year 
At CDE, we have been reflecting on how we can help our state as a whole accelerate our learning about what is working well for our students, families and teachers this year, and where we can learn from each other and improve. We believe that by sharing resources, we can save you all time and energy, as we seek to get input and refine education during a pandemic.
CDE is gathering tools for school districts to use in determining how the year is going (student, family and teacher surveys) and strategies for using that feedback to adapt their work. We have a few initial resources from your colleagues on this webpage. We know many districts have developed other tools to support parents, staff, and students, such as surveys, focus groups, COVID-19 trackers, and a variety of data digs to drive instruction. If you would like to share any tools or strategies that you have developed with colleagues across the state, please send them to Alyssa Pearson pearson_a@cde.state.co.us or Rhonda Haniford Haniford_r@cde.state.co.us and we will include them in this toolkit.
It is more important than ever to learn quickly this year- we've never done school like this before. If we can keep learning and iterating, the better we can serve our students through this disrupted and unique year.
Announcements
Additional news and resources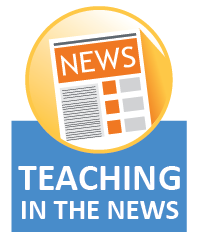 Rural Colorado communities vow to keep their schools open, even as coronavirus cases rise, Colorado Sun, Dec. 11, 2020.
Colorado Teachers Grapple With Doing Their Jobs Facing A Patchwork Of Coronavirus Policies Across The State, CPR, Dec. 9, 2020.
Online learning isn't easy, even when you are Colorado's Teacher of the Year, CPR, Dec. 1, 2020.
---