Below are three timelines that represent when training, piloting and implementation of the Data Pipeline will occur.
Timelines
The training timeline focuses on the training of the pilot districts in preparation for piloting the collections. The Data Services Unit will be conducting additional training for all other districts throughout the year.
Below is the rollout plan for transitioning from ADE to the Data Pipeline. Those bars in blue represent collections in ADE. As they progress to green they will be in Data Pipeline.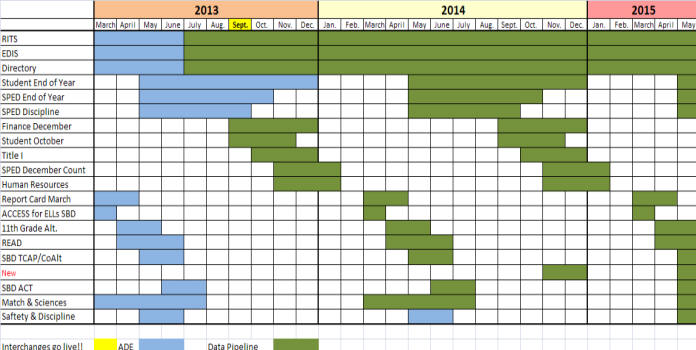 Questions? Feedback? Email us at datapipeline.support@cde.state.co.us .