Fundamentals of Menu Planning
Audience: Other District/School Staff | Topic: School Nutrition | Hosted by: Office of School Nutrition

Face-to-Face format
Fundamentals of Menu Planning 101
Begins at 8:30 a.m. and ends at 12:30 p.m.
This course is designed for menu planners with minimal experience who are directly involved with menu planning. Participants can expect to learn menu planning skills such as learning to use the Food Buying Guide, crediting food components, learning the required menu documentation and Offer vs. Serve.
Professional Standards:

1110, 1140, and 1150 Nutrition, Menu Planning 
2120, 2150 Operations, Food Production 
101 Dates and Locations 
July 18, 2019, Academy School District 20 Education and Administration Center (1110 Chapel Hills Drive, Colorado Springs, CO 80920) 
---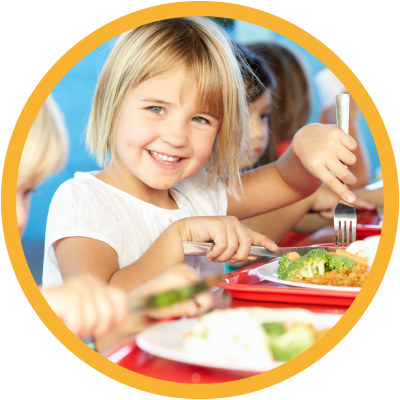 ---
Partner Training 
CDE School Nutrition is partnering with the Boards of Cooperative Educational Services (BOCES) to conduct a Menu Planning training open to menu planners as well as food service staff, kitchen managers, and anyone else interested in learning more about menu planning in child nutrition programs. CDE is teaching menu planning from 1:00-4:00 p.m. and is free to attend for all SFAs during that time. BOCES will be coordinating the training from 8:30 a.m. - 12:00 p.m. and has a charge for non-BOCES members for the morning educational sessions. Participants are welcome to attend the afternoon only session. 
Begins at 8:30 a.m. and ends at 4:00 p.m.
This collaborative training will be: 
August 8, 2019, Limon High School (912 Badger Way, Limon, CO 80828)
Event Date and Time
Wednesday, July 17, 2019 - 8:30am

to

Thursday, July 18, 2019 - 12:30pm
---
< Return to list of in person trainings | Explore more School Nutrition trainings | View all CDE professional development offerings
---